These 150 calorie peanut butter banana muffins taste like the real deal. Sweetened with just honey and mashed bananas!
Meet my new favorite breakfast.
And snack.
And I'm-not-really-hungry-but-I-want-to-eat-anyway-but-not-feel-guilty snack.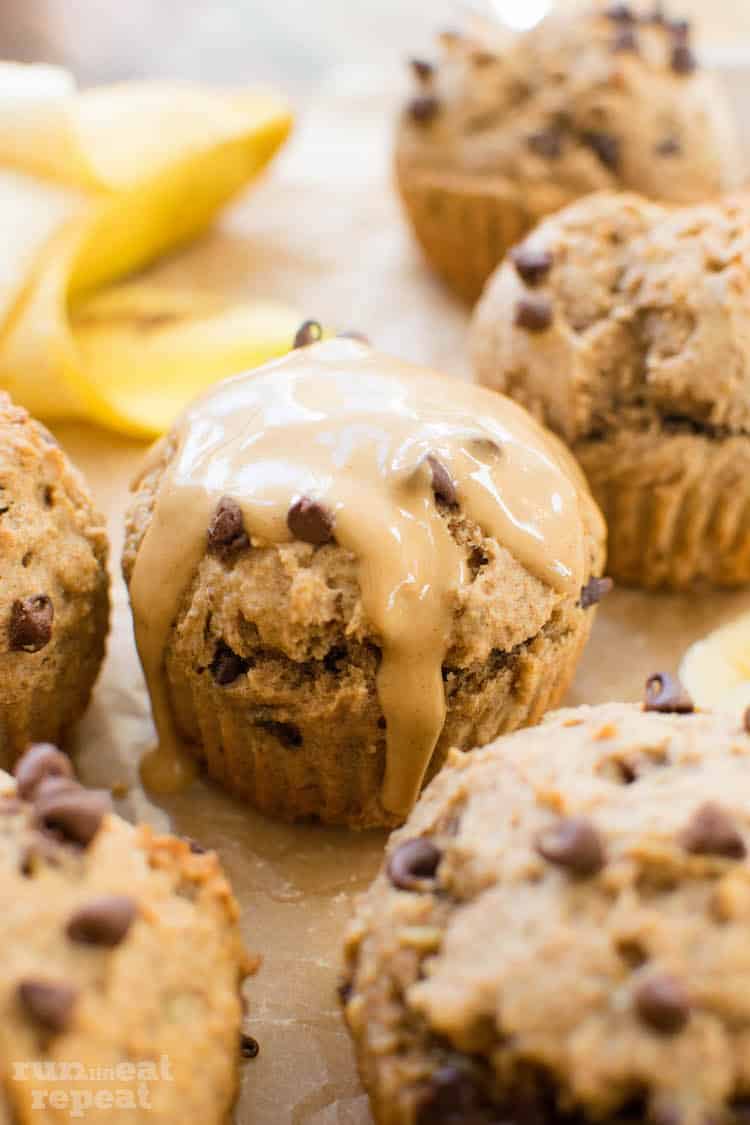 Hi there! How was your weekend? Mine flew by. I swear it was just Friday. My parents flew in on Thursday and spent the weekend us with us. We enjoyed the beautiful weather (spring is pretty much here in the south!), did a little shopping, broke in the new grill, and spent some quality time together.
I had zero intentions of baking this weekend, but after leaving the gym yesterday all I wanted was peanut butter.
(peanut butter cravings seem to be a daily occurrence.)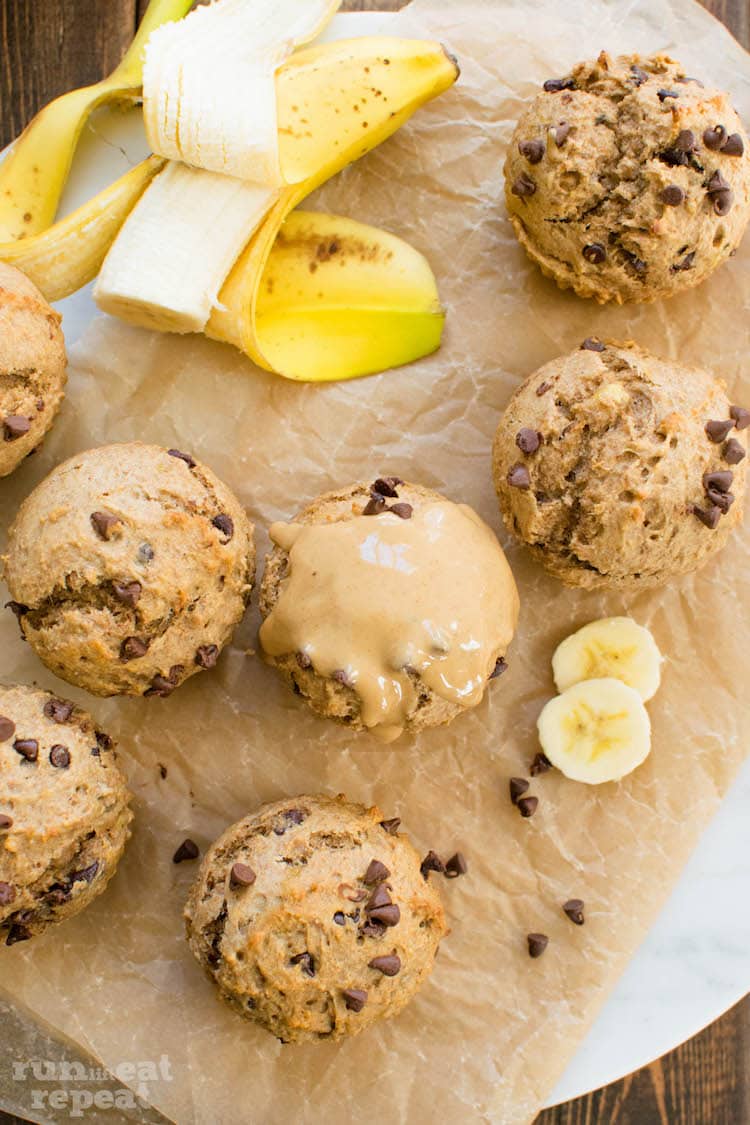 Healthified peanut butter banana muffins that actually taste good and feel good about eating. Taste testers gave their stamp of approval! No weird ingredients, ones that you can pronounce, and insanely easy to make. → LOVE those recipes. Btw, that peanut butter drizzle above is completely optional but oh-so necessary!
Start with your wet ingredients: unsweetened applesauce, honey, egg whites, milk, peanut butter, and vanilla extract. You'll whisk together until you get a smooth and creamy mixture. Then you'll whisk in your dry ingredients: whole wheat flour, baking soda, baking powder, and cinnamon. Toss in some chocolate chips… completely optional but highly recommended. Fill up the muffin tips all the way to the top and bake for 15 minutes.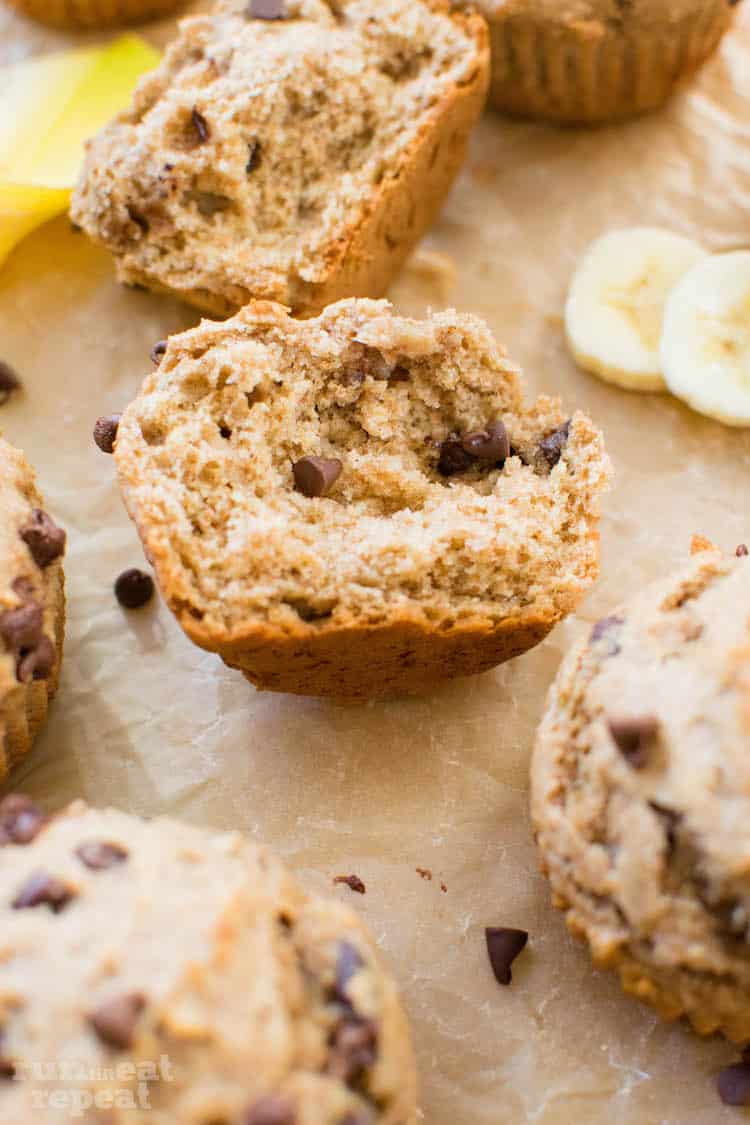 Muffins that TASTE GOOD for only 150 cals. My week is made!
Mmmmm. Peanut butter.