These 130 calorie chocolate pumpkin muffins taste like heaven! A breakfast staple for sure.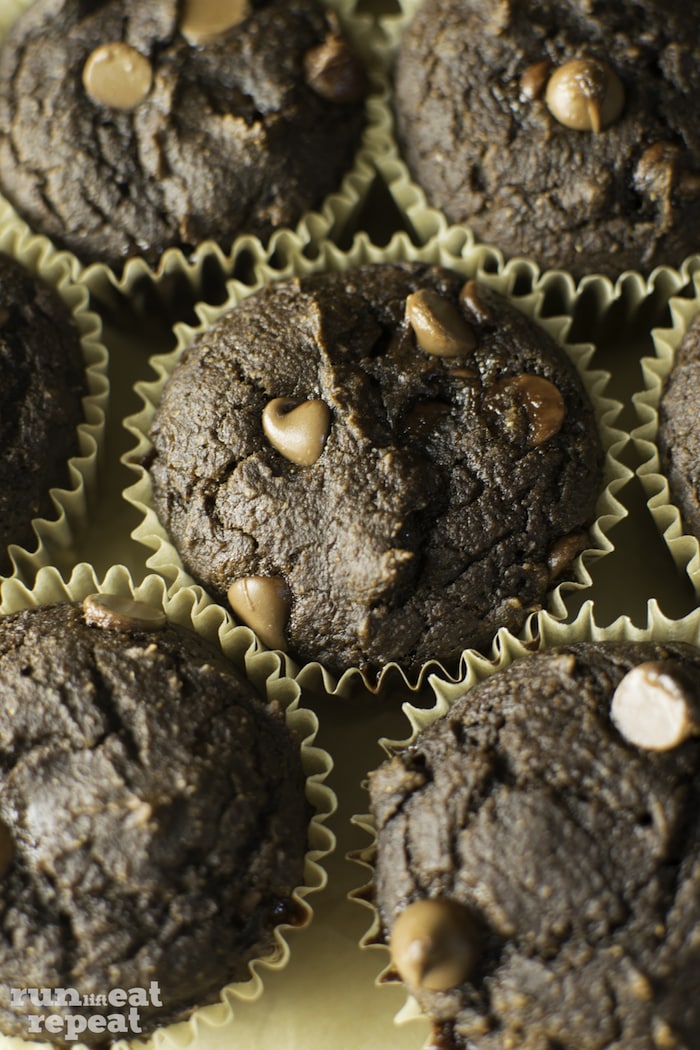 A few weeks ago we spent a long weekend at the lake; a much needed getaway. We disconnected from the world and soaked in every bit of the sunshine and fresh air. It one of those trips where I could relax, clear my head and just think.
Isn't it beautiful? Take me back.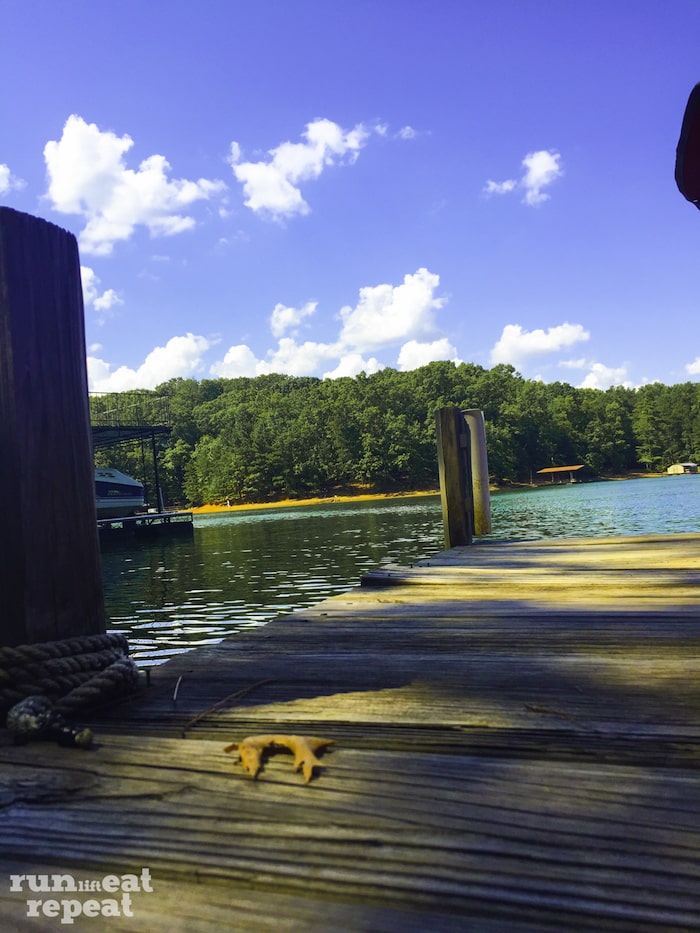 Let's talk about calories for a sec. I'm not super strict about calories, but I do make sure that I'm eating the right calories throughout the day. One of my biggest struggles is breakfast, it's one of those meals I know I need to eat but it's so difficult for me. So making sure that I'm prepared for the week is extremely important. I want a muffin that is on the lighter side but one that doesn't taste like cardboard. This 130 calorie muffin is fudgy and left me 100% satisfied.
I made a double batch the other day and ate one for a mid-afternoon snack. And I make another batch today. I'm obsessed.
And currently gobbling up another.
(as I wipe a crumb off my keyboard)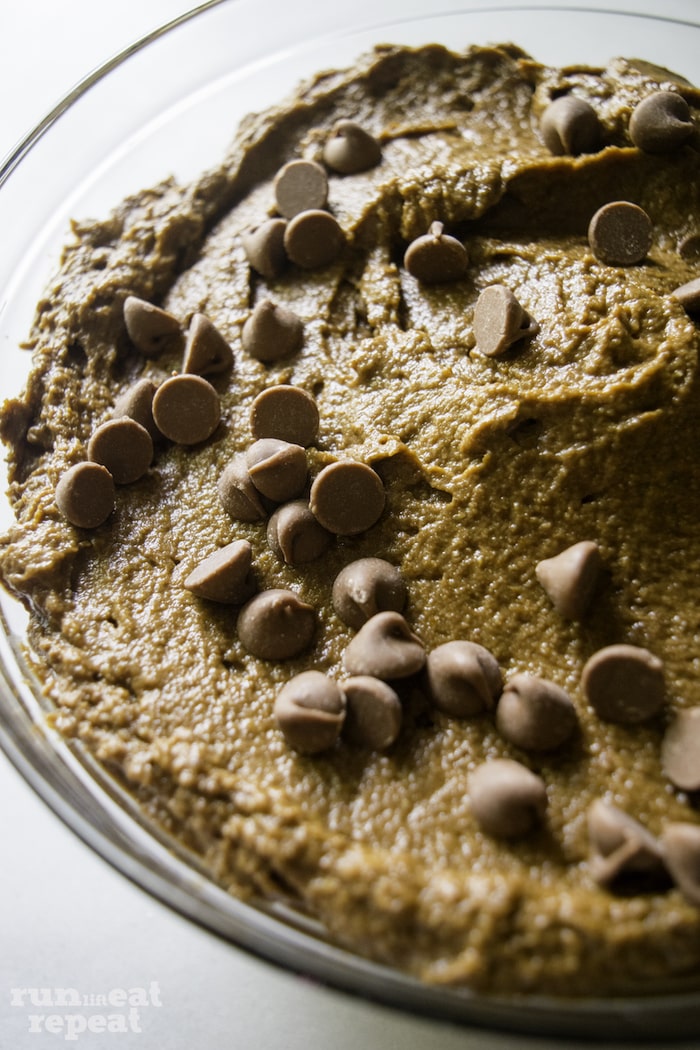 Pumpkin is a power ingredient! So much going on for such little calories. To keep these on the lighter side, I added just a touch of brown sugar and maple syrup and used a combination of whole wheat flour and all-purpose flour. Be sure to sift together your dry ingredients; whole wheat flour is on the heavier side and sifting the ingredients will allow some air in the mixture. Don't worry, I mention it in the instructions as well.
These are perfect while warm but just wait until you try them after a few hours, or even day 2. The pumpkin flavor is so much more intensified. Just the way I like it.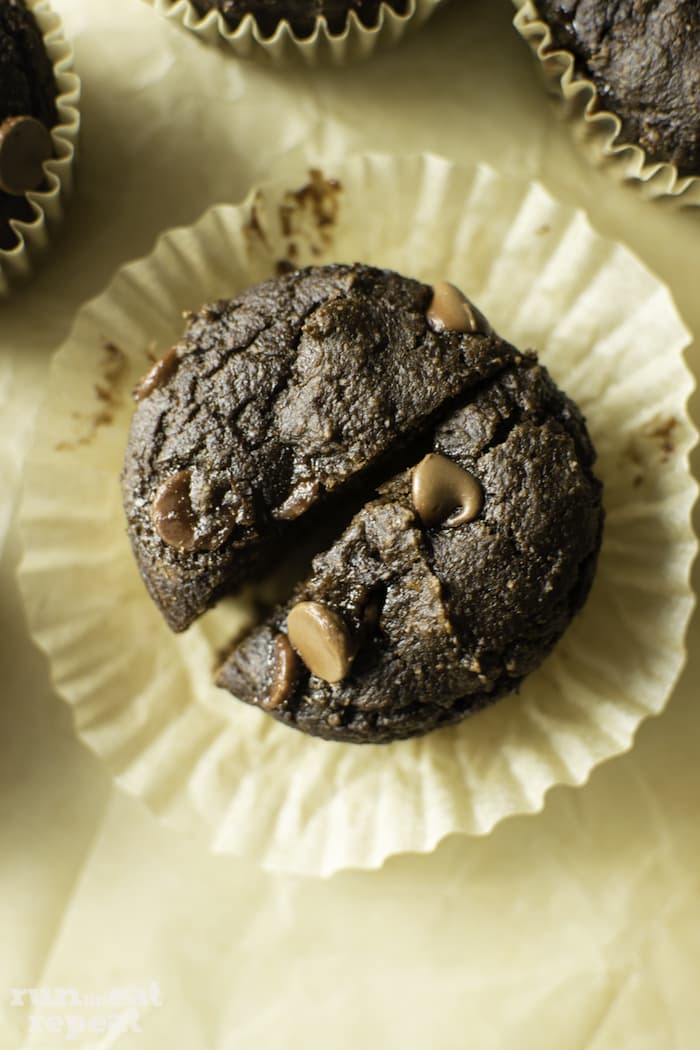 Today's muffins are insanely easy to make. You are 30 minutes away from deliciousness!
Now, go get baking!
The boys aren't too impressed. I hear snoring behind me.