So much flavor. So much texture. This salad has THE WORKS.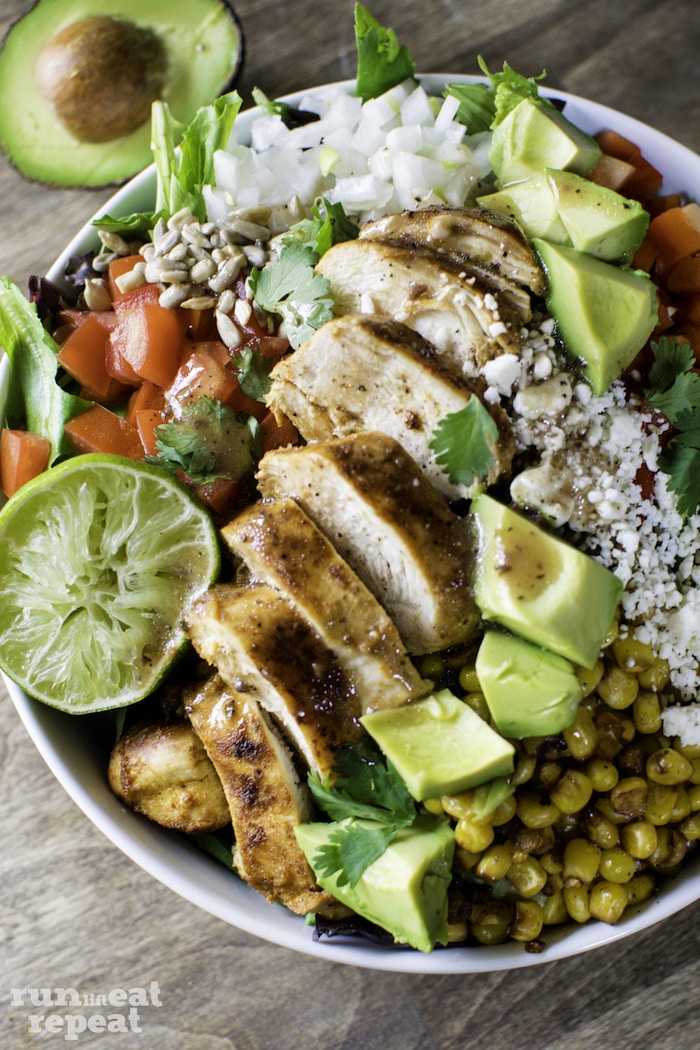 So much love for this salad!♥♥♥♥
This satisfying bowl of goodness has so much going on in the flavor and texture department; each bite you get a little something different! Just the way it should be — you know, there's more "stuff" in the salad than lettuce. And serious filling power.
I made this salad the other day while I was making and shooting a few recipes for next week. Stay tuned for those, lots of goodies!
Let me tell you about the inspiration of this salad: Chick fil A. You heard that right. If you follow me on Snapchat (ctattory) you surely know how obsessed I am with their spicy southwest chicken salad. It's only 260 calories (without the toppings) plus only 80 calories for the lite balsamic. When I'm in a pinch or don't feel like making anything, it's my go-to. But after a while it starts to get pricey so recreating it at home became a priority.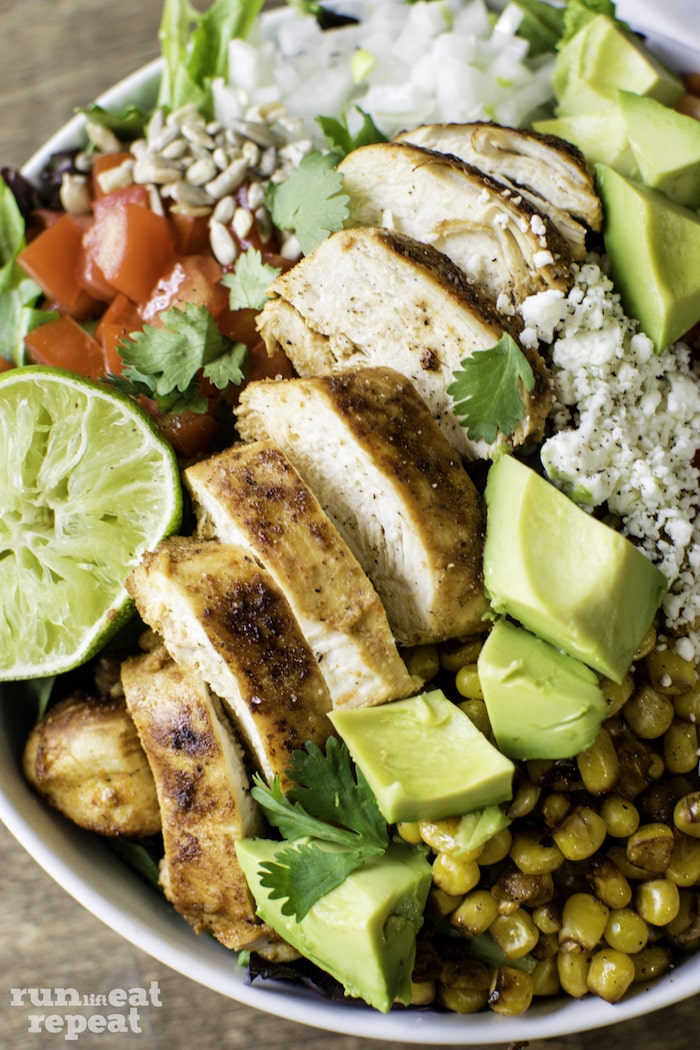 This is one of those salads perfect for a quick dinner or dinner; takes 20-25 minutes start to finish. Can't beat it! Especially for busy week nights.
My goal for weeknight meals: under 30 minutes and minimal clean up. THIS is that type of meal.?
SO COLORFUL. All the fixings: corn, red pepper, poblano, onion, tomatoes, sunflower seeds, lots of avocado, feta cheese, cilantro and the star of the show: chicken. Let's talk about the chicken for a sec. A combination of salt, black pepper, garlic powder, onion powder, paprika, chili powder and cayenne pepper (<– packs a punch.) It's like unicorn ice cream (<– yes it's a real thing) but a salad.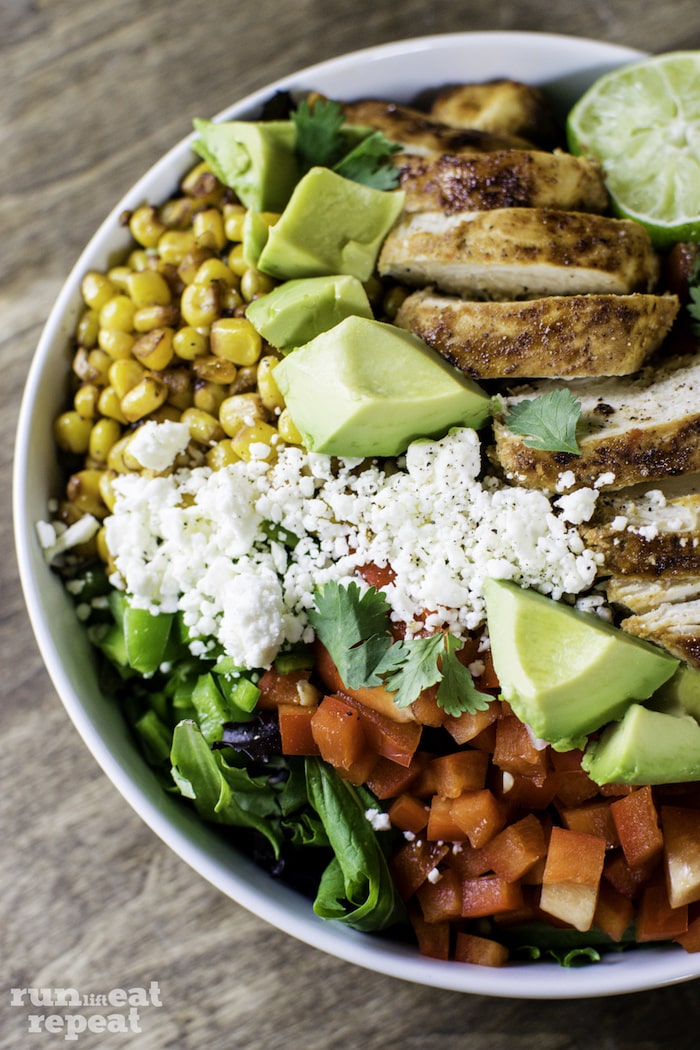 I hope you enjoy my new favorite meal as much as I do.♥♥ It's protein packed, bursting with flavor and a little spice. And….. everything nice. (I had to.)
Oh, I almost forgot! Meal Prep Tip: Follow the instructions through step 2. For step 3, place the mixed greens and fixings (excluding the avocado) in to-go containers and a small container for the dressing. The day of slice the avocado over the salad. BOOM! It's that easy to stay on track.
This is what heaven looks like.↓