Thank you Lorissa's Kitchen for sponsoring this post. Lorissa's Kitchen makes delicious snacks using high quality meats like 100% grass-fed beef and chicken raised without antibiotics! Click here to purchase Lorissa's Kitchen on Amazon!
(Click the image below to shop!) ↓
Just over 3 years ago I felt so lost in my own body. I felt numb. I felt embarrassed. I struggled daily. Fast forward to today, I never imagined that I'd be 140lbs lighter — it still seems a bit surreal.
Over the last few weeks, one of the most asked questions that I've gotten asked is around staying on track while traveling. And to be honest, I'm one of those people that plans their travel around their workouts. Whether it's visiting family, vacation or work travel — I need to be able to plan my workouts out so I can hold myself accountable which then helps me stay consistent and on track.
When it comes to food choices – making the commitment to eating well is hard compared to the other alternatives. It can be hard to choose a salad when you really want a burger and fries. What helps me is keeping healthy options on hand and a go-to snack for me is Lorissa's Kitchen strips. Each flavor – Korean Barbeque Beef Steak Strips, Ginger Teriyaki Chicken Cuts and Original Beef Steak Strips – are delicious and packed with flavor. It's a quick way to get protein after a workout or while I'm on-the-go. Lorissa's Kitchen meat snacks are made with only the highest quality meats including 100% grass-fed beef and chicken raised without antibiotics. All of their snacks are gluten-free and you won't find preservatives, added growth hormones added MSG, or added nitrites. To learn more about them, read about it here.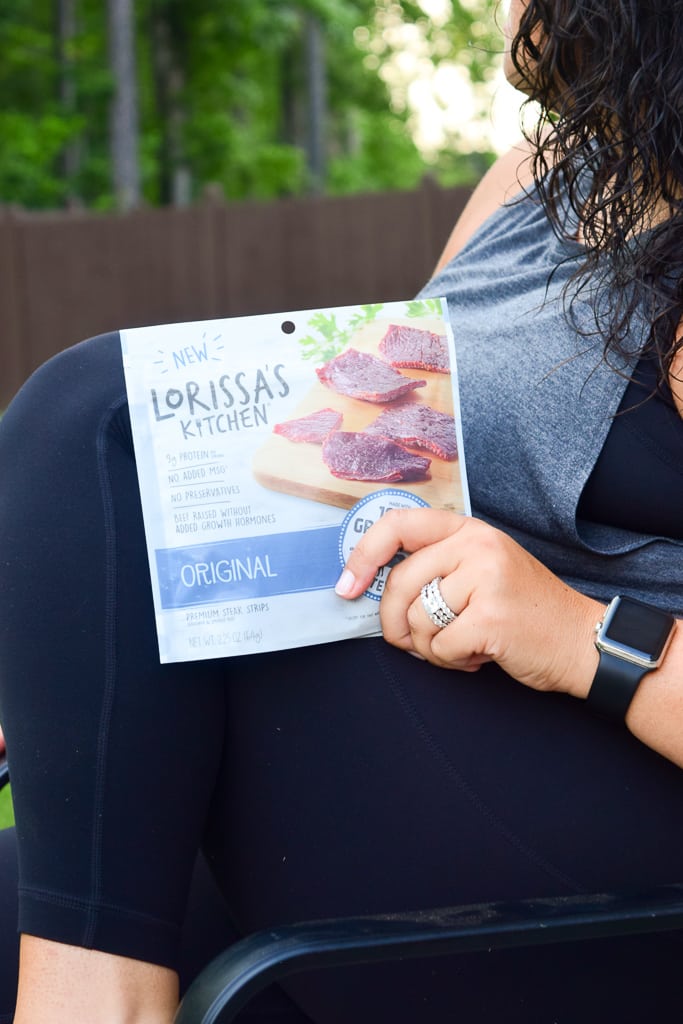 Now it's time to find a small open space, no matter where you are and sweat a bit.
This workout will take you 15 minutes. While that doesn't seem like much, I promise you will feel it— especially if you go through it twice. ? For each exercise, you do an internal structure of 1 minute of work and 30 seconds of rest x2. Move immediately to the next exercise when you've completed three rounds. For each exercise, a bench is not required and the floor can be used. Remember, warm up before any exercise and stretch after!
RUNNING MAN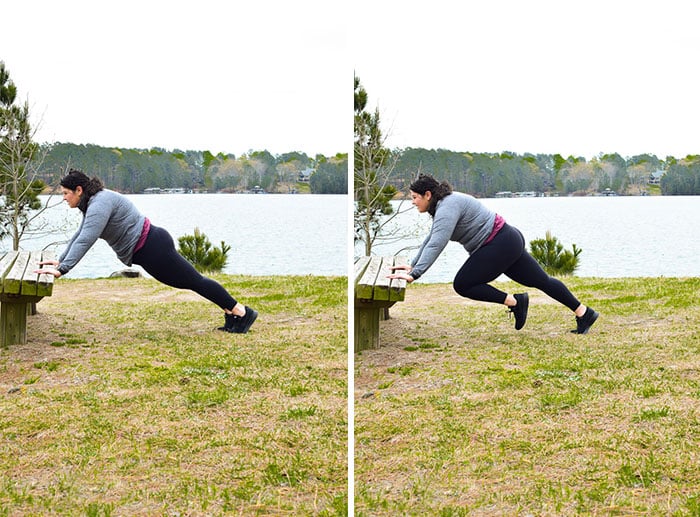 PUSH UPS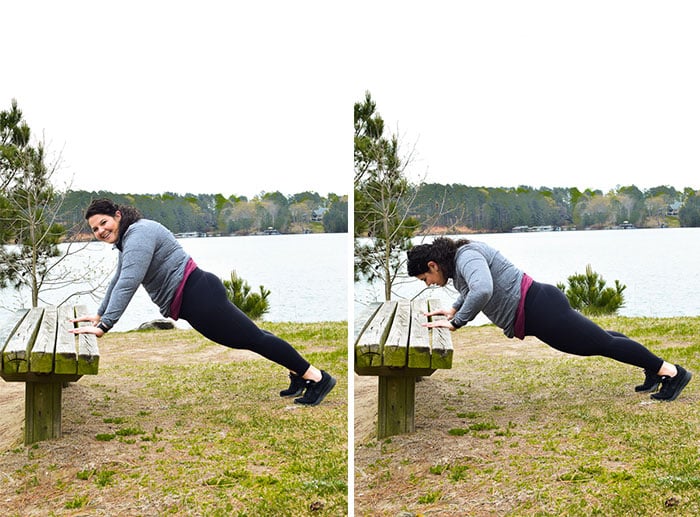 AB TUCKS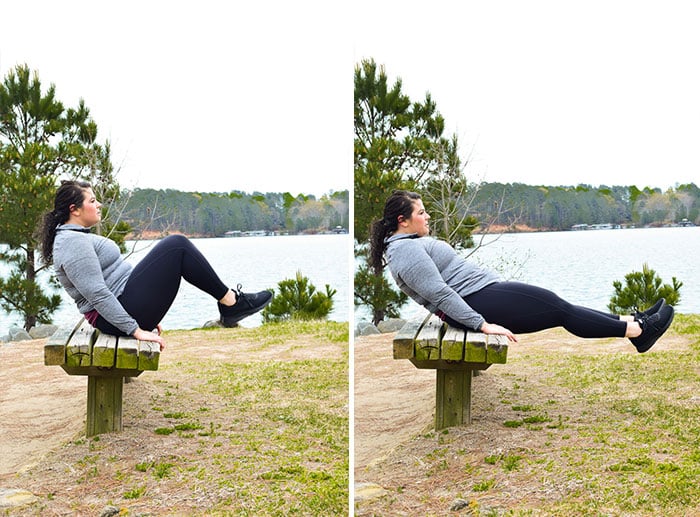 SHOULDER TAPS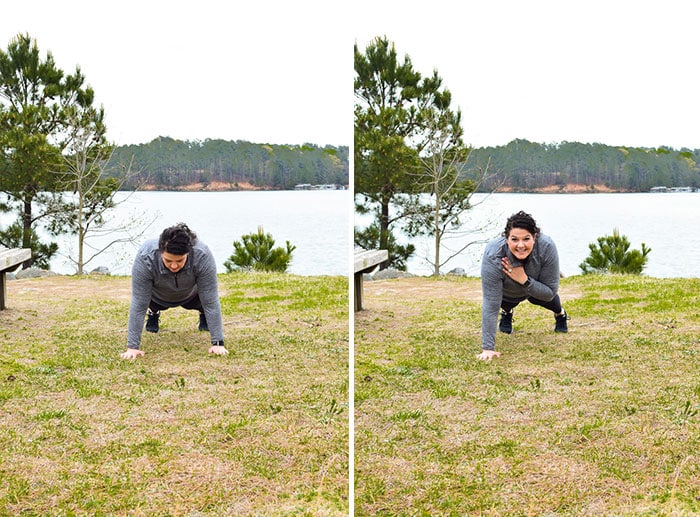 PS. Check out Lorissa's Kitchen on Amazon, and use code 20OFFLK to get 20% off your order!
I was selected for this opportunity as a member of CLEVER and the content and opinions expressed here are all my own.