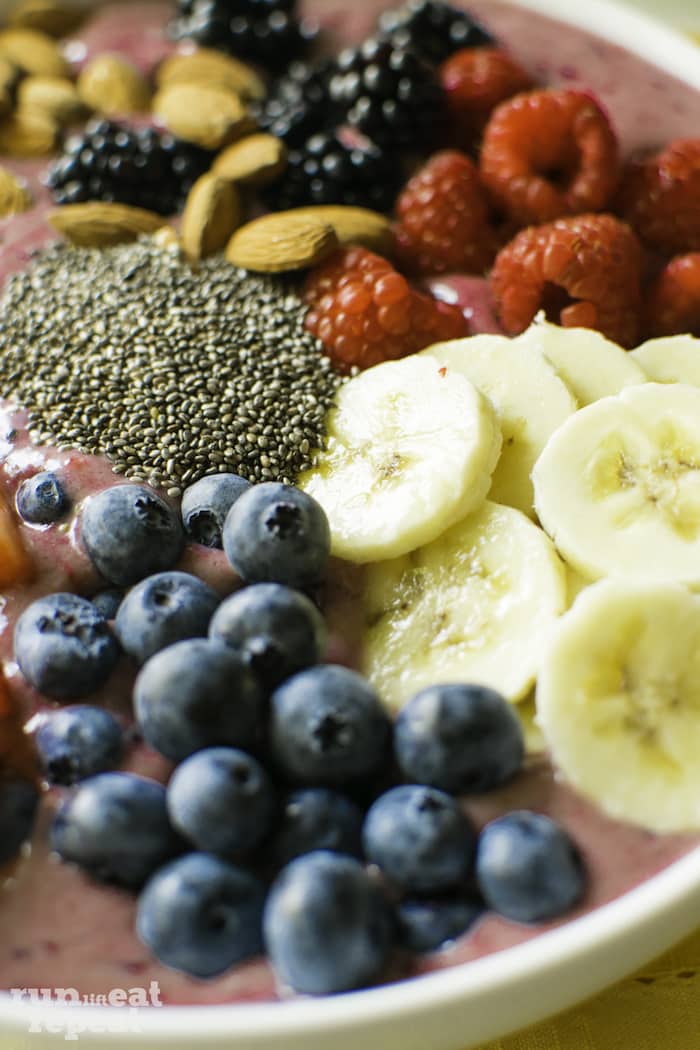 There's been a lot of butter, sugar and carbs around here over the past month. Between Thanksgiving and now. With 2017 just around the corner— only 6 days left!— I wanted to share a bunch of smoothies to jump start a healthy new year!
Break out your blender and put it to work.
Here we go!
THE Great Big Smoothie List!
(1) Berry Protein Smoothie Bowl right here on Run Lift Eat Repeat (pictured above.)
(2) A detox smoothie that doesn't take like it! WIN!
(3) Skinny Funfetti Milkshake – (aka: smoothie) basically a cupcake in smoothie form AND it's skinny!
(4) Breakfast Energy Smoothie to get your day started.
(5) Chocolate Peanut Butter Smoothie – because I can have peanut butter now and I always have a ton of bananas laying around.
(6) Orange Banana Smoothie – this reminds me of an orange creamsicle!
(7) Pumpkin Pie Smoothie – because who says you can't have pumpkin year round?
(8) Raspberry Lime Smoothie – OK now I need summer.
(9) Peanut Butter Cup Protein Smoothie – gimme right now.
(10) OK actually a skinny orange creamsicle smoothie.
(11) Banana Bread Smoothie because I looooooove banana bread.
(12) Peanut Butter & Jelly Smoothie – I'm all over this!
(13) Green Apple Smoothie – making this ASAP. and maybe drizzle with caramel????
(14) Glowing Skin Smoothie – good skin means happy girl so I'll just drink this every day.
(15) Banana Almond Flax Smoothie – powerhouse right here.
(16) Layered Banana Split Protein Smoothie – who doesn't love a banana split?
(17) Detox Green Monster Smoothie – because we all really need a detox right now.
(18) Chocolate Peanut Butter Smoothie – PB4Lyfe
(19) Cake Batter Protein Smoothie – mmmmmmmmm!
(20) Healthy Banana Cream Pie Smoothie – yes, please!
….and saving the best for last!
(21) Rainbow Smoothie – all my favorites AND it's literally a rainbow (basically a unicorn smoothie!) DAY. MADE.
Craving a smoothie yet?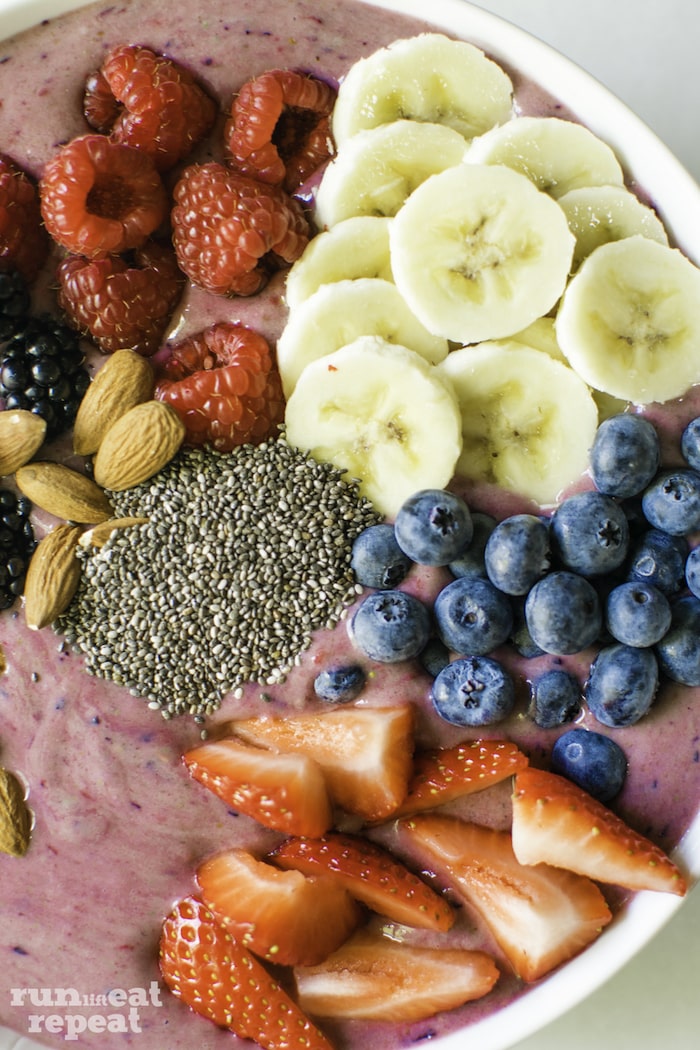 Q: What's your favorite smoothie? Paste the link below so I can check it out and try it!