This shop has been compensated by Collective Bias, Inc. and its advertiser. All opinions are mine. #FreeToBe #CollectiveBias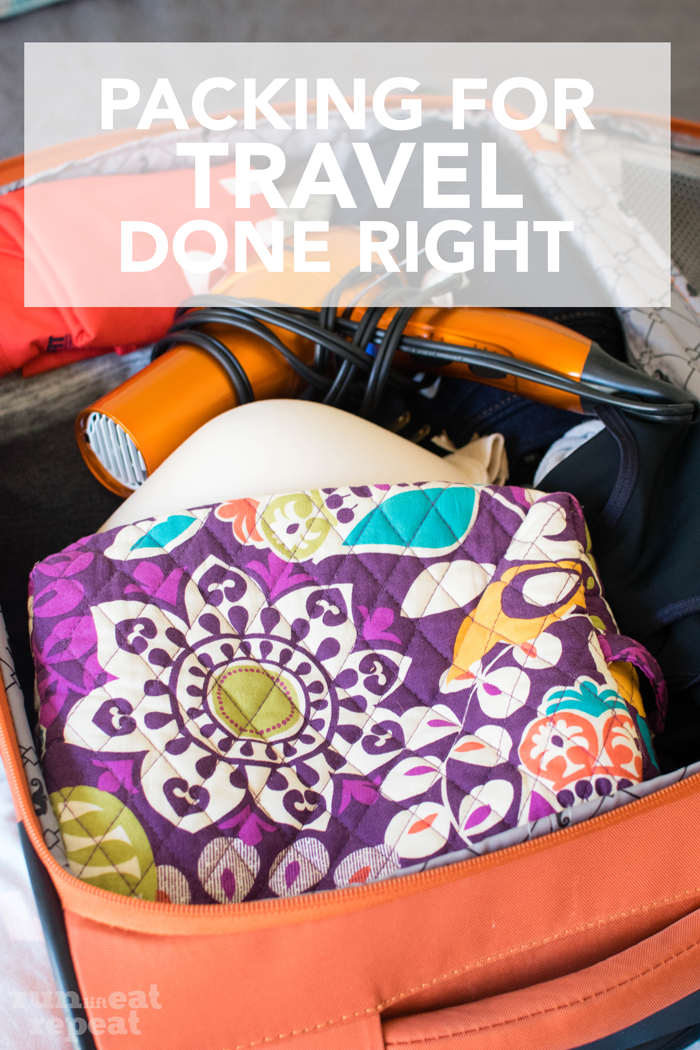 Raise your hand if you love to travel. ME me me me! But before the fun can start, packing needs to happen. #Truth. I hate packing. Tell me I'm not alone.
I typically get anxiety when I travel. It's not the actual "traveling" part, but the packing part. I have extremely sensitive skin and I need to think ahead. What if this shirt gets dirty? What if I spill something on my jeans? Unlike most, I can't just send them to get washed at the hotel so I need to be prepared. That's where my packing checklist comes in.
For a 3 day trip:
2 pairs of jeans — 1 pair is worn on travel day
4 shirts, combination of long/short sleeve — 1 is worn on travel day
4 pairs of underwear, can never have too many — 1 is worn on travel day
2 bras, regular/sports bras — 1 is worn on travel day
4 pairs of socks — 1 is worn on travel day
boots — worn on travel day
makeup bag
bathroom items
optional: gym clothes & sneakers
WOWZA, that seems like a lot, doesn't it? Don't worry, it all fits snug in a carry on bag (very important when you want to skip the baggage line!)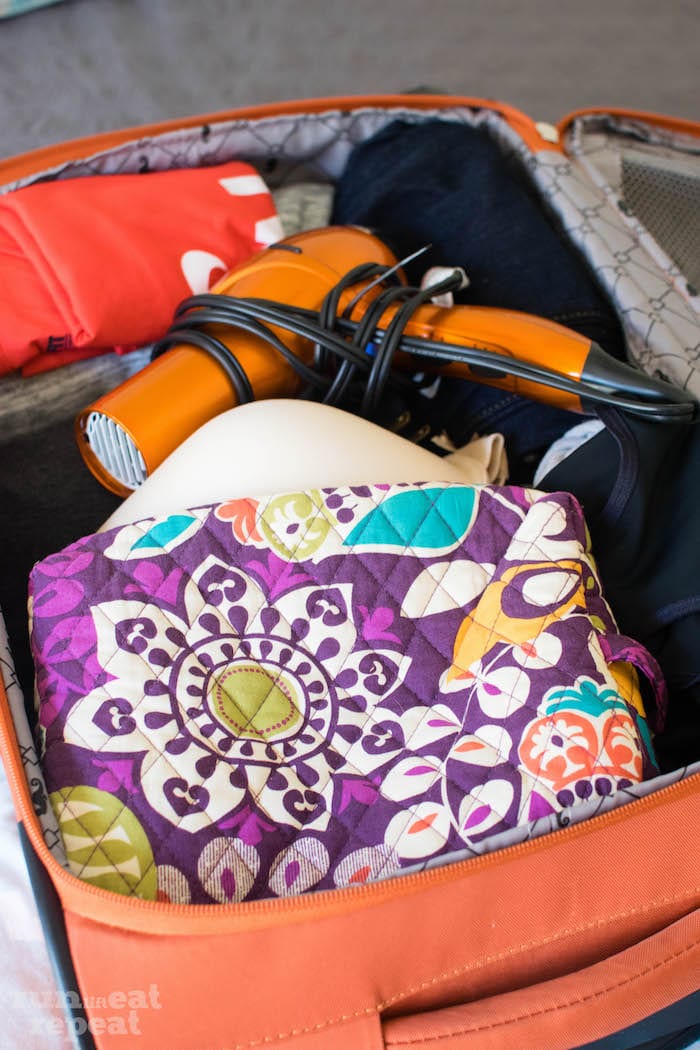 First, I wash all the items on my check list. I've been using all® products, especially all® free clear liquid detergent and all® Free Clear softener for as long as I can remember. Both were awarded the Seal of Acceptance by the National Eczema Association for having no dyes, perfumes, certain chemicals, and irritating residues. It comforts me to know that all® free clear liquid detergent it's removing 99% of everyday and most importantly, seasonal allergens. (And for those of you in Georgia, you know those seasonal allergens are a killer!)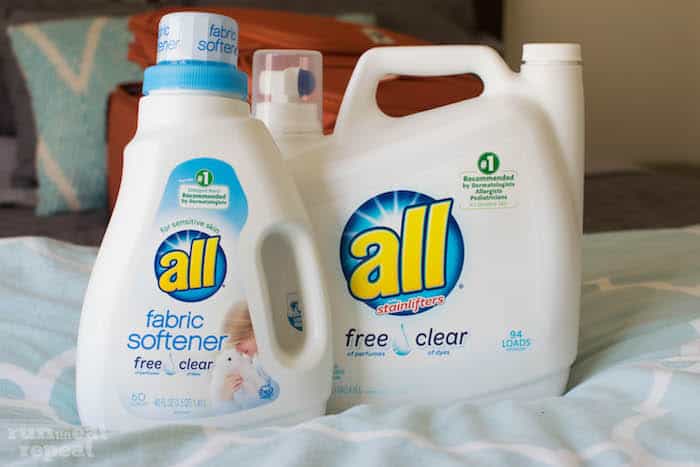 Knowing that my clothes are clean before I leave just makes me happy and all® products helps.
Packing tips.
Don't fold, ROLL! Rolling your clothes allows for much more space.
Fold underwear and socks together OR stuff into sneakers.
Only bring the makeup essentials.
Let me show you.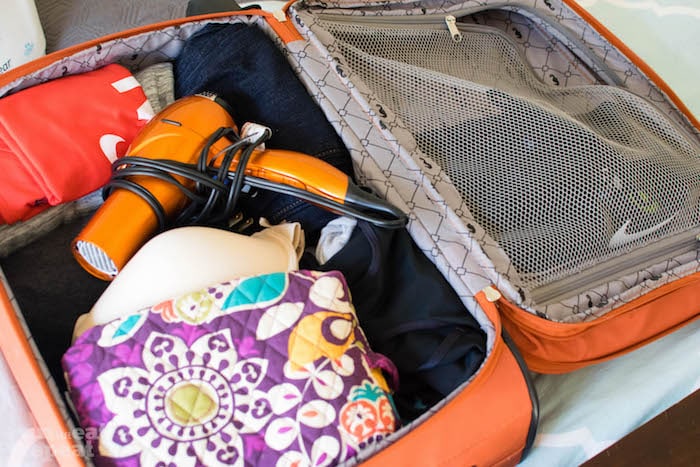 By all® free clear products at Walmart in the detergent aisle. Stock up for holiday travel or the excess holiday laundry!