Simple, crunchy granola exploding with vanilla flavor. Ditch the store-bough and make this "feel good" granola ASAP!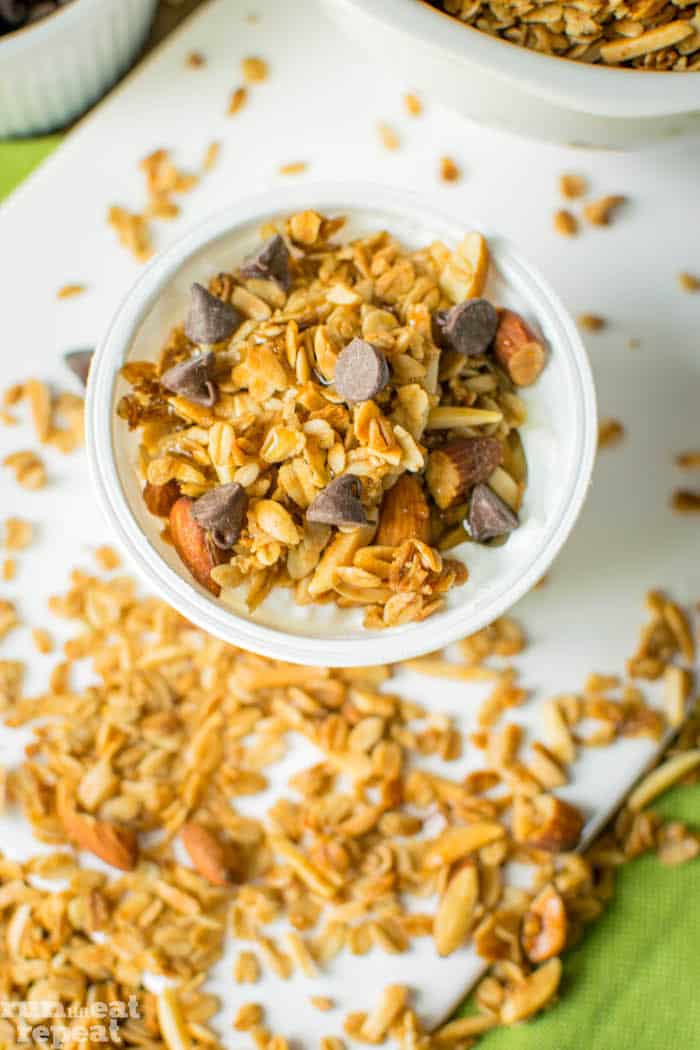 Another week, another chance to spice up your breakfast routine.
I don't know about you but I need variety when it comes to breakfast. And lately, I've been a little granola obsessed. Can't get enough of it.
Let's get a quick reality check when it comes to store-bought granola: have you ever read the ingredient list?! Half the time I can barely understand the ingredients. Whyyyyyyy. No thank you. When I make homemade granola I like to stick to ingredients that I understand — 7 of them to be exact! Oh and it's done in one bowl.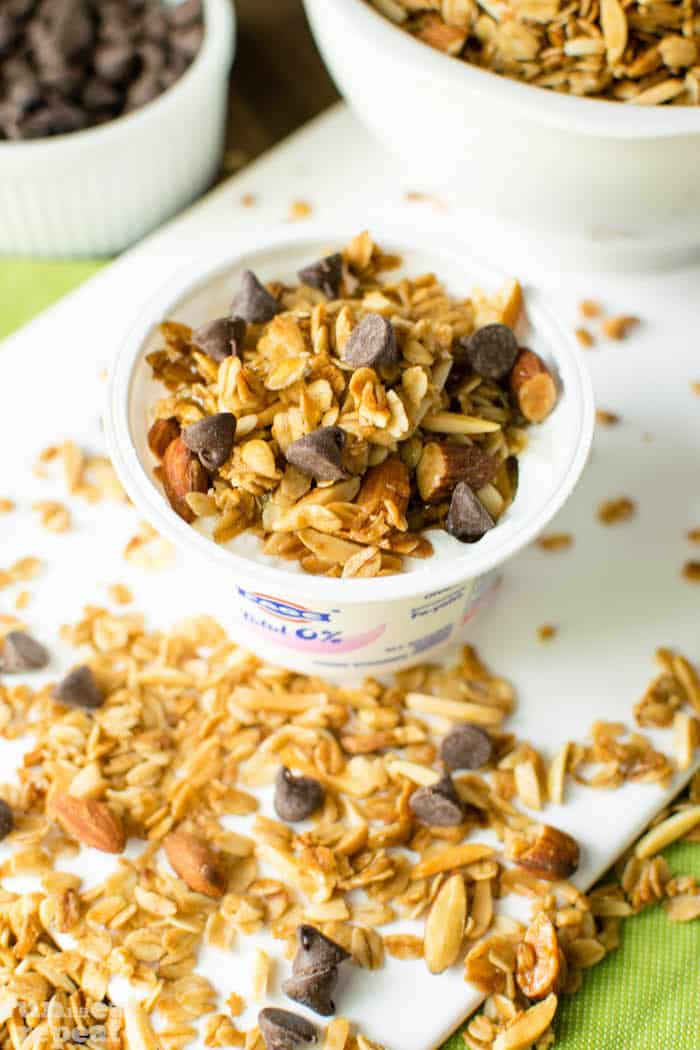 You'll start with some cinnamon, oats and almonds. Then whisk together the wet ingredients… aka the GOOD stuff. A little pure maples syrup to sweeten things up, melted coconut oil for the crunch and tons of vanilla for flavor. I'm a sucker for anything vanilla which makes this quite dangerous…
So much crunch.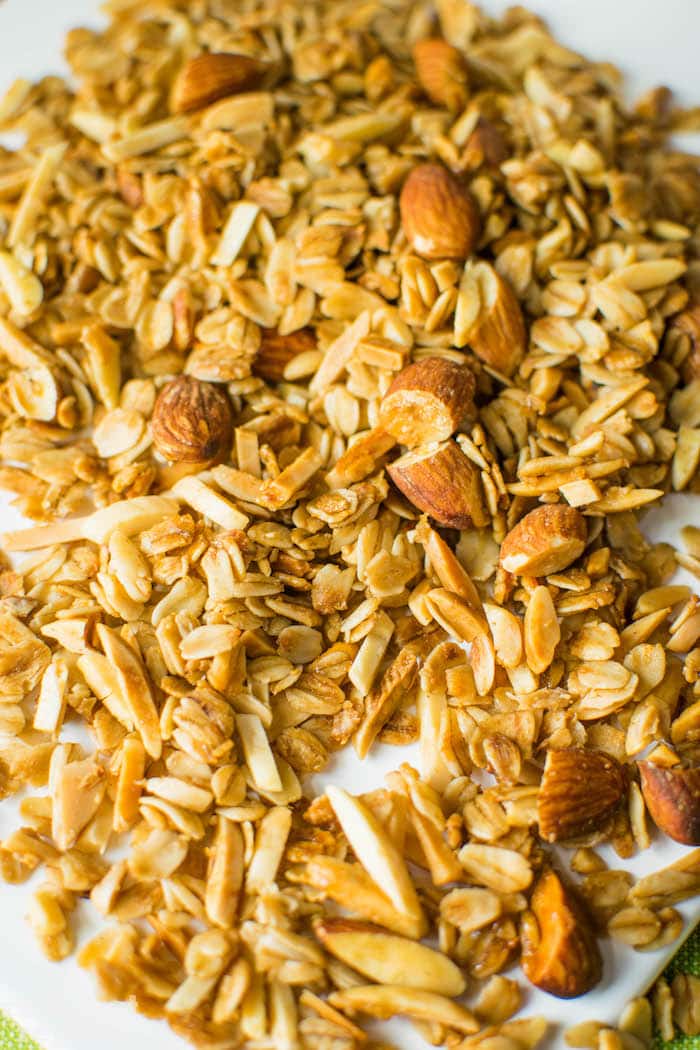 Perfect for breakfast, pre-workout, post-workout, added to yogurt, sprinkled on a smoothie bowl. The possibilities are endless with this stuff.
See more breakfast here.