These fluffy whole wheat banana pancakes make a hearty, satisfying breakfast. Eating healthy can be tasty!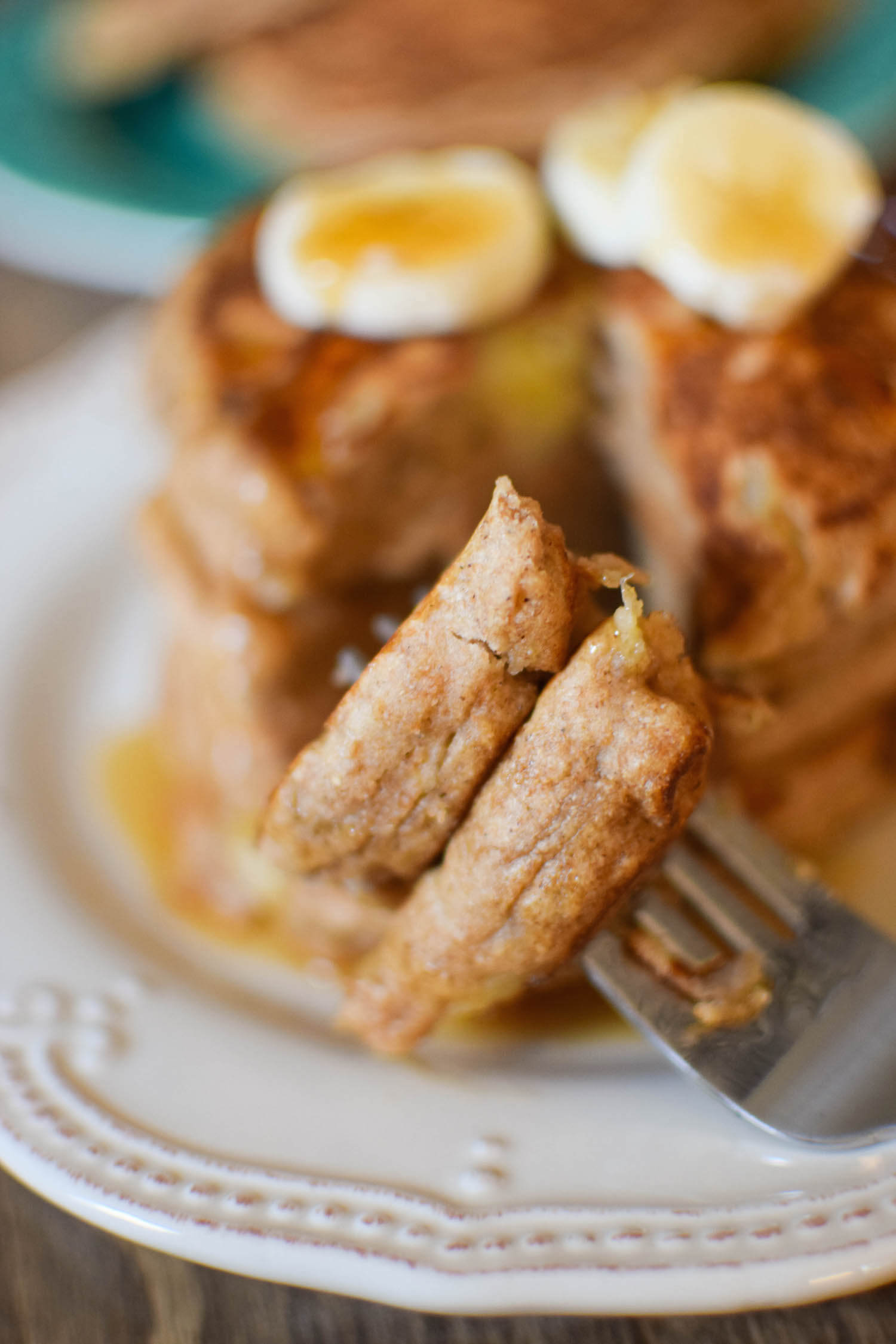 New week, new year. Happy 2016! If you're looking for a fresh, healthy start to this new year, this recipe is for you! Pass me a stack of healthy banana pancakes.
I've been dreaming about banana pancakes for weeks now (not even kidding.) But, between traveling for the holidays and finally getting things back to normal, I never got around to making them.
If you're looking for a go-to pancake recipe, this is it! They're actually pretty simple. And, the ingredients are everyday ingredients: whole wheat flour, egg whites, mashed banana, almond milk (or regular), and yogurt. See, nothing crazy there! The pancakes are spiced with cinnamon and flavored with vanilla extract and lightly sweetened with brown sugar.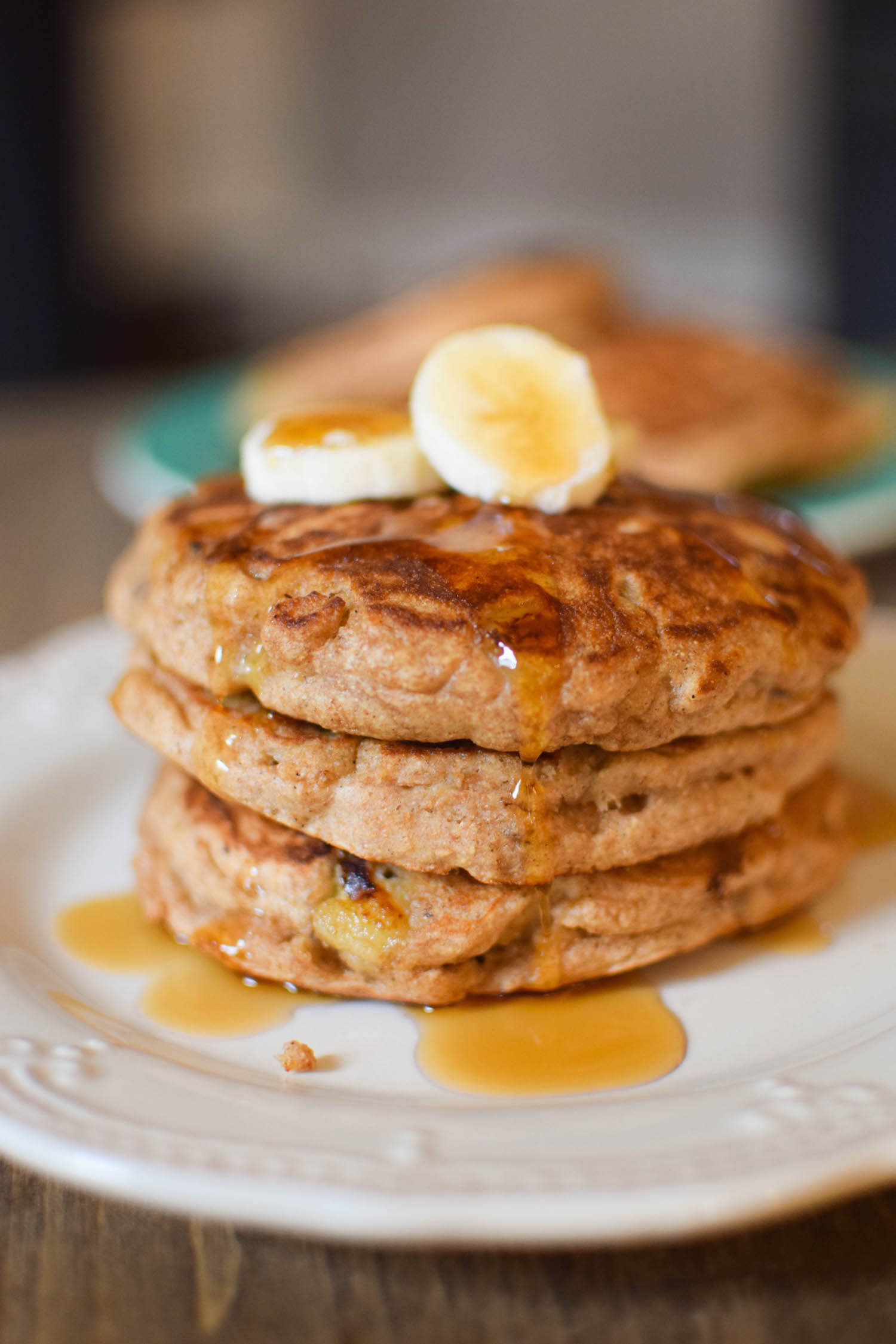 Most of you don't know Chris (you should though, he's a pretty awesome guy) but he typically isn't a fan of anything with whole wheat flour and he LOVED these. He downed 3-4 pancakes and was a happy man.
This is a perfect go-to pancake recipe. One bowl, incredibly easy, and in no time at all you'll have a plate full of hearty pancakes.
A few important notes:
First, while you can use light brown sugar, but I prefer dark brown sugar. It will give you more of that molasses flavor. And, the best part: 2 Tablespoons for 7-8 pancakes. Not bad.
Second, make sure you use a ripe bananas. The browner the banana, the sweeter it is!
And finally, make sure you don't overmix your batter. Overmixing will produce a dense pancake. One that you will not want to eat.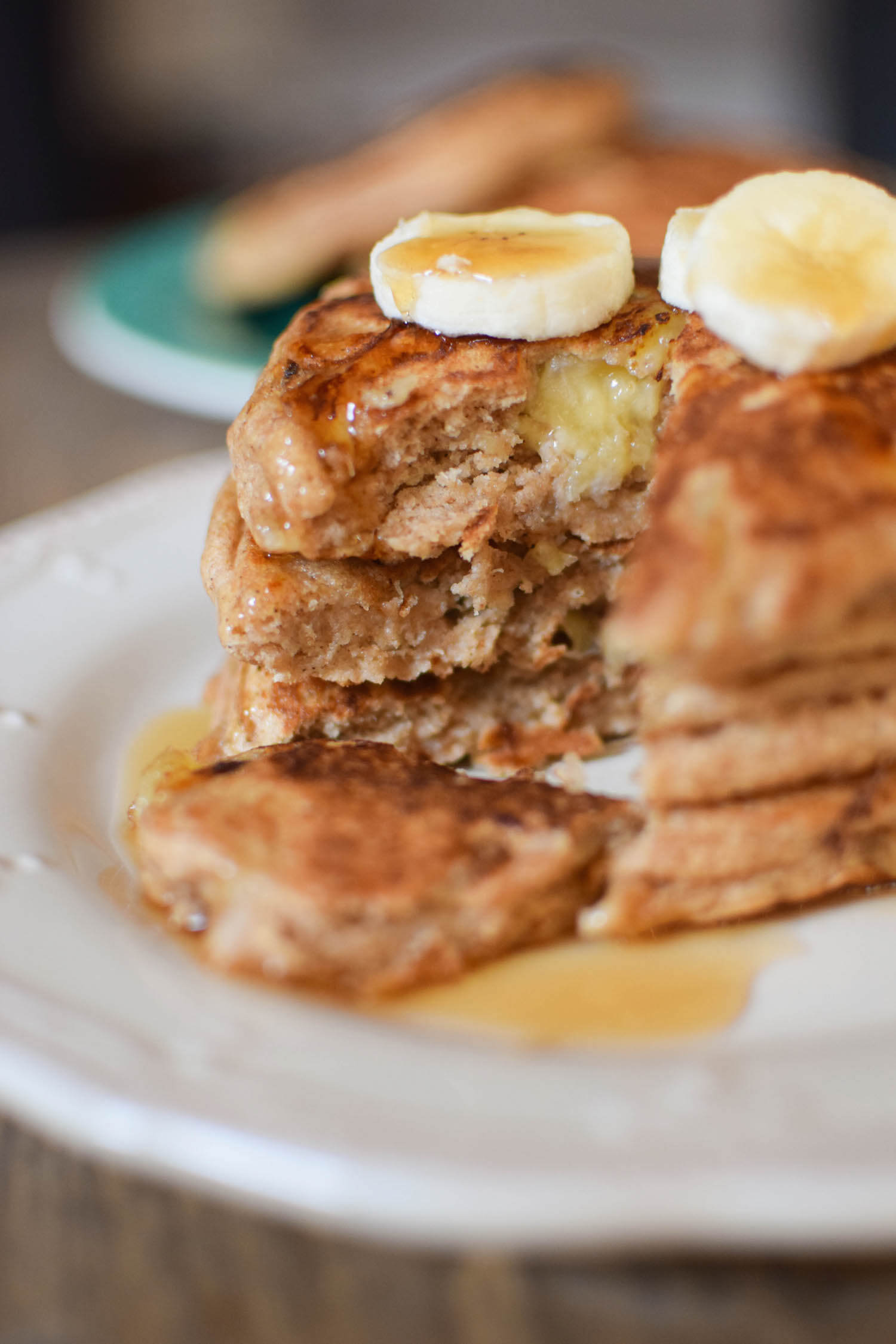 Follow me on Instagram and tag all recipes you make using #addictedtothekitchenblog so I can see♥