Super easy, 165 calorie brownie-like muffins that will be your new favorite!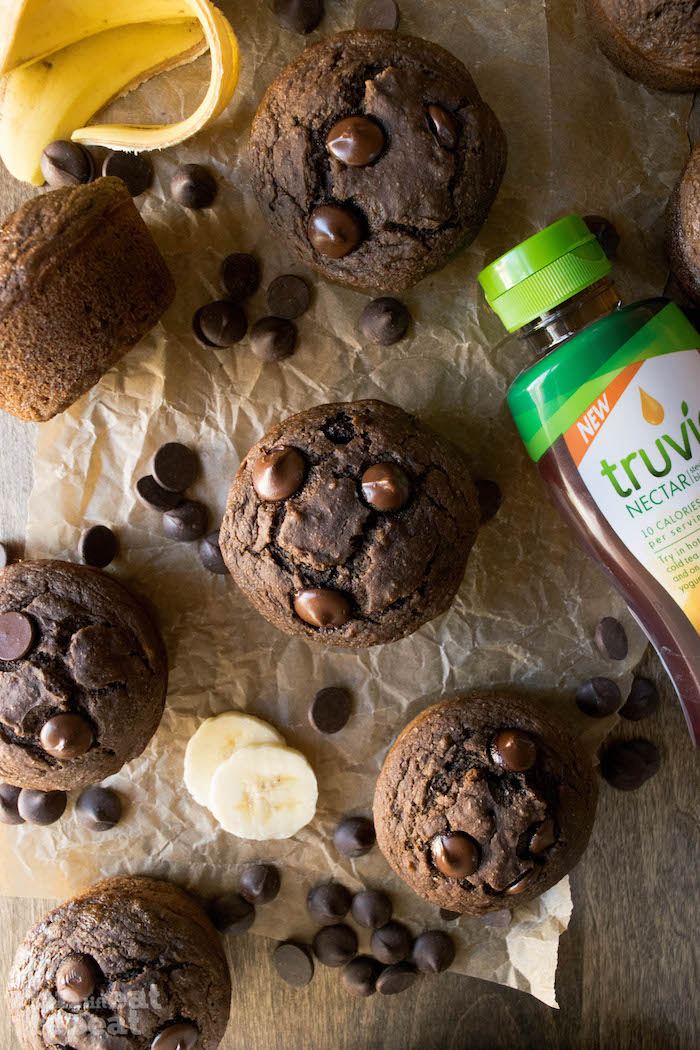 Haaaaappy Monday!
Typically I'd be dragging myself out of bed and zombie-like, but I'm ready to go on this fall morning. Lots of exciting things happening: I start a new job today, yesterday we celebrated one year of marriage, we're TWO weeks from closing on our house and this post made it to The Huffington Post!
To kick the week off right, here's a healthier muffin recipe that we can enjoy as we ease into the week.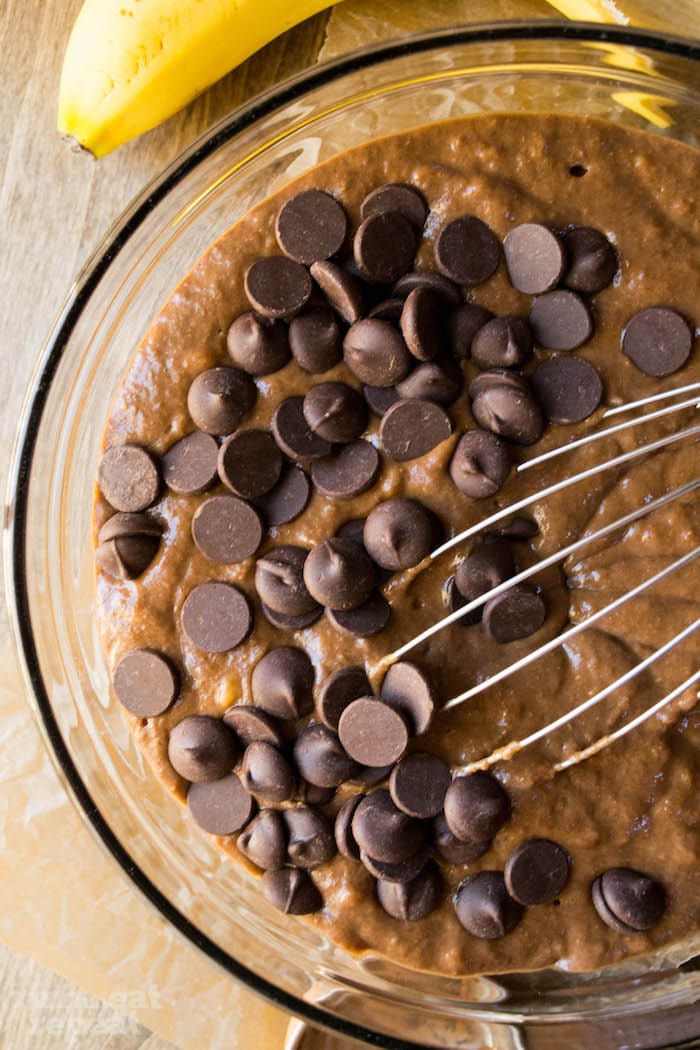 I've had the opportunity to partner with Truvia®, highlighting their new Nectar (a stevia-honey blend)! The taste is really amazing and can be used instead of honey, agave, or maple syrup. It's no surprise that I'm a baker, and when I'm focusing on healthier items having a product that has all-natural ingredients is a no brainer. This stuff isn't going anywhere any time soon. ♥ Oh! And if you've never tried stevia before Truvia® is giving away few samples so grab em' while you can!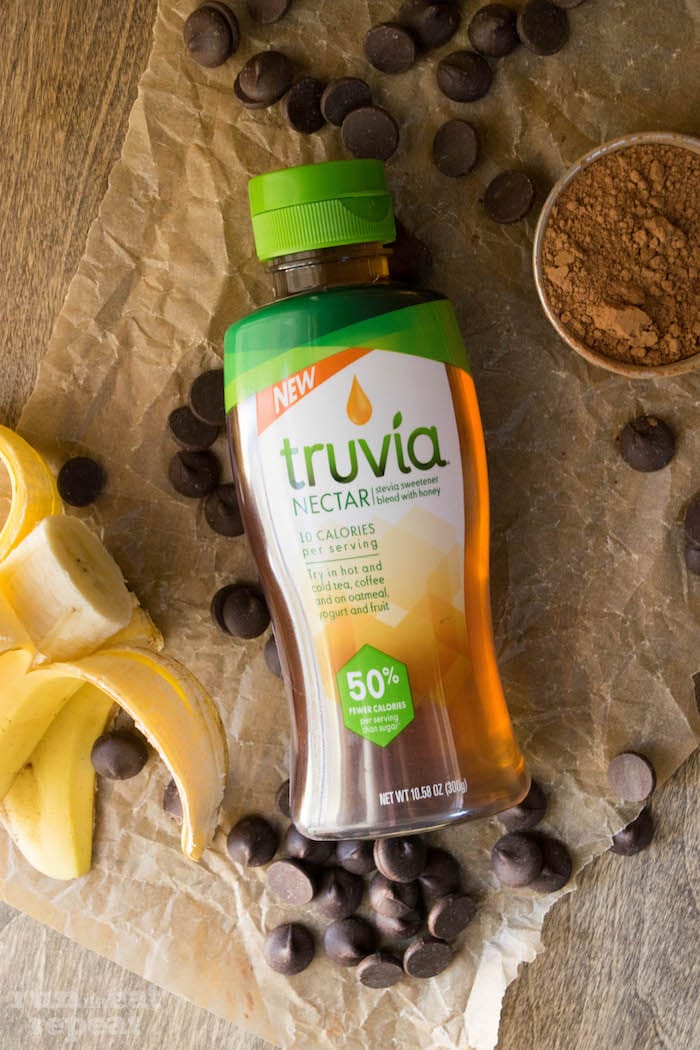 Let's get to these muffins.
If you rewind back to July, you may remember me sharing my skinny pumpkin chocolate chip muffins. I make them almost every weekend and for a few very good reasons: pumpkin (duh!), brownie-like, and melty chocolate. These muffins are quite similar except we swapped out a few ingredients made a few adjustments, one being: sweetened with only 2 Tablespoons of Truvia® Nectar. Since the Nectar is much sweeter than regular sugar, we're reducing the amount. And they are still the bomb.
Look how dreamy inside with all those dark chocolate chips! THESE ARE SO GOOD. Sorry, I felt the need to shout that. And no mixer for these brownie-like muffins. The batter comes together in about 10 minutes, spoon into the muffin pan and bake. Simple enough, right?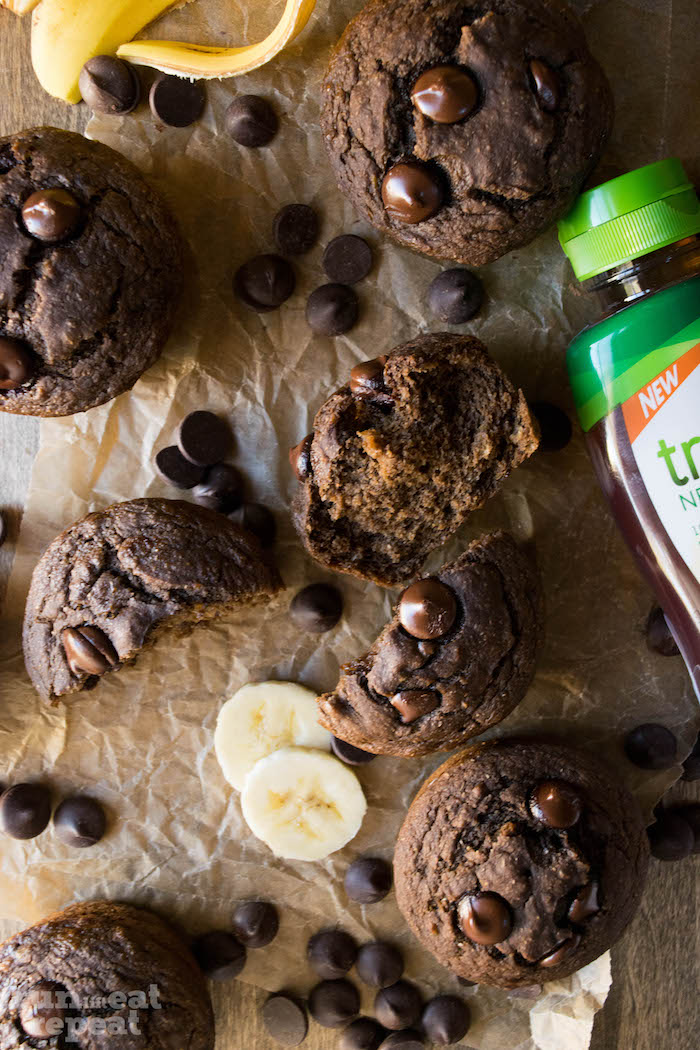 A few things to mention.
Brownie-like muffins.
Chocolate for breakfast.
Only 165 calories.
Your Monday just got a whole lot better (and tastier!)
Let me show you how easy these are!
More breads + muffins.
Have you tried my 130-calorie skinny pumpkin chocolate chip muffins? YOU MUST!