This moist and flavorful zucchini bread will knock your socks off. No butter, no oil, zero refined sugar and 100% whole wheat!
My current life is in this photo↓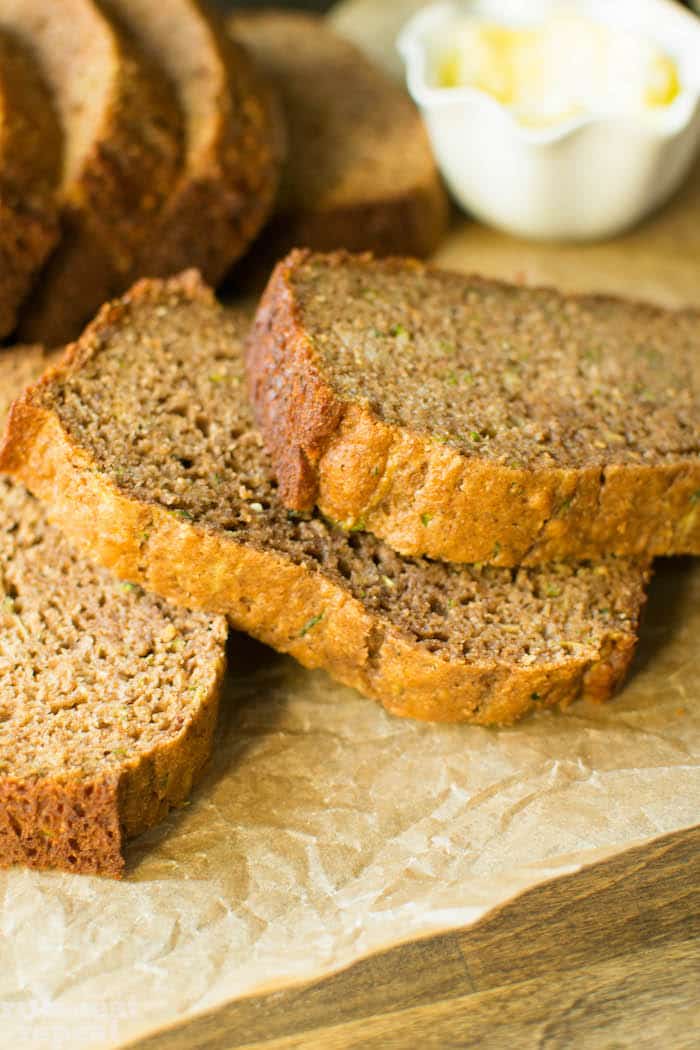 Or wait, actually this one.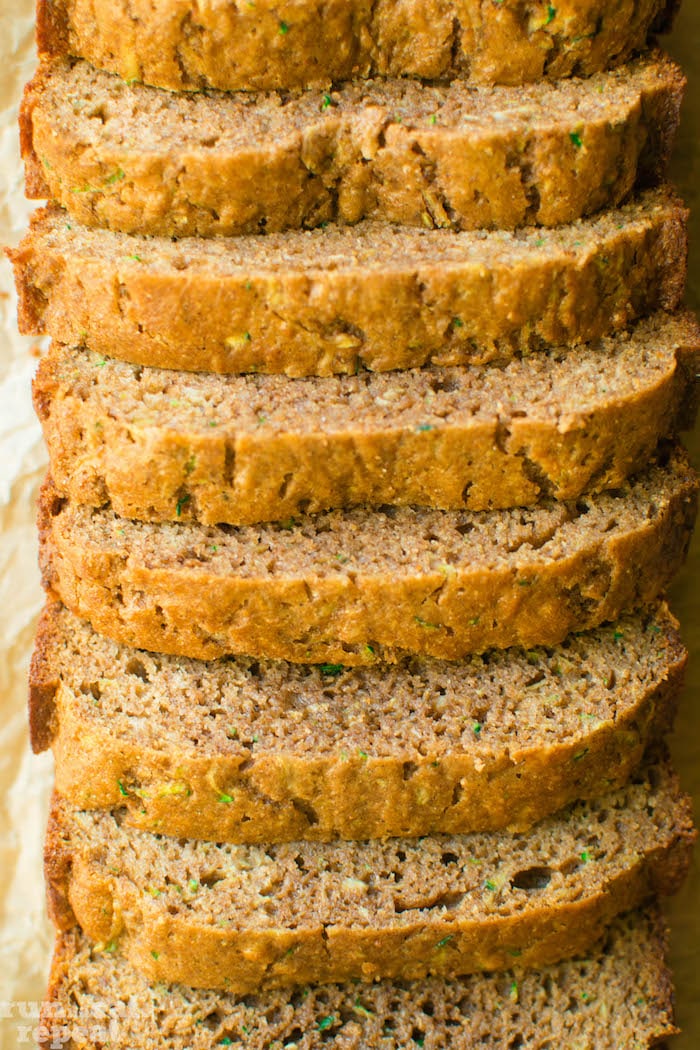 With zero refined sugar. Thankyouverymuch (!!!!!)
Before I get to the bread: I was going to wrap up and post this recipe earlier this morning on our way to the beach, but then this happened. It looks like the storm is hanging around the NJ beaches until Wednesday (boooooo), so we may try to head up there once it passes. Plans ruined.
Instead I've been slicing off a piece of this bread every time I walked in the kitchen. And there has been NO shortage of this bread since I've made it 4x in the past 2 weeks.
Today's zucchini bread was adapted from my whole wheat banana bread that I posted earlier this week. Which by the way, is soooo moist (the word, I KNOW), flavorful and one of my absolute favorites! For today's bread, I'm swapping out the mashed bananas for shredded zucchini and switching up a few other ingredients. Nothing complicated.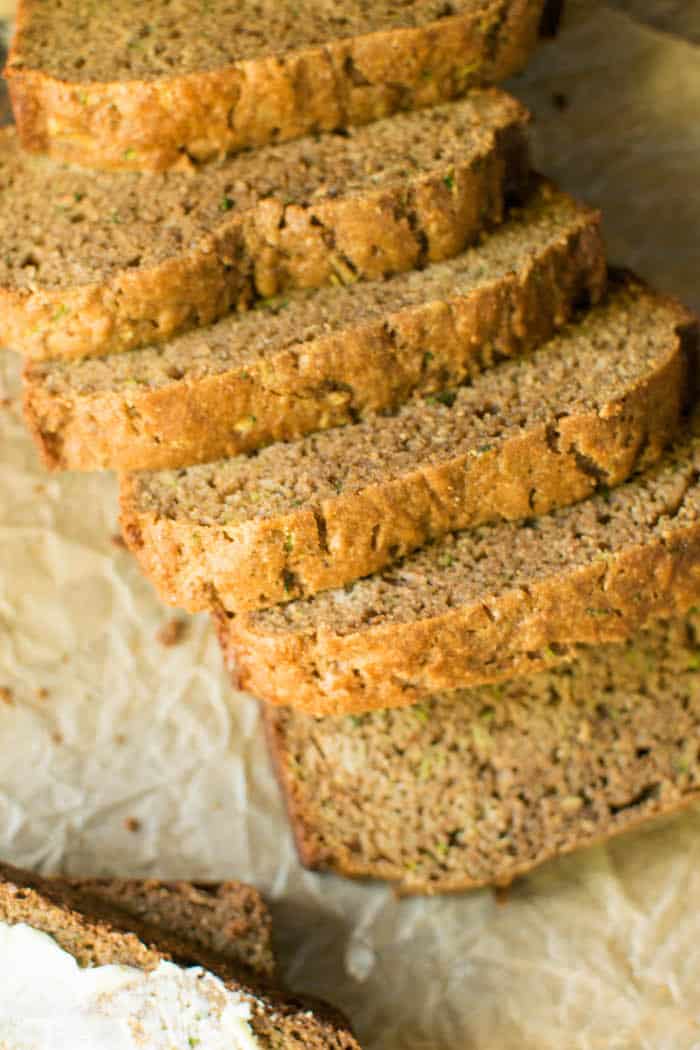 Whole wheat flour is the base of this recipe, and as always sift that flour after it's measured out. Also inside: Greek yogurt (<– protein packed), honey and a touch of maple syrup. Both replace the need for refined sugar. There's also some nice spice in the mix: cinnamon, nutmeg, allspice and cloves. All the feels of fall. ALL THE FEELS
Weekend necessity right here.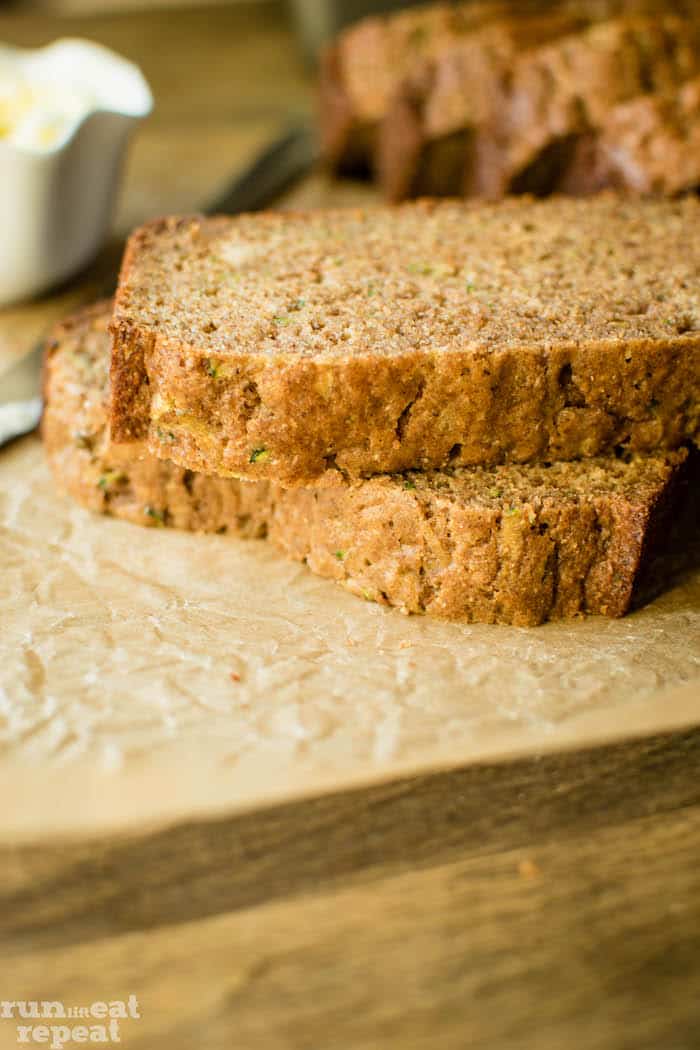 TGIF.
Find more breads + muffins here.