Soft-baked & chewy healthier oatmeal cookies made from just a few ingredients. Nothing complicated, just pure goodness!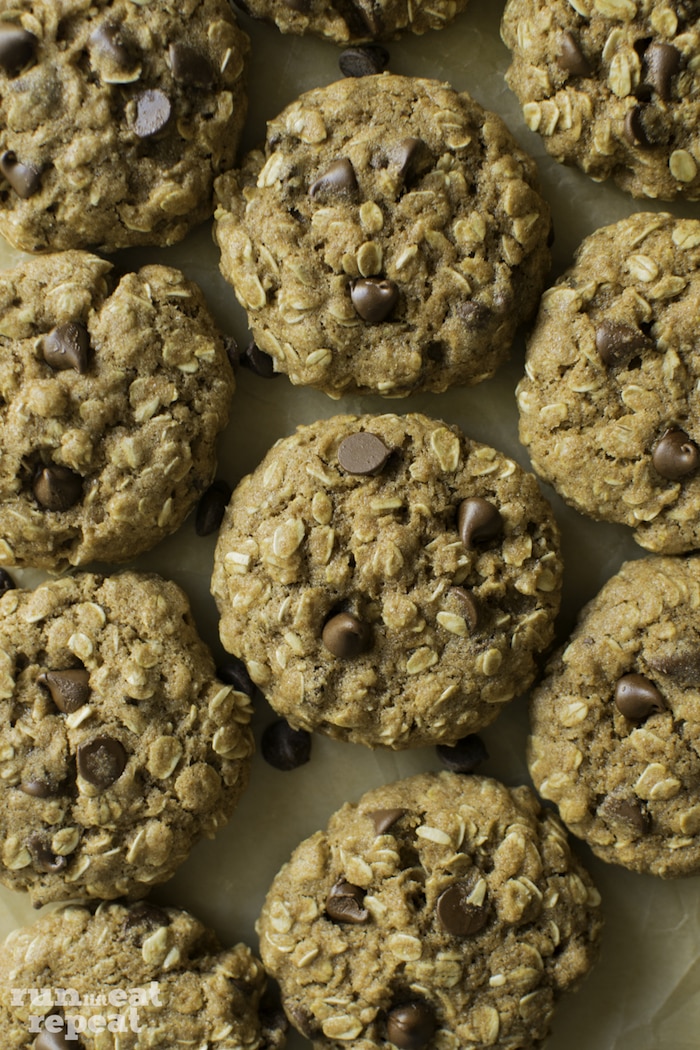 Oomph. Monday, yet again.
I know you feel me. This weekend went by way too fast. I figured I would make today a less painful by sharing some COOKIES.
You are going to love these. And you know what? These cookies are easier than you think:
Make cookie dough.
Chill slightly.
Bake for 10 minutes.
BOOM.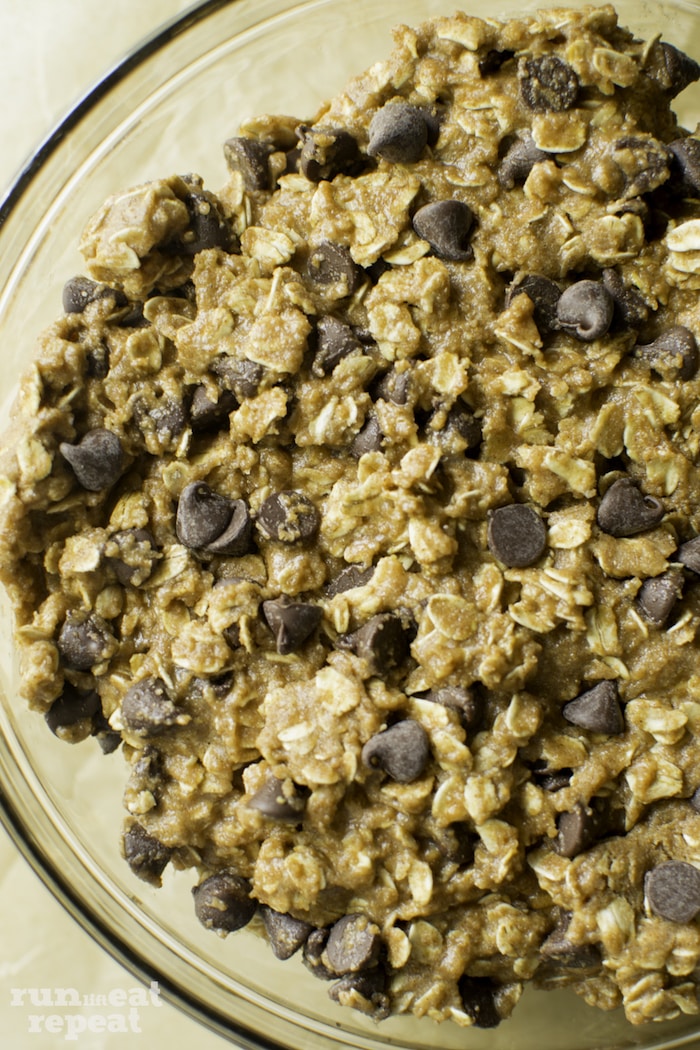 I have been on a mission to create a healthier cookie that doesn't look that cookie taste or texture. You know what I'm saying? No frills and nothing complicated with this cookie: whole wheat flour, whole grain oats, coconut oil, honey for sweetness and a touch of maple syrup. (No oatmeal chocolate chip cookie should be without maple syrup.)
And yes, these are delish. I made a double batch yesterday to share with friends this week. With no mixer required, the cookie dough comes together in a jiffy!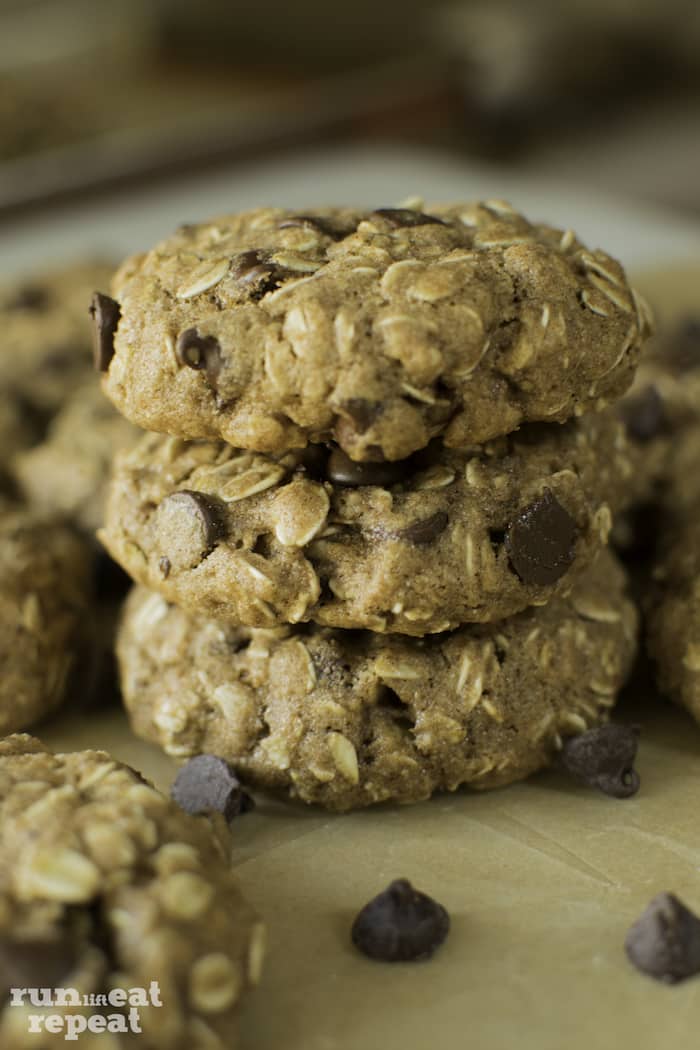 Get moving into the kitchen.
Your sweet tooth is calling on these cookies.
LOVE AND COOKIES♥♥♥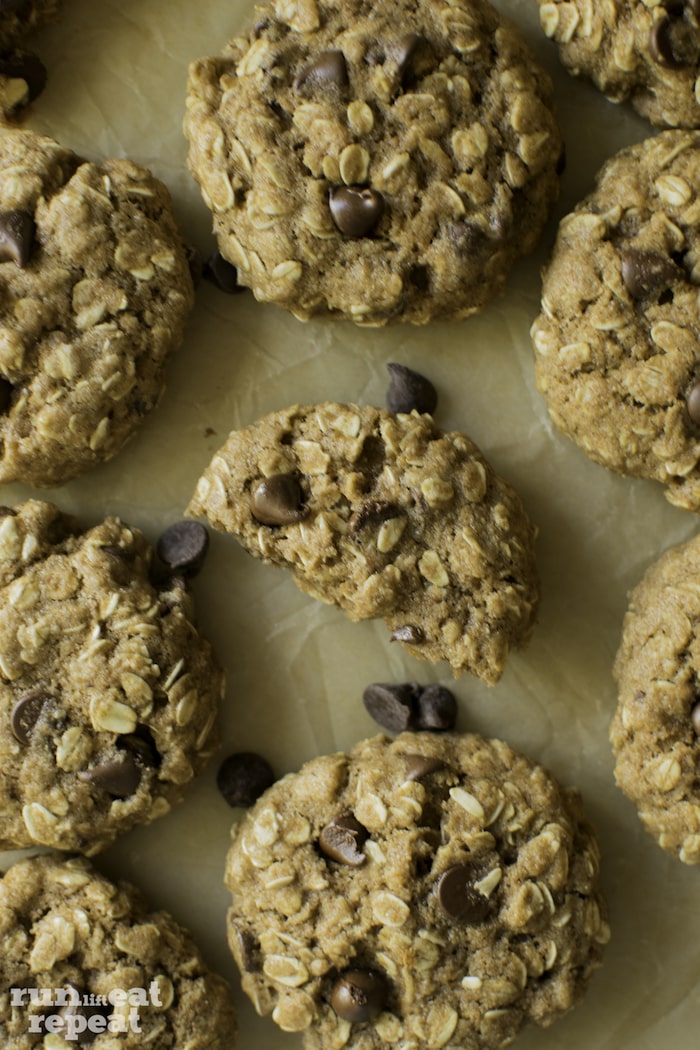 Charlie popping in to say hi!
 (He really wants those cookies. Sorry buddy.)