Operation take good and make it even better. Kicking my favorite chocolate chip cookies up a notch with brown butter.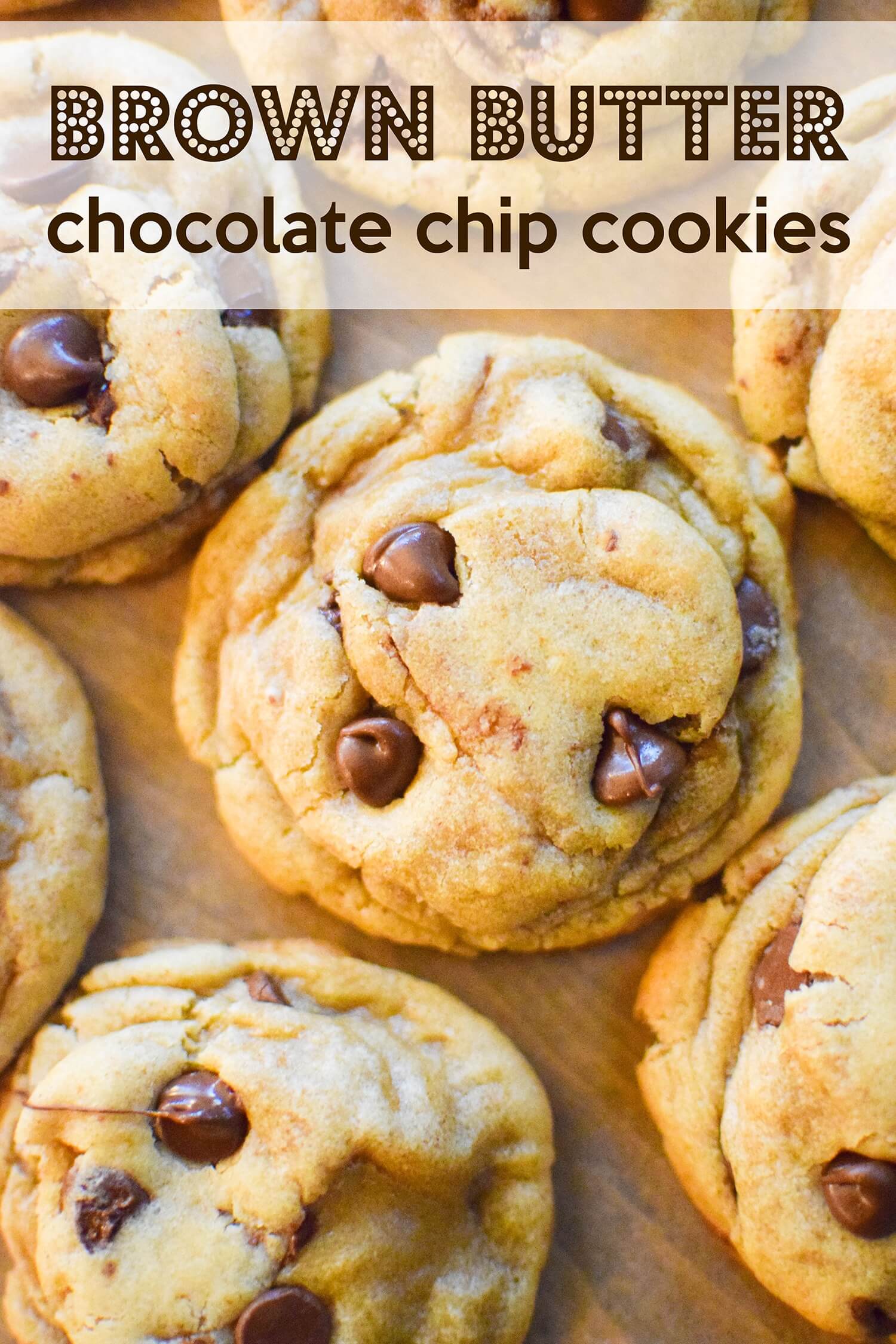 Hey Wednesday! Another day, another cookie recipe.
But you see these cookies here? They are anything but ordinary. The King of all cookies. I present you a thick and chewy cookie filled with a nutty brown butter flavor that will make anyone want seconds, or thirds.
Let's get to this cookie. Here we have recipe #5 of the Christmas Cookie Countdown. Brown Butter Chocolate Chip Cookies are making their debut.

There's such an incredible amount of flavor in just one brown butter chocolate chip cookie. If you've ever browned butter before, you are surely familiar with the nutty flavors that come along with it. The flavor is 958687% better. I'm serious.
While most cookies typically have either creamed or just plain old melted butter, adding browned butter kicks it up a notch. And, browning butter is extremely simple. All you're doing is browning butter on the stovetop.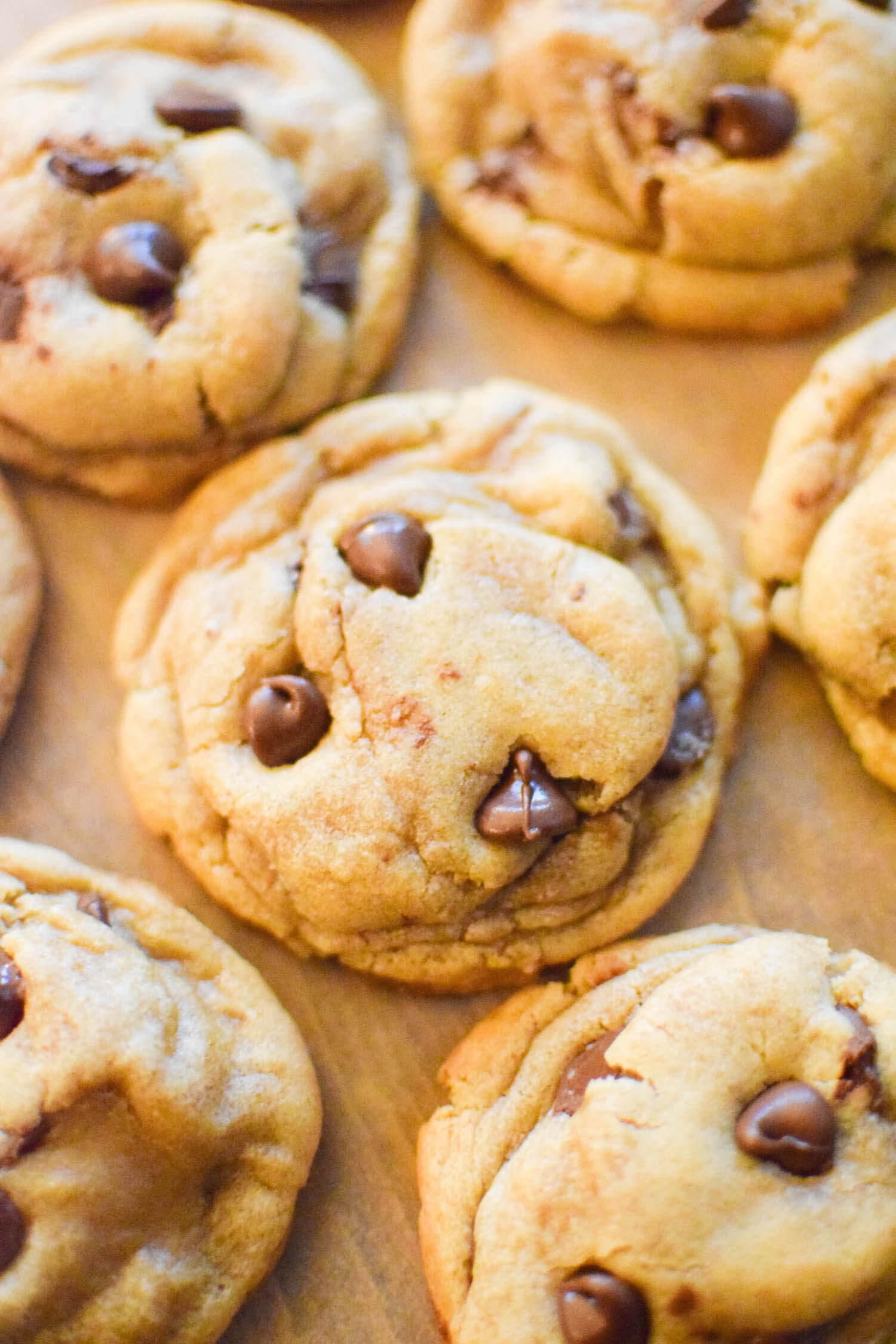 Just like these cookies, swapping melted or creamed butter with browned butter isn't always a direct swap. As you brown the butter, it loses moisture and less moisture in a cookie is not a good thing. But, with trial and error comes success.
Extra brown sugar + extra egg yolk + browned butter = party in your mouth.
Just look how thick these cookies are.↓ ↓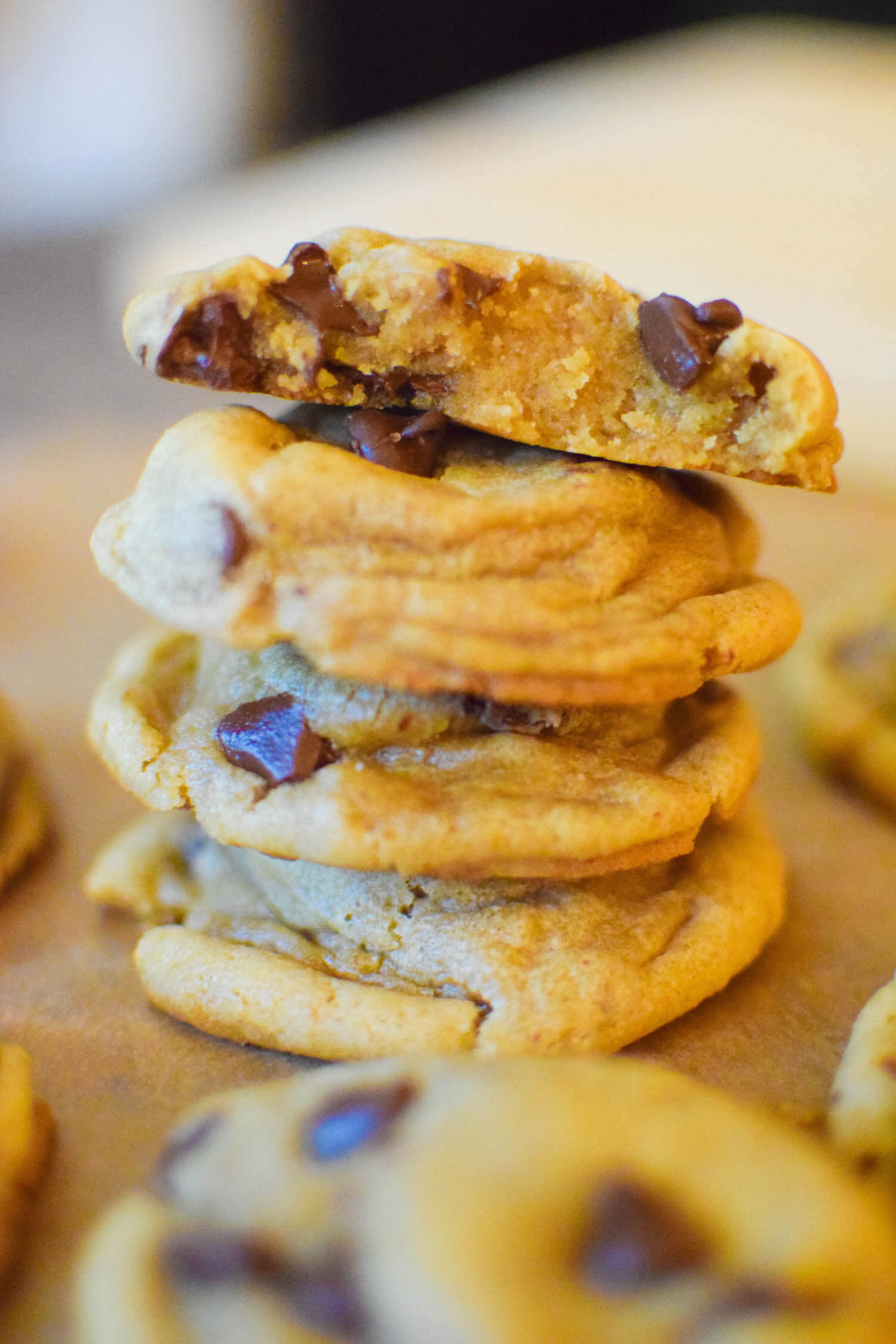 CHILLING QUEEN
Once the cookie dough is mixed up, chill the dough. I know I always talk about this but this is the secret to thicker, chewier cookies. And, since we're using browned butter, it gives time for the dough to absorb flavors.
This dough requires a minimum of 3 hours to chill, but it can be chilled up to 3 days. The longer the cookie dough chills, the more flavor that develops. (And the flavor that develops is unreal.)
IT'S TIME TO GET BAKING! And, to eating.
Follow me on Instagram and tag all recipes you make using #addictedtothekitchenblog so I can see♥
See more Christmas Cookie Countdown recipes here.