Soft, chewy and buttery cookies exploding with brown butter flavor and loaded with pecans!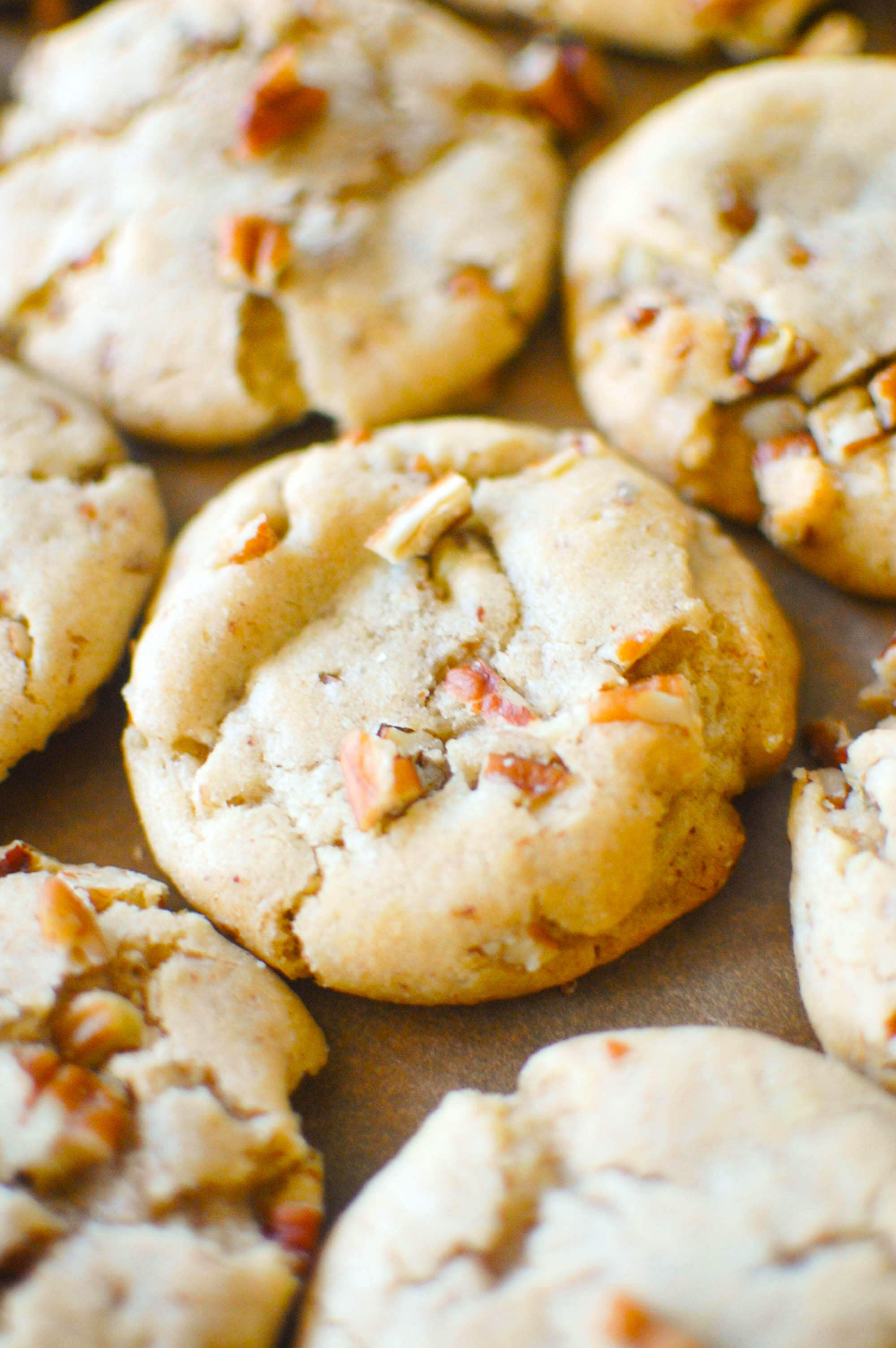 Hope ya'll enjoyed the long Thanksgiving weekend. Back to the grind today. But don't worry, I've got something to brighten up your day.
I have lots of cookie recipes for you. We're talking about 6 new cookie recipes over the next two and a half weeks. Like a crazy person, I've been working on this recipe list for the last month like a MADWOMAN: bake, shoot, repeat. And my taste testers have been hard at work.
(Don't worry, they don't mind it.)
Here we go, let's start off with recipe #1 in the first annual Christmas Cookie Countdown. These are winners. As I wipe crumbs off my keyboard..

I baked these on Wednesday and by Thursday night, over half the batch was gone. Friday morning the rest disappeared. (I may or may not have contributed to the disappearance.)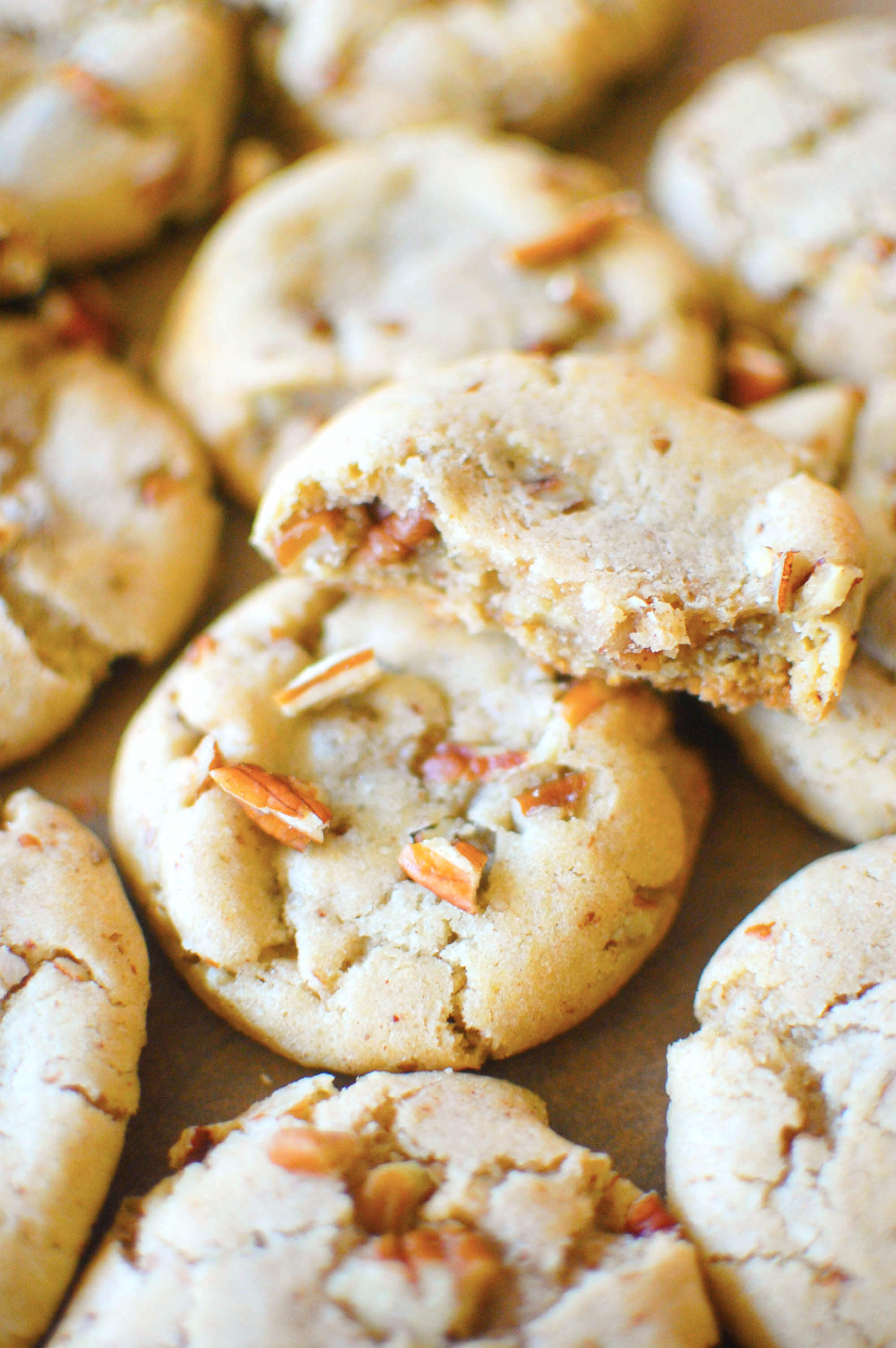 If it's not the chewy edges, or the soft centers, or even the pecans flowing throughout — it's the brown butter that makes these cookies so unbelievably incredible. If you have never added brown butter to cookies before, you are missing out. Oooohh, really missing out. The flavor is 8949294% better.
Cookies typically have either creamed or melted butter. Brown butter kicks cookies up a notch. If you have ever browned butter before, you know about the extreme nutty flavors that come along with it. Some may hear the words "brown butter" and think it implies difficulty but that's not the case. All you're doing is browning butter on the stovetop.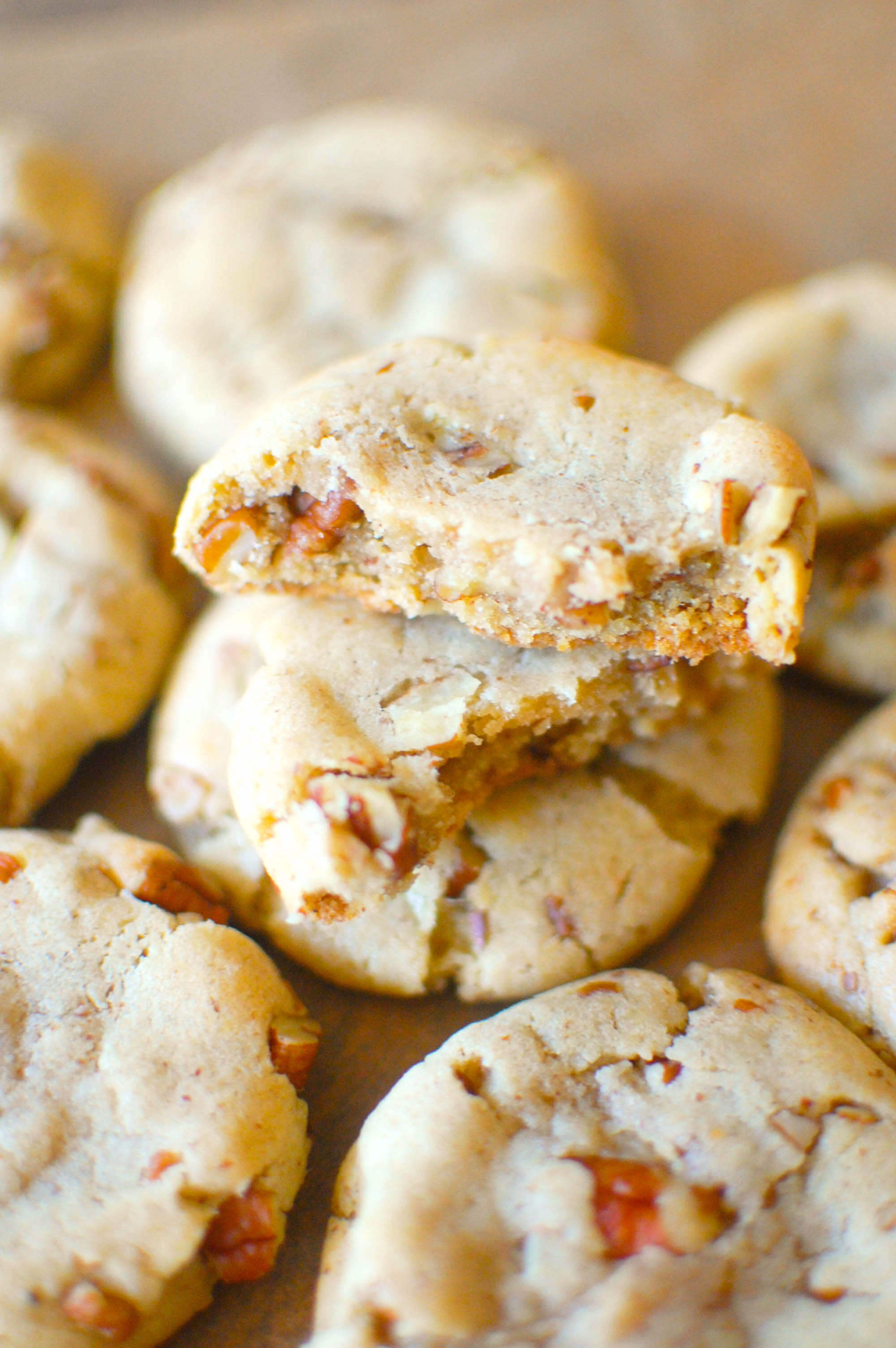 Nice To Know
These cookies had some trial and error behind them. Swapping melted butter with browned butter threw me for a loop. As you brown the butter, it loses moisture which is moisture that you want in the cookie. It's a balancing act. Adding slightly more butter and an extra egg provides the perfect combination to keep this cookies extra chewy and soft. I also used a much higher ratio of brown sugar than I normally do. Brown sugar = molasses flavor and moist texture.
Chilling this dough is required. I'm not asking for 3 days. (Although if you want to, go for it. The flavor that comes with it is simply amazing.) During this time, the cookie dough will thicken and develop flavor. This provides a cookie so thick, so chewy, and so flavorful.
Brown sugar + pecans + brown butter = perfection.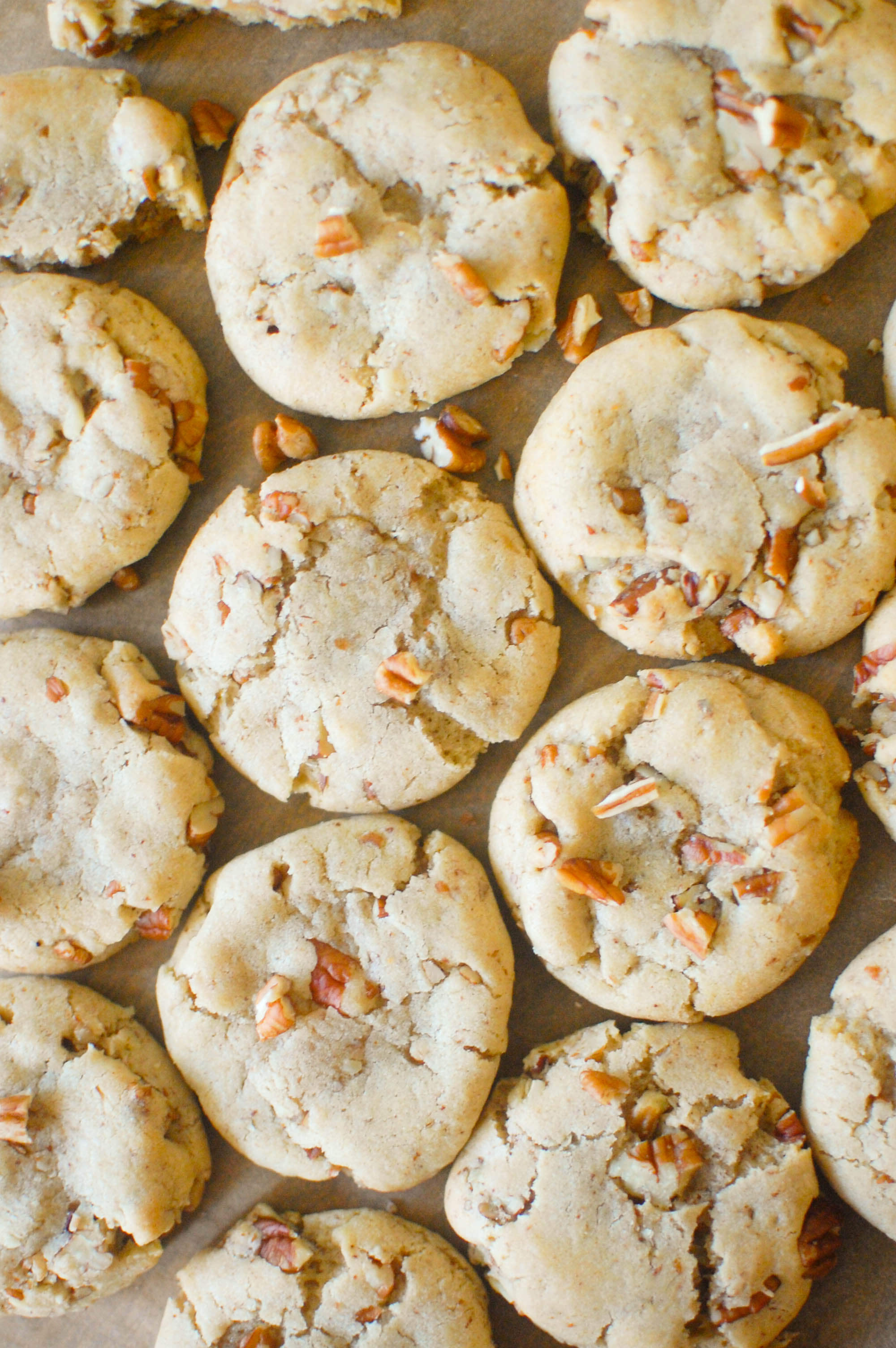 These cookies are perfect to add to your holiday dessert spread because they are more complex in flavor than your typical chocolate chip cookie. (Don't tell them that I said that.) I guarantee that they will disappear just as quickly as they did in this house.
Follow me on Instagram and tag all recipes you make using #addictedtothekitchenblog so I can see♥
See more cookies in the Christmas Cookie Countdown!

I have confidence in the kitchen tools that I use on a daily basis. Some of the links in this post are affiliate links to those tools.