This recipe for salmon cakes combine the flavors of lemon, parsley, and garlic but the most flavor is from the salmon. For best texture, the recipe has little filler and is baked in a very hot oven.
This recipe is brought to you in partnership with Gorton's Seafood.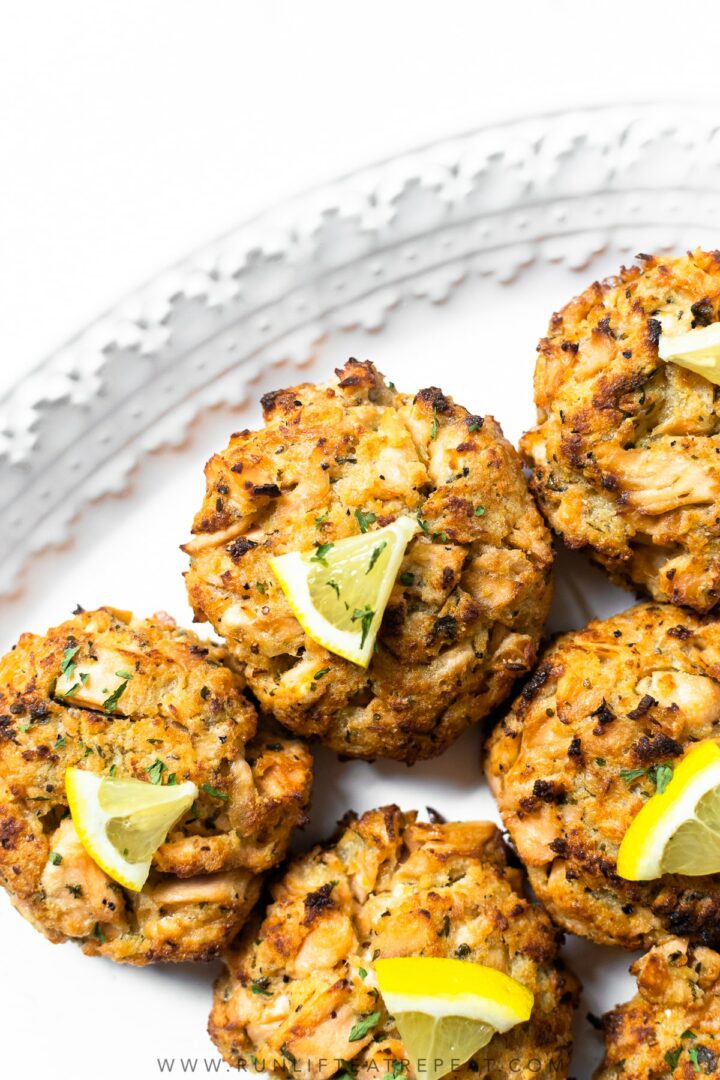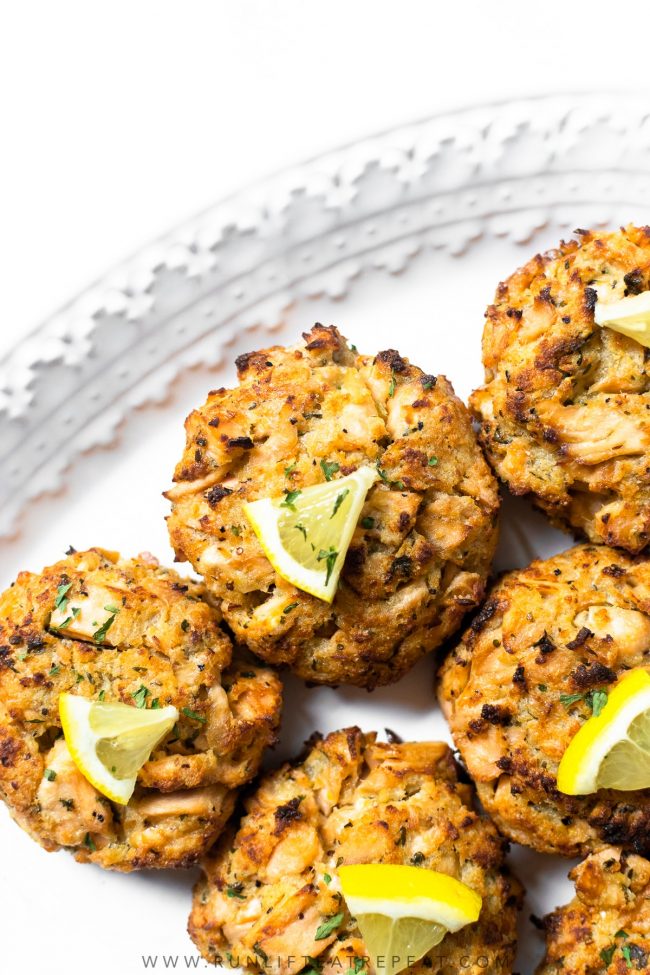 I've been debating sharing this recipe on here because I wasn't sure if anyone would actually want this recipe. But when Gorton's Seafood reached out and asked me to share a creative recipe I knew I needed to!
When I was younger I was never a fish person. I could eat endless meat, chicken, crab, and lobster but fish was the last thing I'd ask for. As I got older my tastebuds changed and now I could eat fish almost everyday (unfortunately I'm married to man that doesn't like seafood— more for me!) This salmon cake recipe has become a favorite of mine and friends too!
How to Make Salmon Cakes
These salmon cakes make the best dinner but also make the perfect appetizer too! These also hold up great as leftovers too— I had them the other day! This recipe is quick for any occasion and will impress your guests.
Whisk the ingredients together (except the salmon & Panko): We want to the ingredients to get combined well so they evenly distribute when the salmon and Panko are added.
Fold in the salmon & Panko: Gently fold these in and stir carefully. You don't want the salmon to break apart too much— you want those larger chunks.
Grease baking pan: This is key so the salmon cakes don't stick. I typically use before for this.
Portion into cakes: This recipe makes 6 larger cakes— 1/2 cup each. See notes in the recipe for hold to mold them.
Bake: Bake the cakes for 13-15 minutes until the edges and tops are slightly browned. Make sure you brush the tops with melted butter!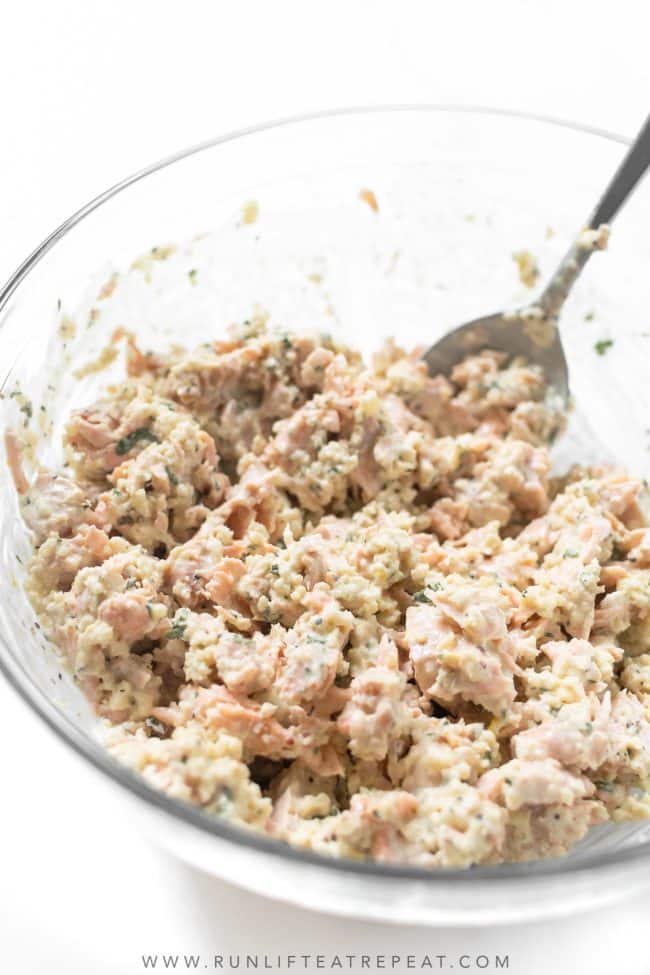 Ingredients in Salmon Cakes
Egg: Egg is the main binding ingredient in these salmon cakes. It's a must!
Mayonnaise: Mayonnaise is another binding ingredients and adds a touch of flavor. If you're not a mayo person, don't worry, you can't taste it— I promise.
Worcestershire Sauce: This adds TONS of flavor.
Dijon Mustard: This adds even more flavor.
Lemon Juice: Adds a fresh, bright flavor, and pairs perfect with salmon.
Parsley, Salt & Pepper: Each are must-have to bring out the flavor.
Salmon: The star of the recipe.
Panko: Panko is the filler in this recipe, but not much. It's just enough to hold it together without being too much.
Butter: Because everything is better with butter.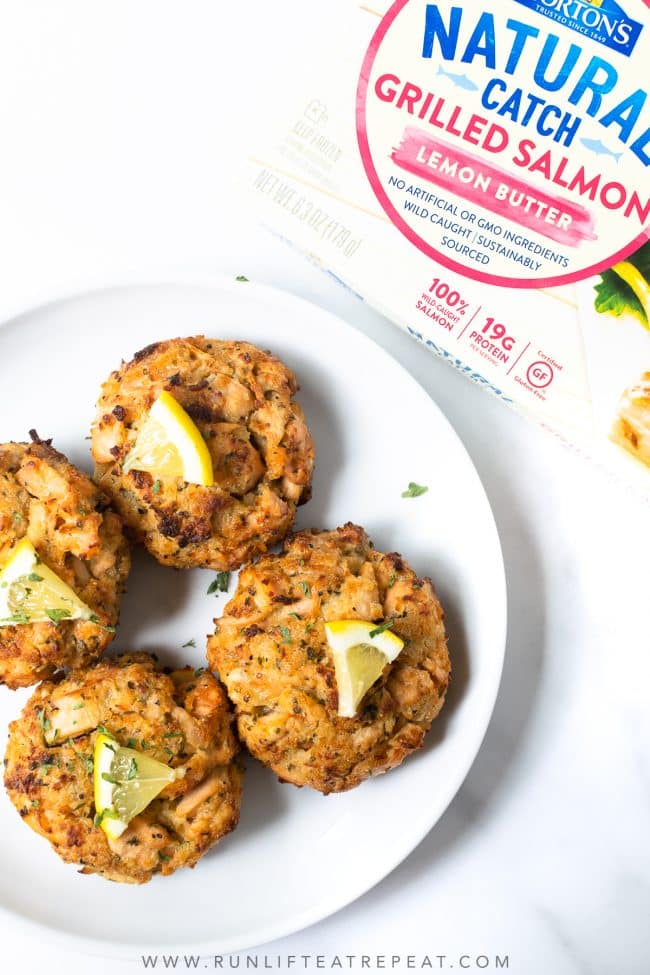 What to Serve with Salmon Cakes
Salmon cakes pair well with just about anything, but here's a few of my favorite things to pair it with:
salad
steamed or roasted vegetables
potato salad
baked potatoes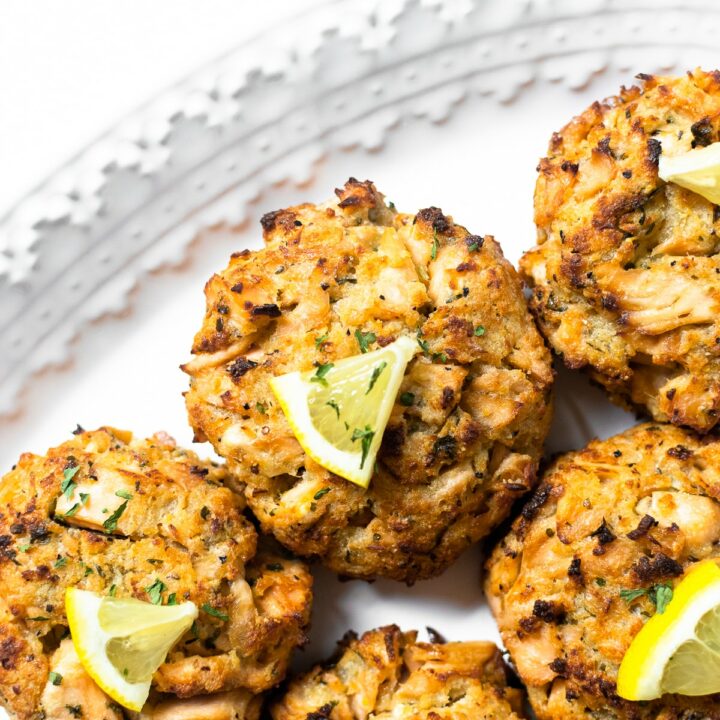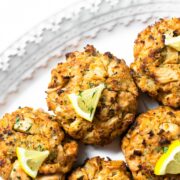 How To Make Salmon Cakes
---
Description
This recipe for salmon cakes combine the flavors of lemon, parsley, and garlic but the most flavor is from the salmon. For best texture, the recipe has little filler and is baked in a very hot oven.
---
Ingredients
1

large

egg

1/3

cup

mayonnaise

1

teaspoon

worcestershire sauce

2

teaspoons

dijon mustard

2

teaspoons

fresh lemon juice

2

teaspoons

dried parsley

1

teaspoon

salt

1

teaspoon

freshly ground black pepper

1

cup

Panko breadcrumbs

1

Tablespoon

unsalted butter, melted
---
Instructions
Preheat oven to 450°F. Generously grease a baking sheet with butter or nonstick spray.

Whisk the egg, mayonnaise, parsley, worcestershire sauce, dijon mustard, lemon juice, parsley, salt, and pepper together in a large bowl. Place the salmon meat on top, and then the Panko. Using a spoon, gently and carefully fold together— you don't want to break up the meat.

Using a 1/2 cup measuring cup, divide the mixture into 6 mounds on the baking sheet— don't flatten them. Use the spoon to slightly compact each so they aren't falling apart. Brush the tops with melted butter.

Bake for 13-15 minutes or until lightly browned around the edges and on top. Drizzle each with fresh lemon juice and serve warm.

Cover leftover crab cakes tightly and refrigerate for up to 5 days.
---
Notes
Make Ahead Instructions: The mixture can be made up to 1 day in advance. Cover tightly and store in the refrigerator. Baked salmon cakes can frozen for up to 3 months.
Tagged in:
salmon, salmon cakes