These party piñata cupcakes are fluffy, moist and filled with a sweet surprise. These are perfect for New Years Eve or even gender reveals or parties!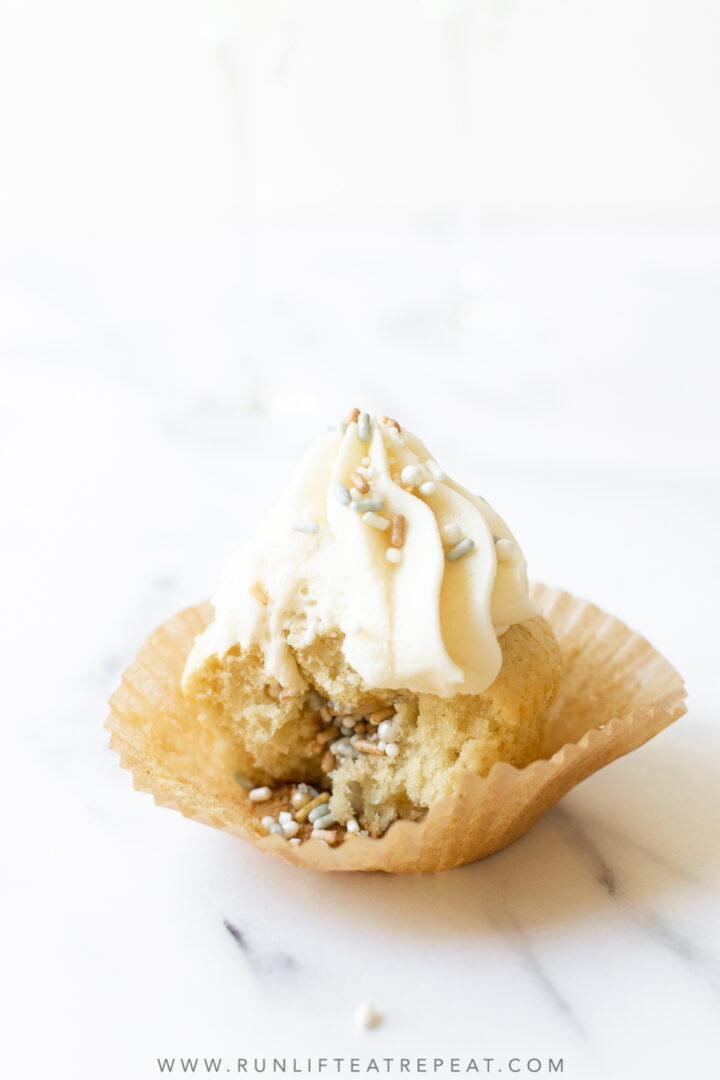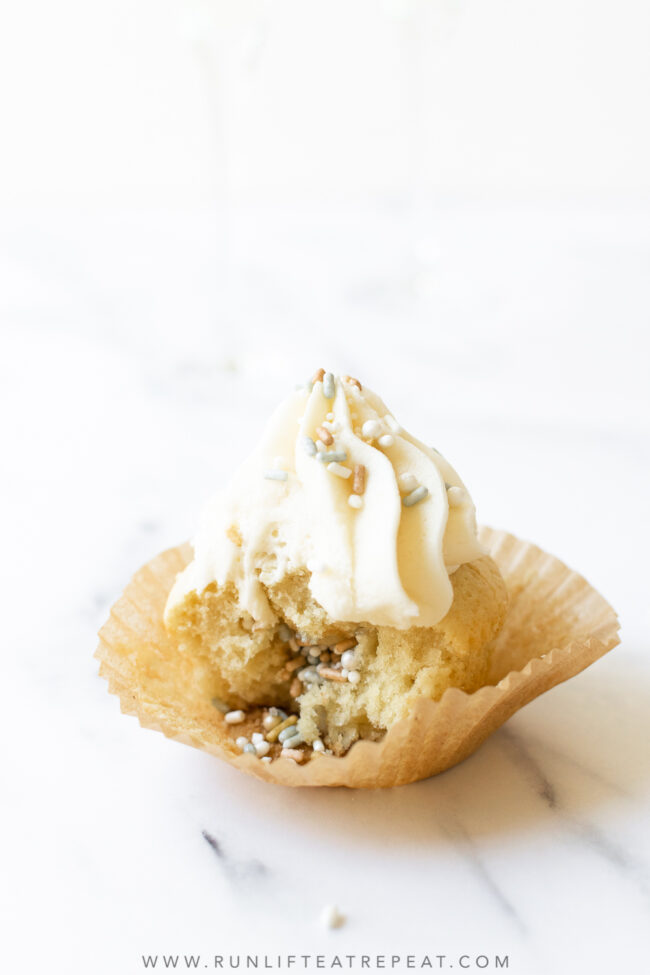 If you're looking for the most epic cupcake in the entire world, look no further. There's nothing sweeter than a batch of cupcakes FILLED with sprinkles to ring in the new year. So party people, let's do this! 😊
Why You'll Love These Party Piñata Cupcakes
The buttery vanilla flavor
Not overly sweet
Piled high with homemade buttercream
Both fluffy & moist
Very simple & straight forward recipe
Sprinkles hidden in the center!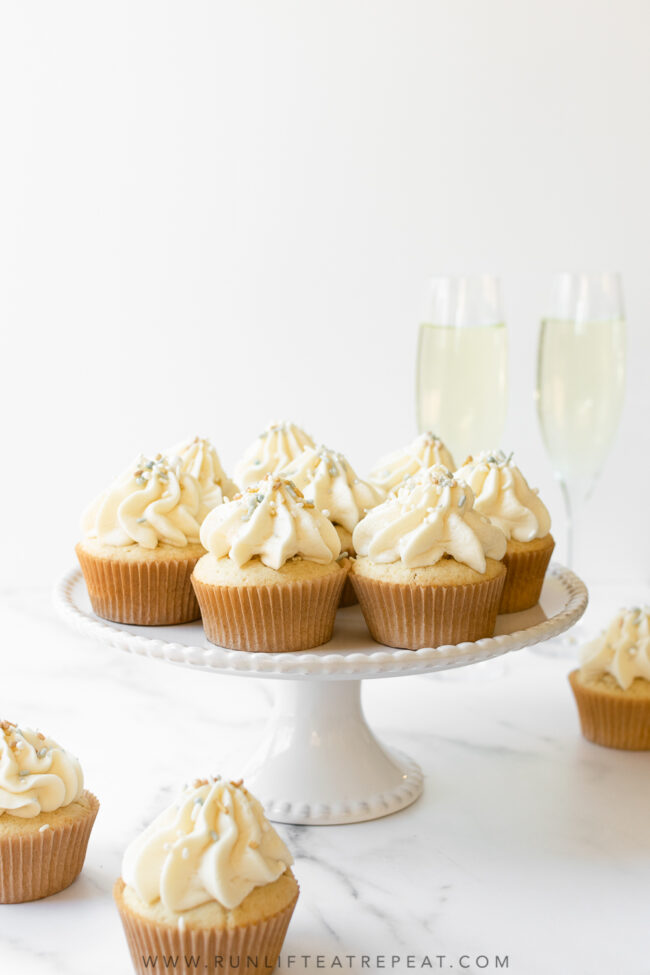 Tell Me About These Party Piñata Cupcakes
Flavor: For this cupcake recipe we're using a basic vanilla cupcake. Sounds boring, but it's not! It's buttery and has lots of vanilla flavor without being too sweet. I toned down the sweetness because of the extra sprinkles.
Texture: The texture is just as important as the flavor. These cupcakes are everything a cupcake should be— fluffy and moist.
Ease: Preparing the cupcake batter is pretty uneventful. The process is simple. Besides a mixer, there's no special equipment needed.
Time: Between all the steps (preparing the cupcake batter, baking, making the buttercream, adding the sprinkles, and frosting) it takes about 1.5 hours— some steps can be done at the same time to decrease the total time.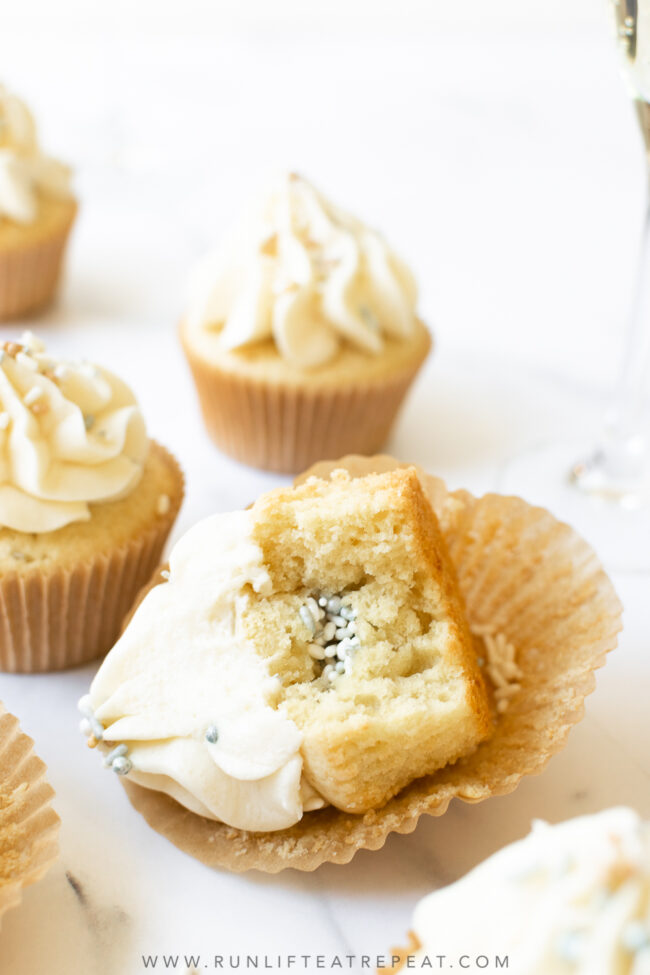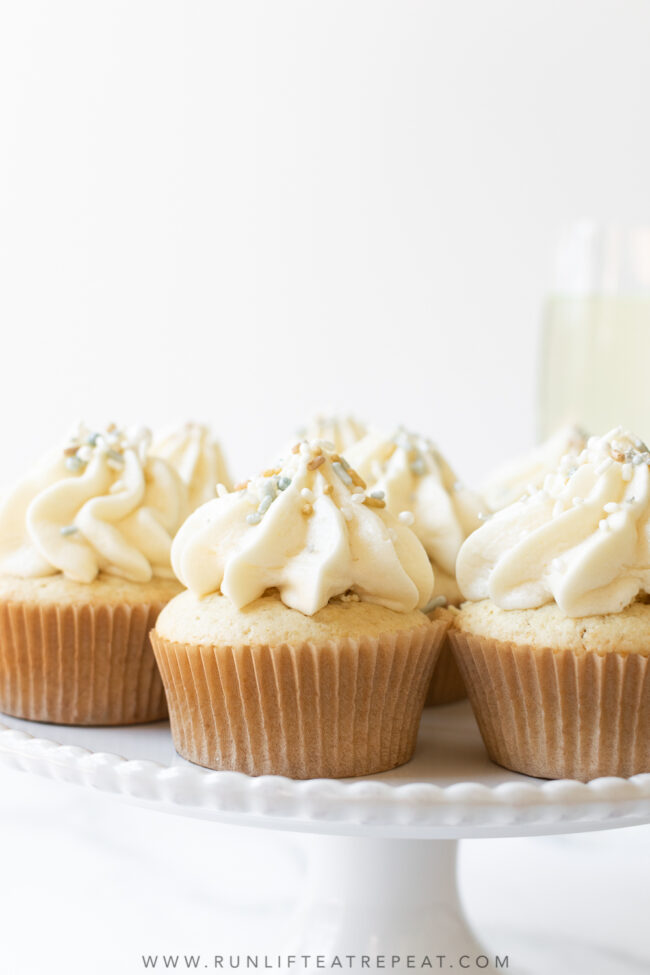 Overview: How to Make Party Piñata Cupcakes
While there's detailed instructions below, I want to give you a quick overview on how to make these cupcakes. Don't be intimidated, they are easy!
Make the Batter: To make the cupcake batter you will need a hand mixer or stand mixer because we are creaming the butter in this recipe. You will start by creaming the room temperature butter and sugar together and then adding the remaining ingredients.
Bake the Cupcakes: You will fill each cupcake liner 2/3 of the way full. We're baking the cupcakes at 350°F for 20-21 minutes. Though keep an eye on them around the 18 minute mark since every oven is different! Once done, set them aside to cool completely.
Make the Frosting: While the cupcakes are cooling, start the buttercream. Using a hand mixer or stand mixer, cream the butter until soft and fluffy. This is key. You must do this before adding the remainder of ingredients.
Fill the Cupcakes: Carve a 1-inch deep section of the cupcake out. Then fill with sprinkles. The depth doesn't have to be perfect, but you don't want to go all the way through.
Frost the Cupcakes: You can frost the cupcakes however you'd like by piping it on, using a spoon or knife. As long as the center is covered, it works!
What Can I Use For The Filling?
Take a guess— anything! That's why I love these cupcakes so much. You can mix together sprinkles, candy, mini chocolate chips, mini M&Ms etc. You put in there what YOU want! For these cupcakes I made a custom blend with Fresh April Sprinkles specifically for this recipe!
Don't forget to use #bakinglifesweeterseries if you make these!