One skillet is all you need to pull together this flavorful teriyaki chicken!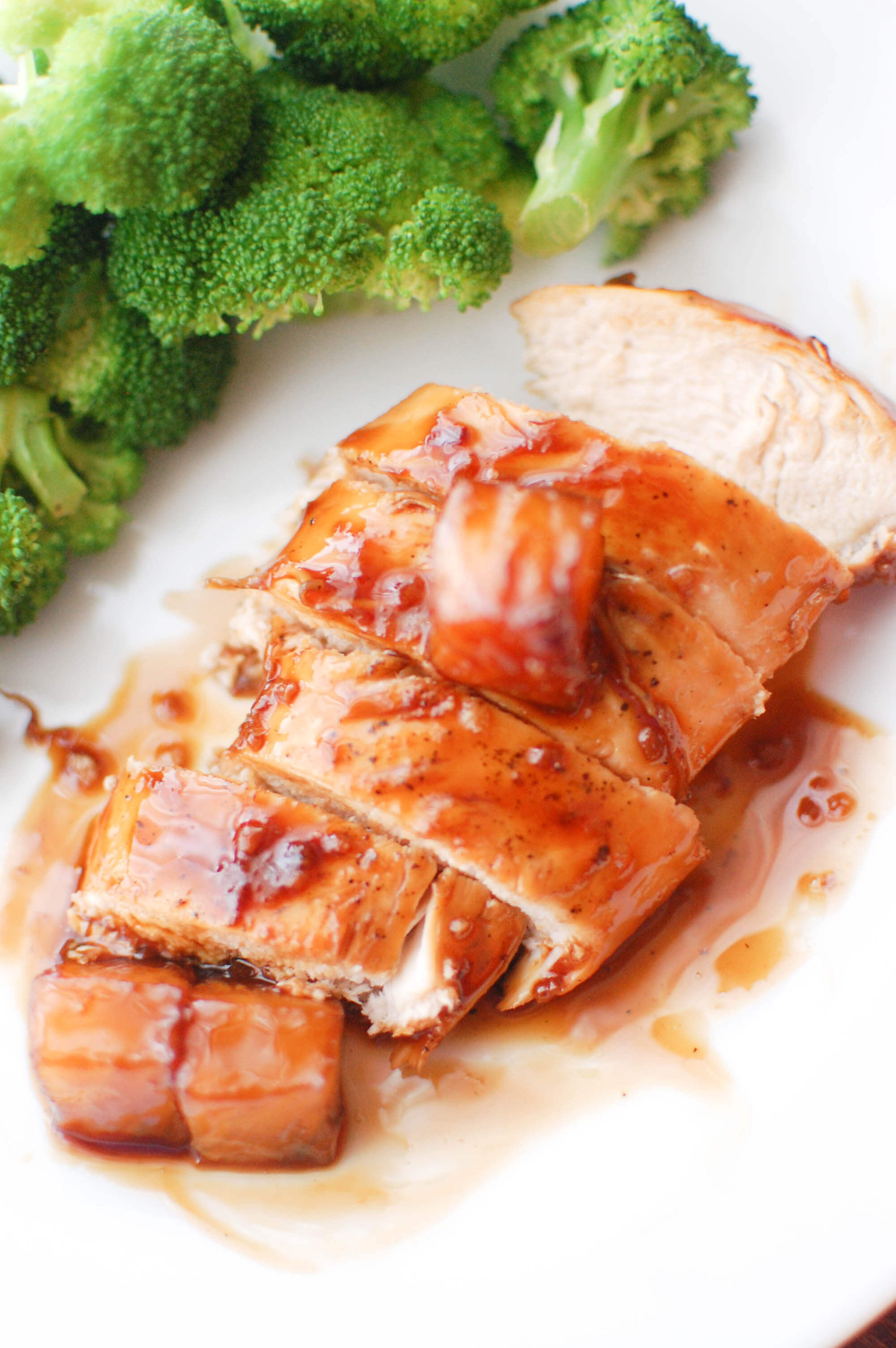 Hey there! First, how is your week going so far? Mine is all sorts of crazy. But, never too crazy to give you a lip smackin' dinner recipe to add to your weekly rotation.
This past weekend was the first weekend in a while where had absolutely nothing planned (perfection!) That of course meant sleeping in, shopping, and recipe creation. After Chris did the lawn and I cleaned out the refrigerator and pantry (<–old lady status) we were hungry. Pull together a quick meal was needed. Thank goodness for pantry staple meals!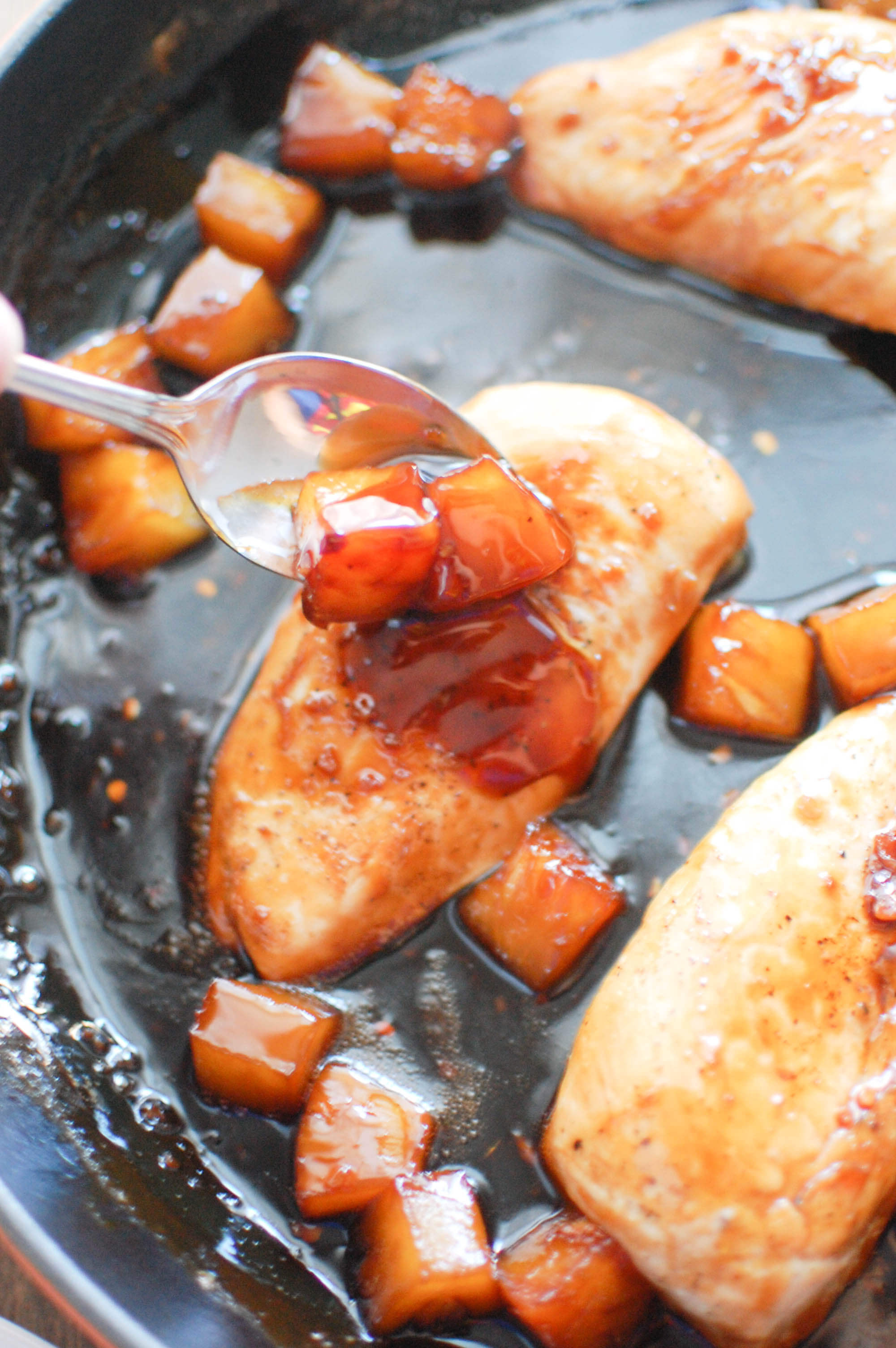 For today's recipe, all you need is one skillet. Hallelujah!
Let's discuss the quick process here. It's three steps really:  (1) brown the chicken/take out the chicken, (2) make the teriyaki sauce with pineapple, and (3) add the chicken back in. This all together gives you an incredibly flavorful dish.
Teriyaki sauce for the win today.