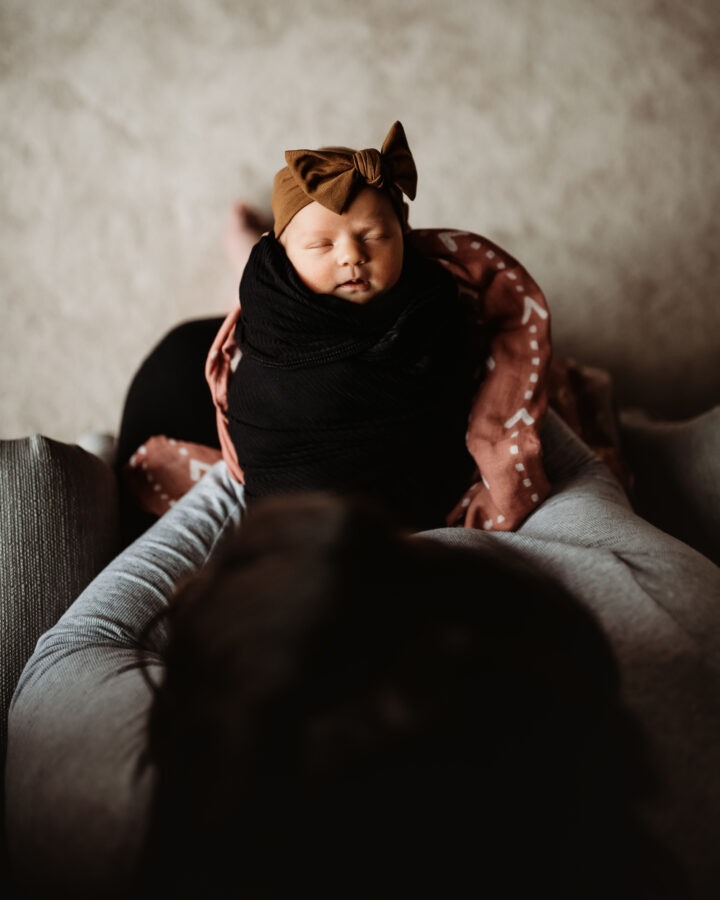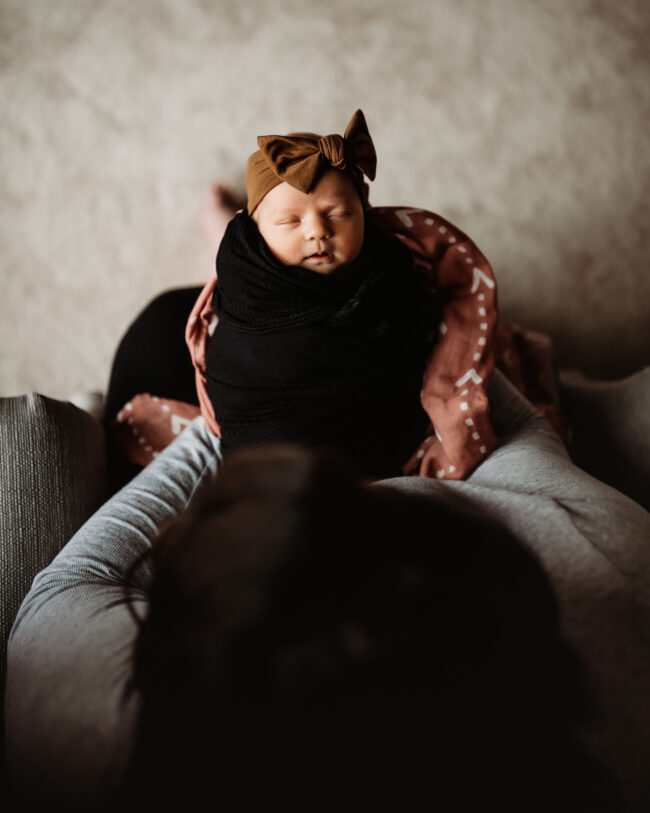 I'm here to tell you that postpartum depression (PPD) doesn't discriminate. It doesn't care whether it's your first, second or third child. It doesn't care if you have a history of depression or not. It doesn't care.
1 in 7 women will experience postpartum depression in the United States— that's nearly 600,000 women per year but for some reason we don't talk about it.
There are so many women who are in this position and have no idea what they are experiencing and why.
It's hard to describe how you feel when you have postpartum depression but I'll do my best. Keep in mind that these how I felt and not every woman is the same.
This Is How I Felt
I wasn't able to feel any type of joy longer than a few minutes.
The feeling as if there was a dark cloud over me
The constant feeling that anything I did wasn't good enough
I constantly felt that Elle would be better off without me*
I felt like I always heard Elle cry, even when she wasn't
*That feeling is when I realized that something wasn't right and immediately got help from my doctor.
Postpartum Depression Is Rarely Talked About
Since I had Elle, I've talked to numerous other mothers about postpartum depression— friends and others I met on Instagram. It helped me feel less alone. It helped me realize that all of us thought our symptoms were "normal" when they actually weren't. Our family and friends kept telling them that the feelings were from sleep deprivation and adjusting to motherhood.
Those women that thought these feelings were "normal" were beyond their breaking point without asking for help because someone told them that this was "normal to feel this way."
Since we rarely hear about postpartum depression, professionals rarely talk about it until it's already happened. I'm here to tell you that we need to be talking about postpartum depression. We need to normalize postpartum depression.
What Causes Postpartum Depression?
When you're pregnant, the levels of estrogen and progesterone are the highest that they will ever be. Within the first 24 hours after childbirth, those hormone levels quickly drop that to pre-pregnancy levels. The thyroid hormones can also drop after giving birth. Between one or combination of both, it can lead to depression and extreme mood swings.
Other Common Things That Can Contribute To Postpartum Depression:
These are things that mothers have said how they feel immediately post-birth and can contribute to postpartum depression..
The doubts of their ability to take care of a newborn
Overwhelmed
Exhaustion from lack of or broken sleep
Trying to be that "social media perfect mom"
Grief about the loss of who they were pre-baby
Grief about the loss of their identity
Postpartum depression can be a dark place, but if you're struggling, know that you're not alone. Trust the process of getting through it and seek help— you are the perfect mother for your baby.