The perfect recipe for a huge stack of pumpkin pancakes, spiced with the classic fall flavors with chocolate chips in every bite.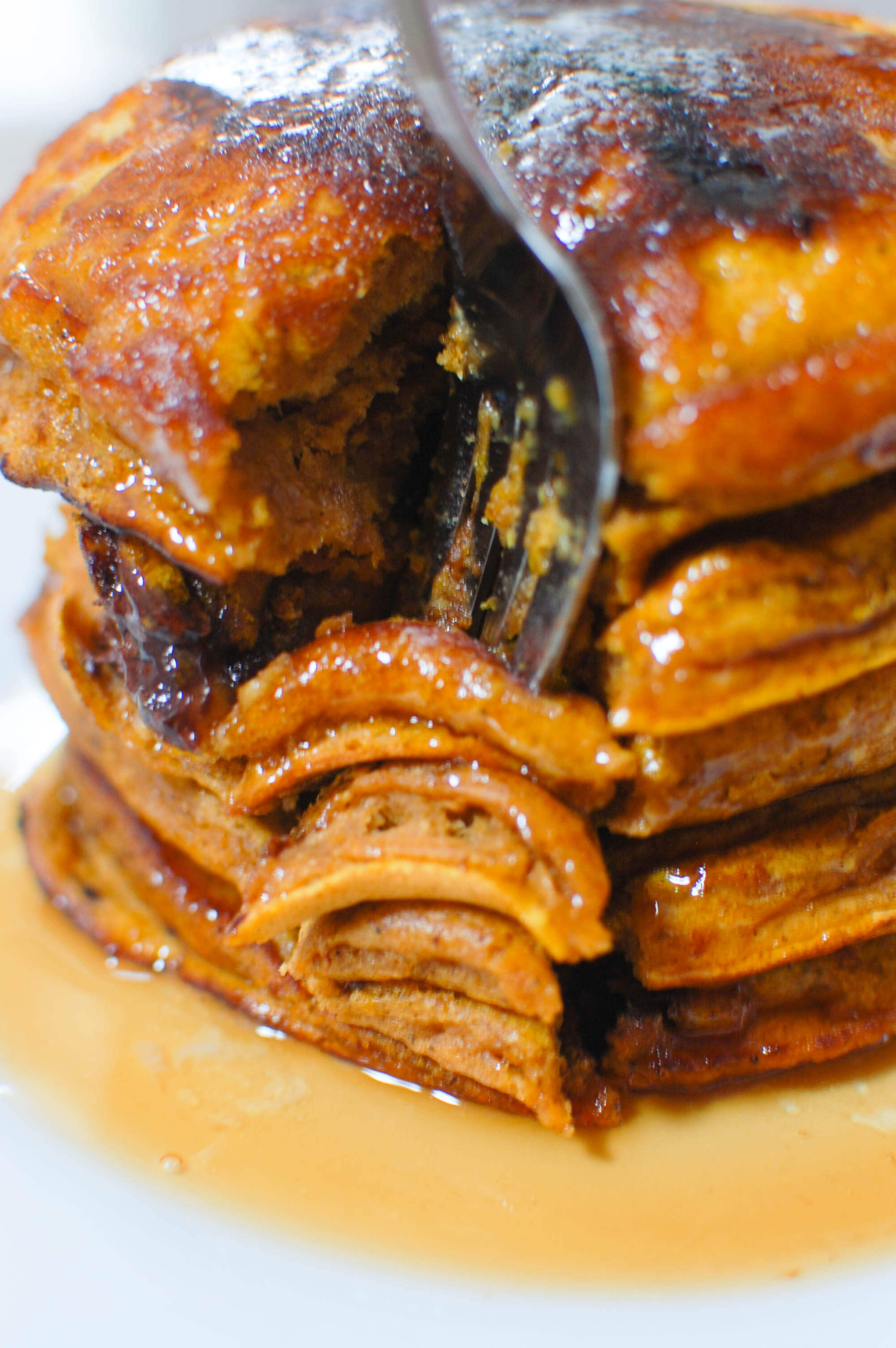 As soon as September rolls around it's 100% appropriate to pull out all things fall. As much as I love summer days, October is my new favorite month♥ In less than three weeks, this man will become my husband. My excitement is through the roof.
Since fall is basically here, everything pumpkin is a required. Have you tried this yet? If not, it's a must. Pancakes, especially pumpkin pancakes are the perfect comfort food for a chilly morning. Another reason to look forward to the weekend.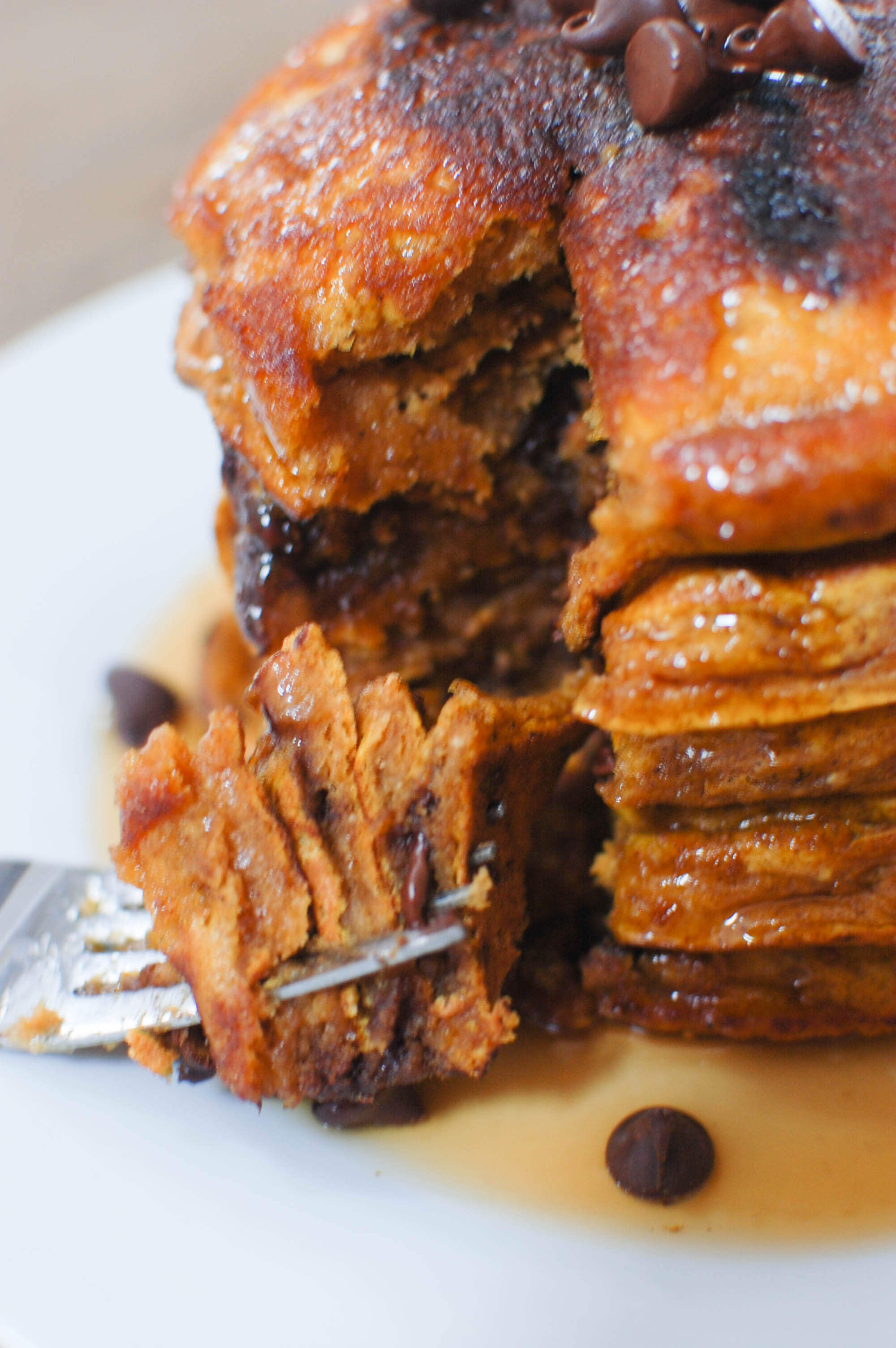 Over the weekend we were in the Poconos for our combined bachelor/bachelorette party. The weather was beautiful, about 75 each day and chilly nights. It got me craving everything pumpkin: coffee, cookies, bread, pie… and pancakes. I knew that when I got home I had to pull together a batch of pancakes, no questions asked. After all, I have about 15 cans of pumpkin sitting in the pantry.
I was so happy when I perfected the batch that was so tender, moist and fluffy loaded with pumpkin flavor.
And, we can't forget about the chocolate chips in every bite. I've made two batches since Monday. Don't judge.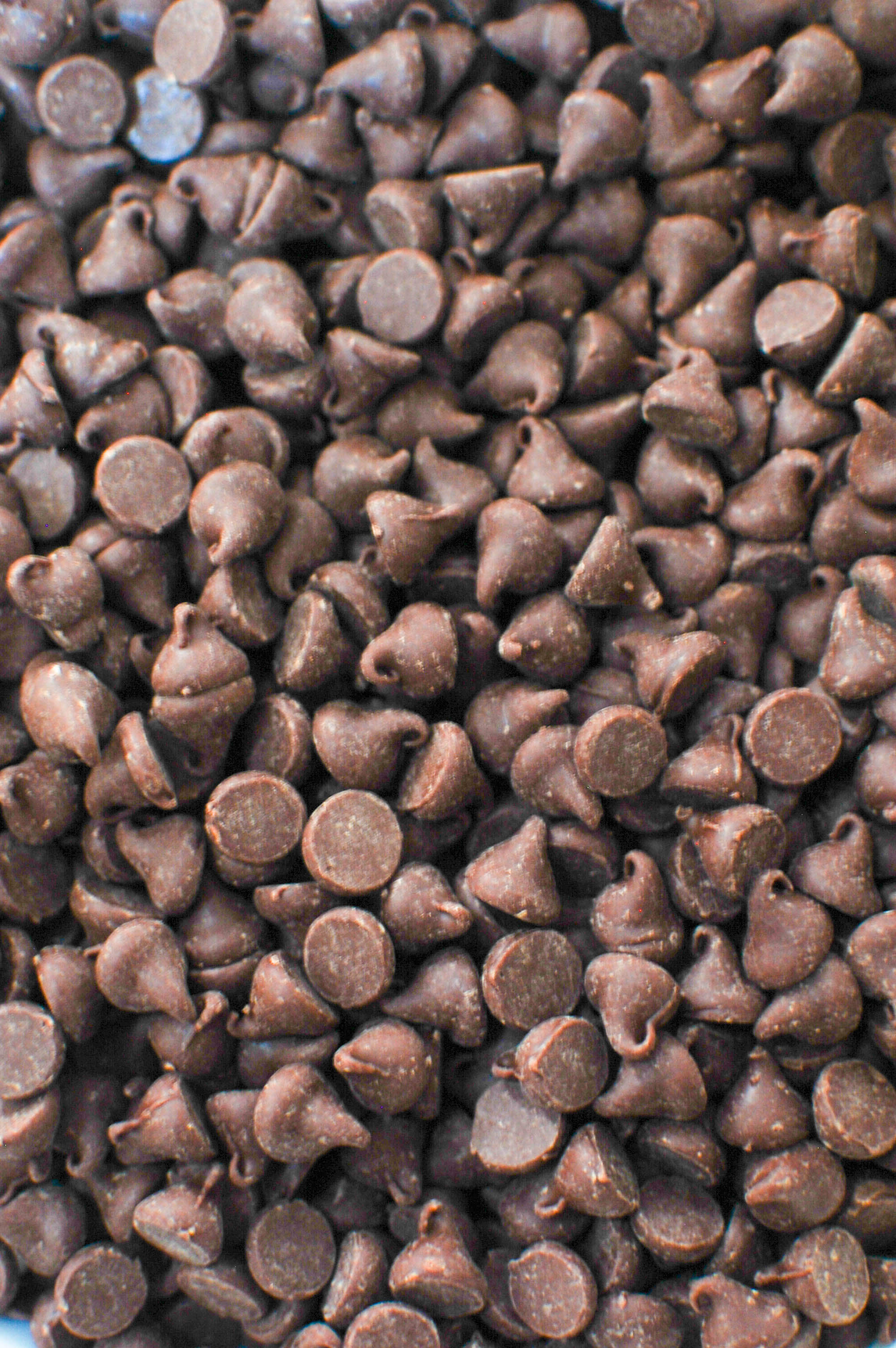 Now it's time make your taste buds happy. If you're making for a crowd, I suggest doubling this recipe. These go fast.