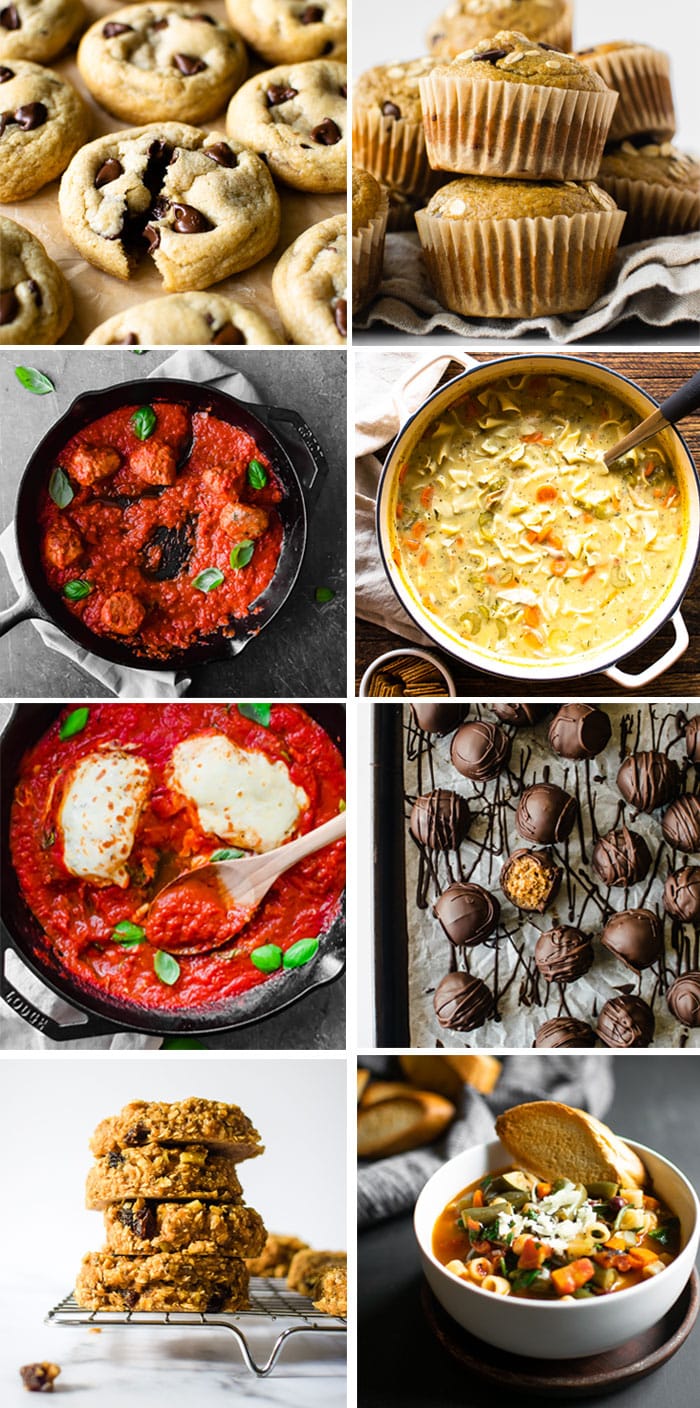 As I sat down on the couch last night and inhaled a peanut butter cup, I realized that I haven't even started on the post that I wanted to share with you today. I quickly grabbed my laptop, ran a quick report from my analytics page, and saw that we have the same favorites. Each one of these recipes are in my regular kitchen rotation and I'm glad that they are in yours too!
We just get each other.
I know most of you are prepping for your New Years Eve plans — unless you're like me which is 100% cool too, so I'll make this quick.
Here are the Most Popular Recipes of 2018
in 3...
2...
1...
#10 Chicken Marinades That You Can Freeze
These chicken marinades are on rotation over here. Each are incredibly flavorful and can be made ahead of time. GET THE RECIPE.
#9 Skillet Chicken Parmesan
This chicken parmesan is not only made in just one pan, but it's on the healthier side too! Pair it with a salad and you've got a classic in no time at all. GET THE RECIPE.
#8 Blender Banana Oat Muffins
These banana oat muffins helped soothe my soul early one more after our family received some rough news. Thankfully we've had positive news since then! GET THE RECIPE.
#7 Minestrone Soup
This minestrone soup is much heartier and less brothy than the traditional which is why you seem to love it! It's a pot of gold. GET THE RECIPE.
#6 Skillet Turkey Meatballs
These skillet turkey meatballs are easy, healthy, and quick. And for those ramping up for Whole30, these are compliant! Dinner in about 35 minutes, in just one pan, and the sauce is to die for. GET THE RECIPE.
#5 One Bowl Oatmeal Banana Breakfast Cookies
These oatmeal banana breakfast cookies are made with just 8 wholesome ingredients and in just 1 bowl! I can get down with cookies for breakfast (and apparently so can you!) GET THE RECIPE.
#4 Paleo Chocolate Chip Cookie Dough Truffles
These paleo chocolate chip cookie dough truffles are made in just 1 bowl! And there's no mixer or fancy kitchenware required, so not only do they taste just. like. cookie dough– they're insanely easy to make. GET THE RECIPE.
#3 Lightened-Up Creamy Chicken Noodle Soup
I made this creamy chicken noodle soup for my husband who is a bit picker when it comes to soup. I'm glad you love it just as much as him— hopefully with a crispy grilled cheese sandwich on the side. GET THE RECIPE.
#2 Gluten-Free & Dairy-Free Fluffy Pancakes
Waffles will never be these fluffy pancakes. Raise your hand if you're team pancake! (meeee!) GET THE RECIPE.
#1 Soft & Chewy Coconut Oil Chocolate Chip Cookies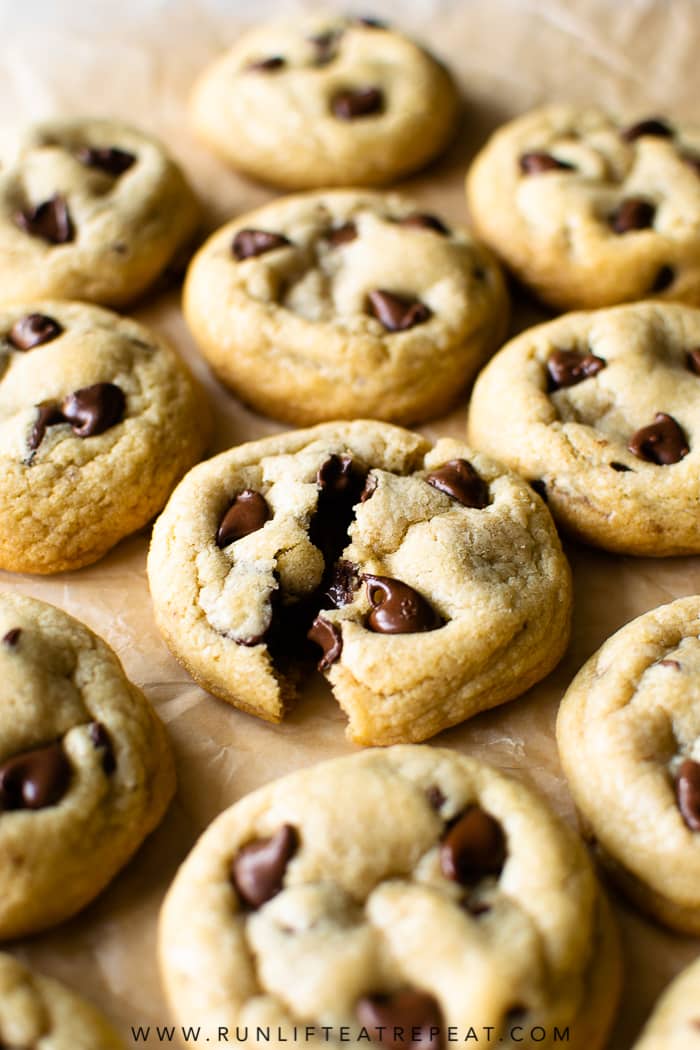 The most popular recipe on my site! Although I'm not too surprised. These soft & chewy chocolate chip cookies are a classic and are ALWAYS a crowd favorite. GET THE RECIPE.
And my #1 favorite? It's so hard to choose but I'd have to go with the #6. Skillet Turkey Meatballs are a true comfort food for me and I could eat them every single day.