This is my favorite recipe for crockpot turkey meatballs— spiced just right, perfectly tender, packed with flavor, and incredibly simple to make!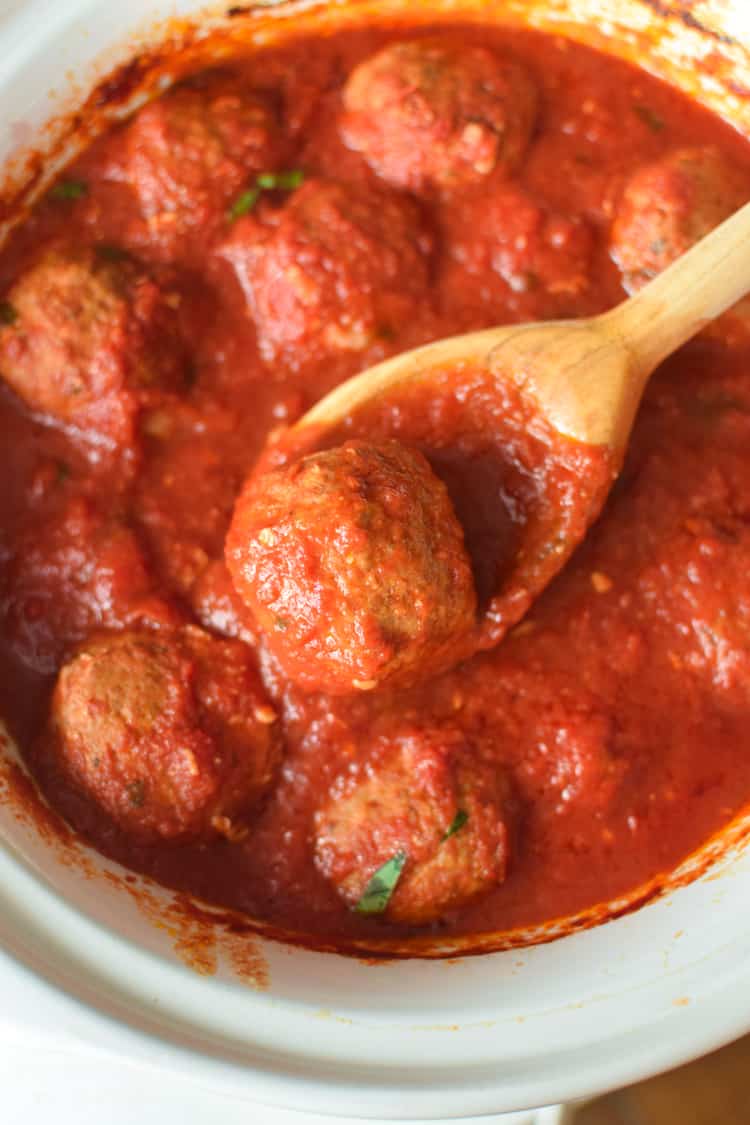 Over the past few weeks I've gotten a ton of requests for dinner recipes. Stuff I eat on the regular. Because as much as I'd love to eat chocolate chip cookies for the rest of my life, it's just not in the books.
I made this recipe a few weeks ago with no intentions of sharing it. It ended up being a hit and happens to be Whole30 — I don't follow Whole30 but I do limit my gluten and dairy intake as much as possible.
This is a no-frills, nothing complicated, darn good meatball recipe. It's one …