Breakfast, Dessert, Healthy Dinners, Healthy Options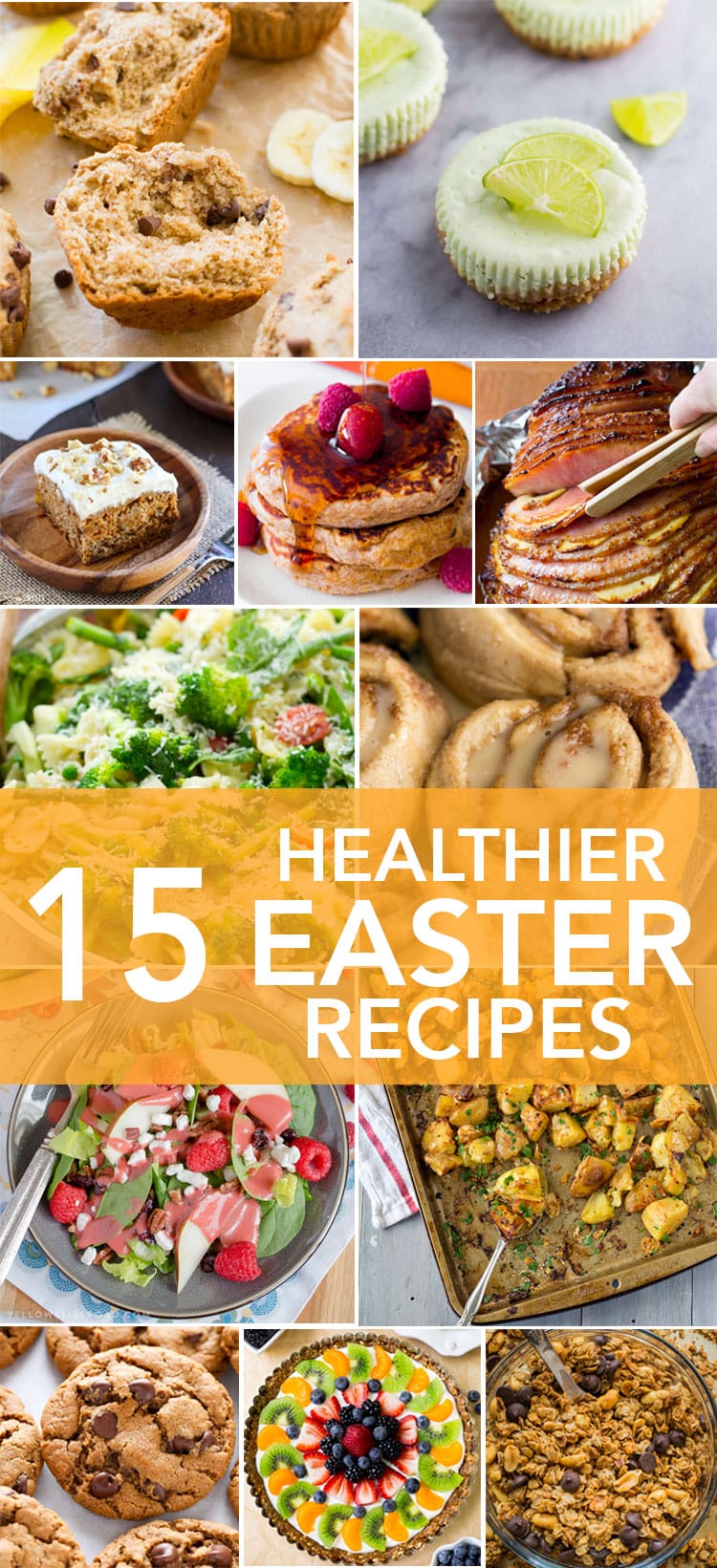 Happy Sunday! Easter is exactly 1 week from today, and a quick round-up of healthier recipes seemed appropriate.
Since it's just the two of us down here for Easter, we typically have a few friends over that don't have family nearby. Being in the south, it's typically beautiful outside every year so making recipes that I can throw on the grill is a must. The menu is always about 85% the same, but I always like to add a bit of variety so it doesn't get boring. If you're anything like me, you've been stalking Pinterest for healthier recipes that are quick and easy.
While I love a good ham, that's not my jam on Easter (but gimme some on Christmas!) I make lamb chops marinated with olive oil, garlic, fresh lemon juice, rosemary , …