These 150 calorie peanut butter banana muffins taste like the real deal. Sweetened with just honey and mashed bananas!
Meet my new favorite breakfast.
And snack.
And I'm-not-really-hungry-but-I-want-to-eat-anyway-but-not-feel-guilty snack.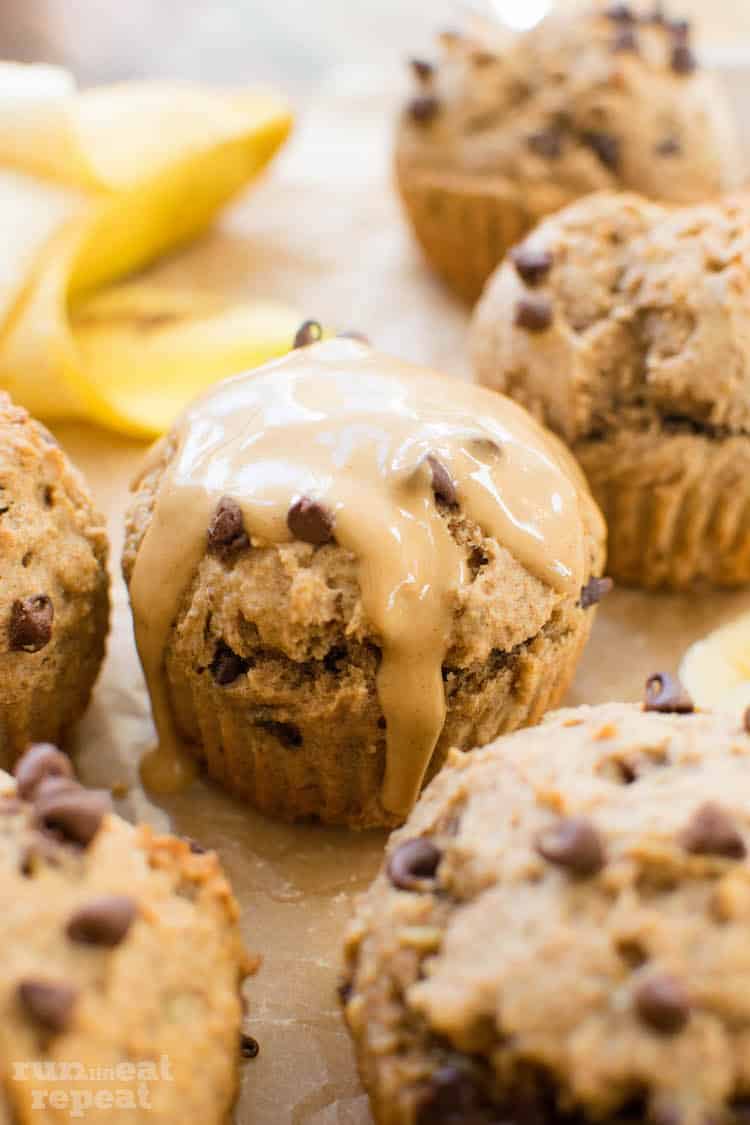 Hi there! How was your weekend? Mine flew by. I swear it was just Friday. My parents flew in on Thursday and spent the weekend us with us. We enjoyed the beautiful weather (spring is pretty much here in the south!), did a little shopping, broke in the new grill, and spent some quality time together.
I had zero intentions of baking this weekend, but after leaving the gym yesterday all …