Breakfast, Healthy Options, Snacks
If you like peanut butter, you'll love this! Oh, and it's super easy too!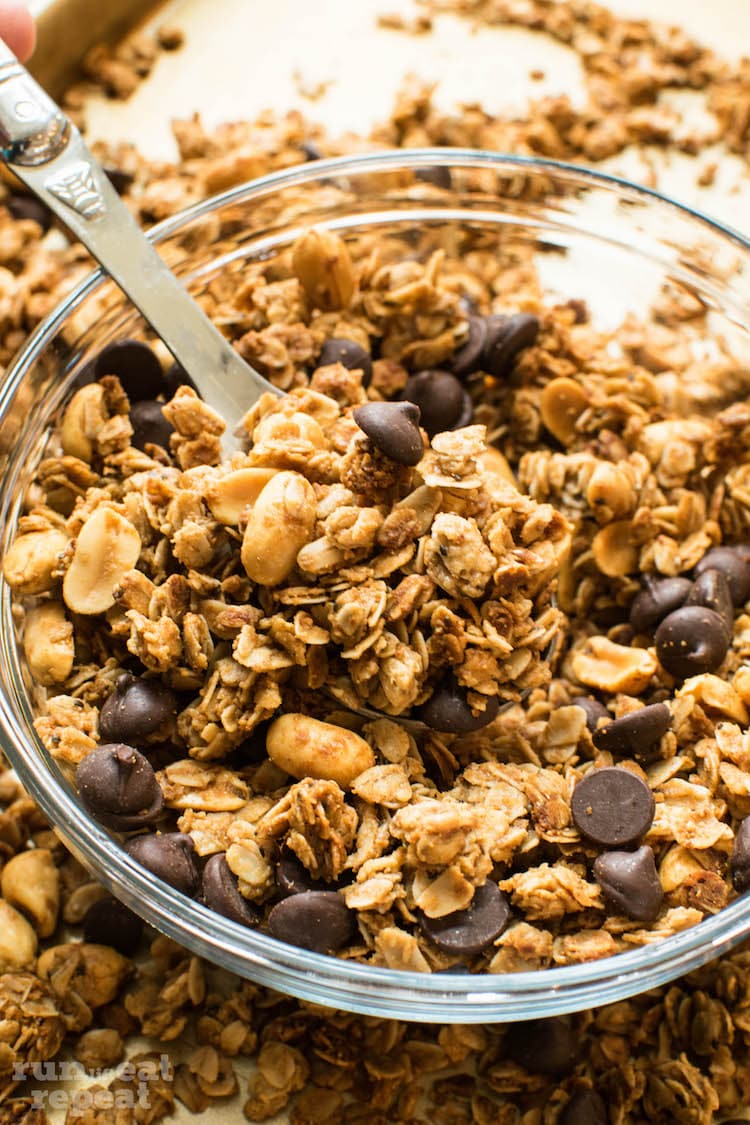 Hello hello! I hope you had a wonderful weekend! I'm on the mend from a pretty nasty head cold so I was stuck inside. I'm looking forward to this week for a couple reasons. First, I'm almost feeling somewhat human again. And second, I finally get to share this recipe.
After a weekend of eating whatever made me feel better and no gym, I'm ready for something on the healthier side.
Enter: homemade granola with peanut butter, a delicious crunch, and accompanied with peanuts and dark chocolate studded throughout.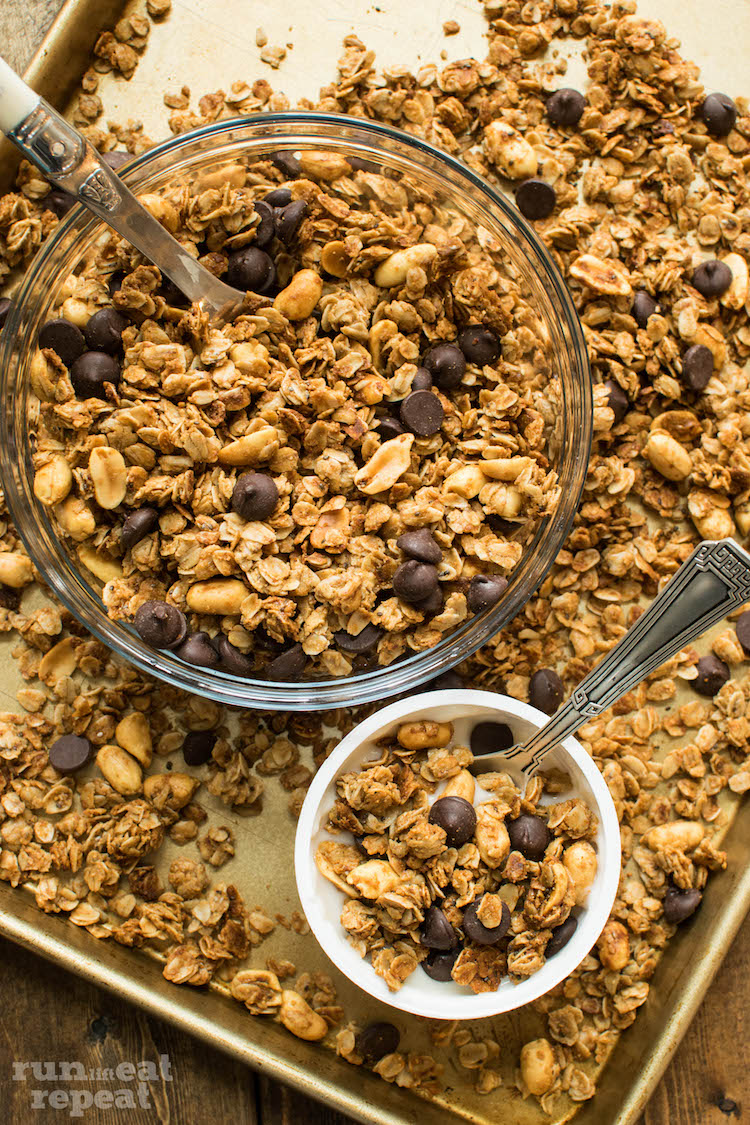 I don't know …