Breakfast, Healthy Options, Snacks
Crunchy granola exploding with vanilla and almond flavors. Ditch store-bought, homemade granola is easier than you think!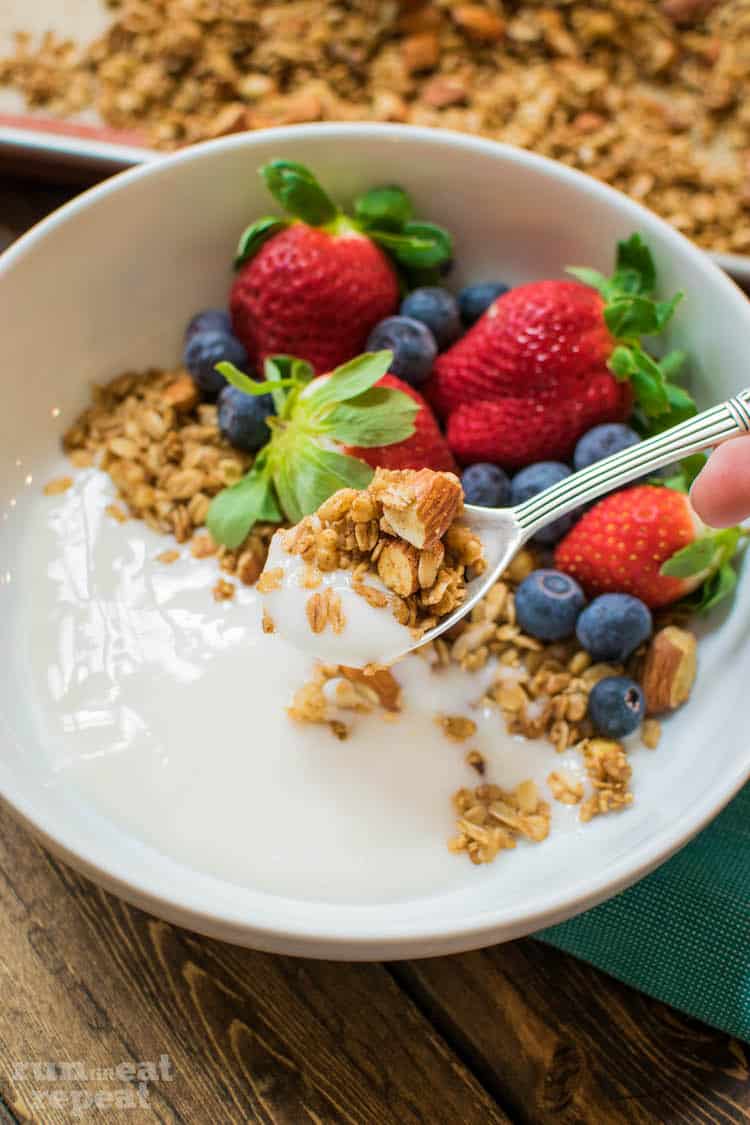 Hi how was your weekend? The past couple months has gotten the best of me. We've had plans each weekend without a break– between work, friends/family visiting, game nights– while each incredibly fun and/or productive, it felt pretty nice to have a weekend with no plans or alarms.
Confession: I'm granola obsessed. Can't get enough of it.
The other day I got back from a 1.5 hour workout (that I didn't eat before hand– don't do that) and craved granola over top yogurt* with a ton of fruit. More like a bowl of granola with a dollop of yogurt on top. I frantically looked in the pantry, grabbed the ingredients and threw it all together. One bowl and one sheet pan later, that granola didn't stand a …