Here is exactly how I cook quinoa.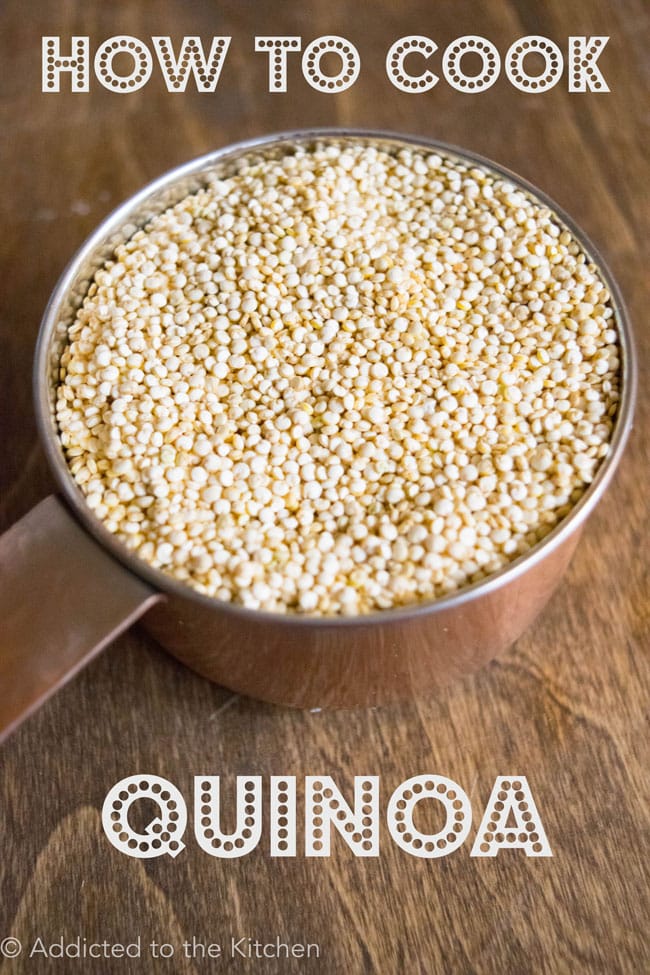 I'm a BIG fan of quinoa. Rather, more like obsessed. I love adding it in salads, soups or swap out white rice with it. It's one of those fill-you-up foods that keeps you full for hours.
Quinoa is:
✓ full of essential vitamins
✓ high in protein
✓ low in fat
✓ gluten free
✓ promotes healthy digestion
As you can see, quinoa is so nutrias and so, so versatile. If you have never had it before, it has a mild, nutty flavor with a tiny crunch. It takes the flavor of what you put on it.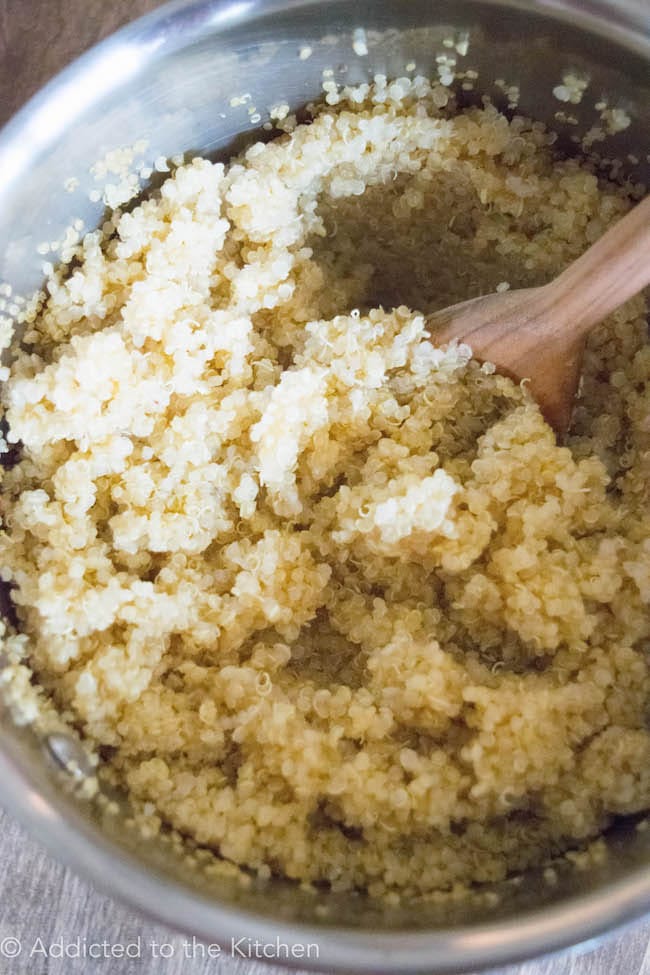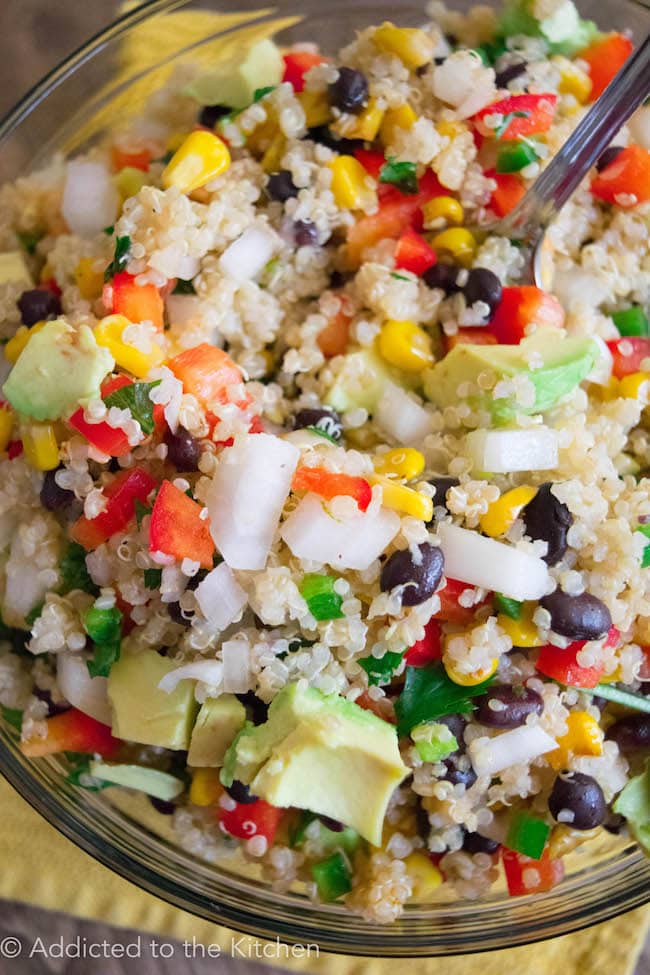 Let's get to it↓↓
Follow me on Instagram and tag #addictedtothekitchenblog so I can see the recipes you make. ♥
Here is exactly how I cook quinoa.
Ingredients
2 cups rinsed, uncooked quinoa (I use organic)
4 cups water
1/2 teaspoon salt
Instructions
Combine the uncooked quinoa, water, and salt in a medium saucepan. Bring to a boil, cover, decrease heat and simmer for 15 minutes until the quinoa is tender. At this point, it should look fluffy.
Cooked quinoa stays fresh in the refrigerator for about a week in an airtight container.