Need some inspiration? I gathered my favorite Thanksgiving recipes from around the internet— everything from appetizers, main dishes, side dishes, and dessert. These are recipes that I know you and your family will love!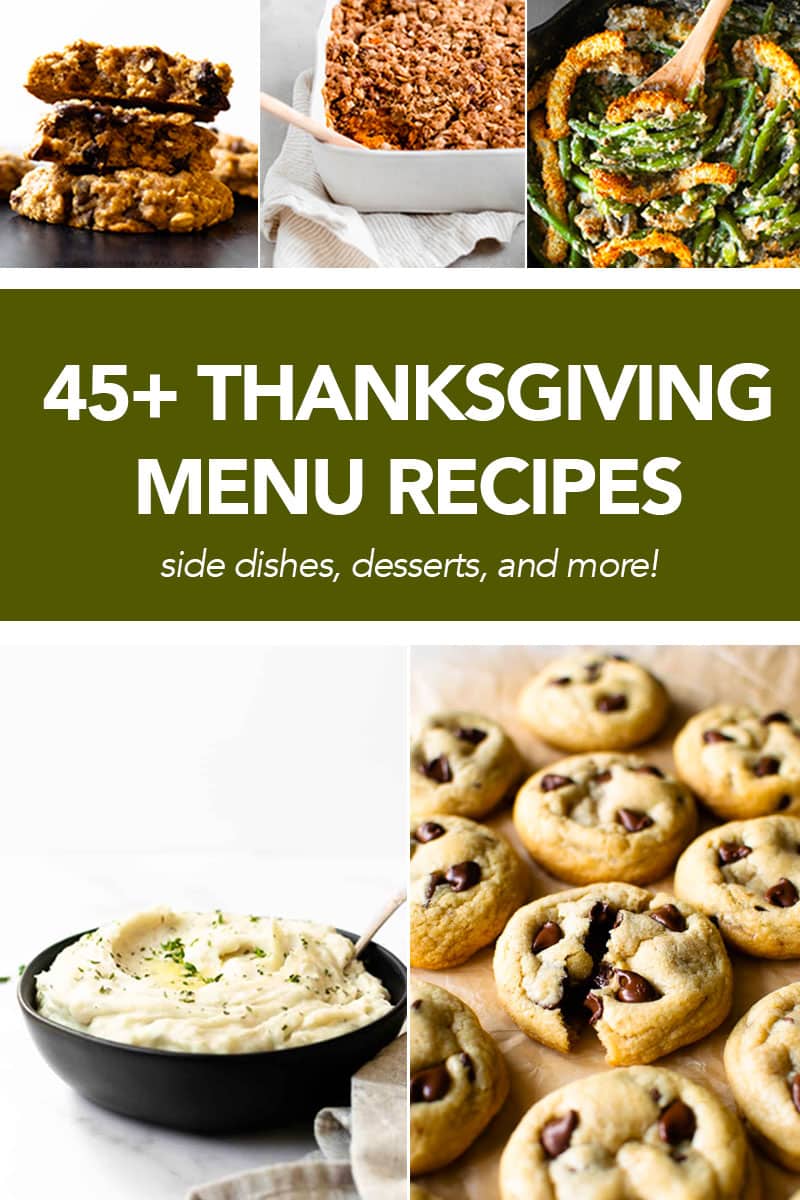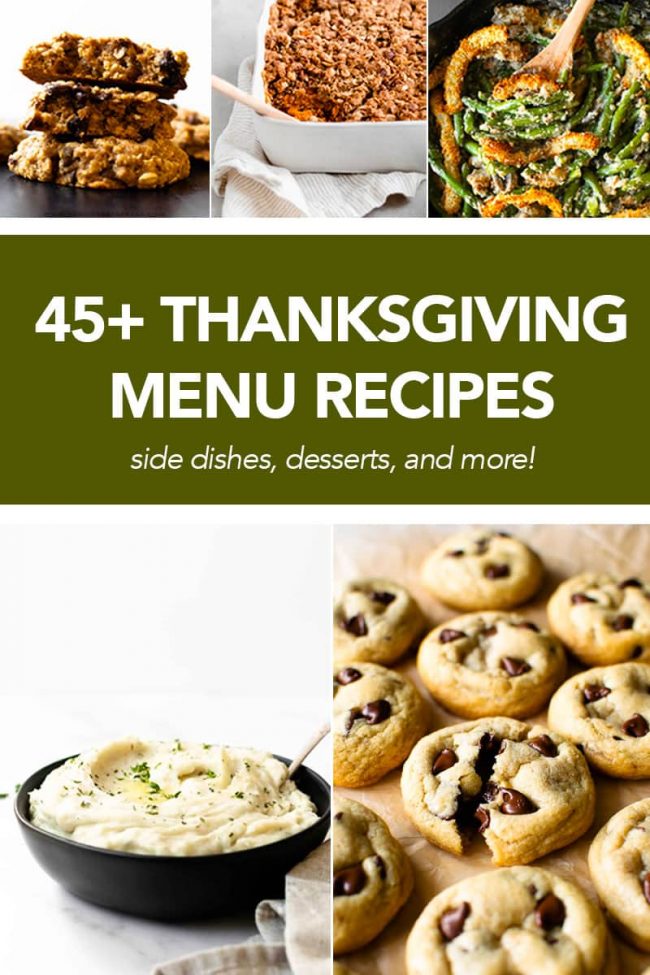 Let's talk Thanksgiving menu recipes. We're just 2 weeks out from Thanksgiving, so let's admire the recipes and plan our feast!
First, Side Dishes
We all know that Thanksgiving side dishes steal the show. No offense turkey, I could easily do without you when my plate is piled high with these side dishes.
Main Course & Turkey
Not everyone makes turkey on Thanksgiving and who are we to judge? Whether you want to change things up a bit, are vegetarian, or looking for a new way to make your turkey.
Bread, Biscuits & Cornbread
Whether you're a fan of cornbread, biscuit, or soft dinner rolls— you're covered!
Desserts
Not all your guests will be into pie (hi, that's me!). But don't worry I've got you covered from cookies, to no-bake options, to classic pies, and more!
Recipes for Thanksgiving Leftovers
The day after Thanksgiving we stare at the containers of leftovers wondering what we'll do with them all. Here's some recipes that will use those up!
Q: Which recipes are you making this year?